DAVID WILKIE: The Mandolin Man
DAVID WILKIE: The Mandolin Man
An exclusive interview by Norman Warwick
Anyone who had access to CMTV (Country Music Television) in 1991 must surely have been holding down a sensible and properly paid job, as those of who were mere underpaid journalists serving the industry certainly couldn´t afford the subscription. Those who ´had´ could catch David Wilkie in several videos aired on the channel, but many of we journalists were familiar with his name only in a small print sort of way as we scrolled through writing credits of new releases and learned that he had written a single for Randy Travis. (left)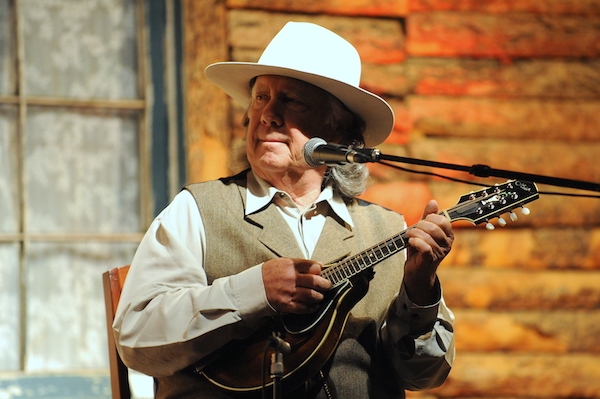 When I was finally able to take my heart out of my mouth on the completion of David´s heavenly accompaniment on the gorgeous Katy Moffatt version of Billy Collins which had been her closing encore of the gig I attended at  St. William´s College York, I asked David if he could spare me a few minutes for an interview. I was delighted when he pulled up a chair and began talking away into what I proudly thought of as my portable recorder, although I knew recording studios that were using more streamlined equipment.
I was particularly intrigued to learn whether or not the mandolin accompaniment, which I had never heard before with Katy Moffatt in any way limited choices of songs for the set or whether tonight´s songs had been chosen from entire available catalogue in the full confidence that David would find the right sound.
´The mandolin is used in all forms of music,´ he reminded me gently. Íts in country, blues, folk or jazz and if you find a tasteful way of fitting it into a song its suitable for anything, I think. Back in The States I have a band called The great Western orchestra, the joke being that there´s only two of us, myself and a keyboard player. I´m not sure how you´d describe but we´re our own original material to push back the boundaries of country music, a little I guess. Randy Travis has recorded two of our songs including his hit Wind on The Wire, but some people think we´re folk and others think we´re country. We cover the cracks I suppose.´
Although he writes contemporary music David loves the old traditional songs too, especially the cowboy songs.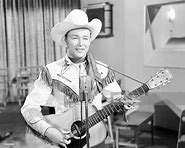 Roy Rogers ´Cowboy songs really come from Celtic music, he explained. ´People think of cowboy songs and Roy Rogers and Gene Autry and such, but in fat the early cowboys were migrants for this part of the world, and when they sat around the camp fires they adapted their own cowboy poetry to Irish fiddle tunes and Scottish reels and English folk and that´s what became cowboy music. We love that and include a lot of it Great Western Orchestra (GWO) shows. We play all sorts of venues, folk clubs and festival and some pretty strange places too. We play at Dollywood every year, for instance. People like us because we´re unique in a way, or at least we certainly don´t imitate anyone.´
It became increasingly to me in the course of our interview that David enjoys a pretty hectic schedule of writing, recording and performing so I had to wonder how the tour with Katy Moffatt (my favourite female country artist). (see below) was first mooted and how he had managed to fit it into his calendar.
´Well, Katy and I are old friends,´ he told me. ´I used to work in radio as a producer and broadcaster up in Calgary and in round about nineteen seventy six I was constantly playing what would have been Katy's first ever album Colombia, called Katy. She came into Canada to do a promotional tour and we met and have been friends ever since. We´ve been playing together for about ten years now. In fact, when my band played in Indonesia a couple of years ago we took Katy with us as our guest. We just really enjoy playing together whenever we can and would create any opportunities we can to do so. Its mutually beneficial I think and this tour has certainly opened up new avenues for me and I´ve met lots of interesting people. I brought a lot GWO CDs over with me, and we´ve sold out so it looks like the band might catch on over here.´
David Wilkie seemed to me an amazingly versatile talent,… as a mandolin picker he provided Katy with quietly brilliant support, and rendered, for me anyhow, several definitive versions of some of her songs, including many I had already loved for ages, and which I couldn´t have believed could be improved upon.
During the 19th century pioneer days of America, immigrants brought traditional European folk music to their new homeland, influencing the audio mélange that became country & western music by the 1920s and '30s. Half a century later, mandolin player Dave Wilkie attempted to bring authentic Celtic melodies back to the cowboy music they had influenced, on his Celtic Cowboy LP. He first began playing the mandolin in 1970 near his home in Victoria, British Columbia. Wilkie's first album, 1977's The Mandolin Player, showed no traces of country/Celtic fusion, however; it was straight-up country swing, as was 1985's Shoebox. Aside from his infrequent solo recordings, Wilkie also played with Ian Tyson, Amos Garrett, Maria Muldaur, and Jethro Burns during the '80s.
In 1989, Wilkie founded the Great Western Orchestra with vocalist Cindy Church and guitarists Nathan Tinkham and Stewart MacDougall. The group backed up Katy Moffatt, released four albums of their own, and in 1993, toured Great Britain with Moffatt. Inspired by the similarity between British folk songs and the country & western repertoire with which he was familiar, Wilkie decided to work on a country album with Celtic influences. Recording with the Edmonton Celtic band the McDades, he released Celtic Cowboy in 1996
To check out his quality as a songwriter I would refer you to an exquisite Ian Tyson album called I Outgrew The Wagon.
of course, had I been writing the above for one of my own magazines at the time I would have also reviewed the recording of Buffalo Ground by David And his partner in GWO. However, editor and owner of Country John Nelmes, one of the good guys on the scene, had acquired a copy himself and so he undertook the review responsibility, but I know he won´t mind that if I reprise his piece in tomorrow´s Sidetracks And Detours.
See you round the corner.
https://aata.dev/wp-content/uploads/2021/06/cover-10.jpg
187
234
Norman Warwick
https://aata.dev/wp-content/uploads/2020/04/newlogo.png
Norman Warwick
2021-06-16 08:09:27
2021-06-16 08:09:29
DAVID WILKIE: The Mandolin Man