sidetracks & detours THROUGH SEPTEMBER 2022
Sidetracks & detours THROUGH SEPTEMBER 2022
compiled by readers and editorialised by Norman Warwick
The Lanzarote Art Gallery is an international art gallery representing more than 35 established and emerging contemporary artists.
The Gallery have a large collection of national and international paintings, sculptures and photographs. they are open to visitors but if you are not in that part of the world you visit their excellent our art space at
https://lanzaroteartgallery.com.
https://lanzaroteartgallery.com/categoria-obra/art-space.
https://www.artsy.net/partner/lanzarote-art-gallery
These artists are being recommended for you because you have great taste, (you are reading Sidetracks And Detours after all) so The Lanzarote Art Gallery has chosen these works based on artists they feel that even if you might not already know these artist, when you view their work you will come to love them. . In addition, you will discover new works selected by our curators.
Lanzaroteartgallery©
Ale Feijó
With a feverish and passionate brushstroke with his pencil, he skillfully takes his viewers into the feminine world using lights and shadows, layered textures of rich and daring dyes, or glazes combined with sketches, writings and passionate strokes.
With a feverish and passionate brushstroke with his pencil, he skillfully takes his viewers into the feminine world using lightsand shadows, layered textures of rich and daring dyes, or glazes combined with sketches, writings and passionate strokes.
Ale Feijó is a graduate of Fine Arts and Graphic Designer from the University of Buenos Aires (UBA), Argentina
In addition to her long career as a designer, she has extensive teaching experience having been adjunct of the González Typography Chair in the Graphic Design Career among other chairs in which she has developed her educational work. He currently teaches the subject Urban intervention and mural in the fourth year of the Faculty of Fine Arts of Instituto Santa Ana parallel to the teaching of Human Figure Drawing.
Lanzaroteartgallery©
Fabio Hurtado
Fabio (right) born on January 26, 1960 in Madrid. Degree from the Faculty of Fine Arts of Madrid
He worked as a professor of painting and drawing from 1987 to 1988 until his first major exhibition in Germany in 1989.
From then on he abandoned his teaching work and became a professional painter, simultaneously developing other creative fields such as photography.
.During these last twenty years, he made numerous exhibitions in Europe and the United States being awarded several awards and distinctions. In 1996 the Academy of Modern Art of Rome named him a member of the Academic Senate and Her Majesty Queen Sofia presented him with one of the Medals of Honor in the X BMW Painting Prize.
One of his works appears on the cover of the prestigious Financial Times Telecom magazine.
In 2003 he was invited to participate in the exhibition commemorating the 25th Anniversary of the Constitution at the Museum of the Royal Mint and a year later Correos launched the issuance of a philatelic series with the motif "Women and reading", using works by the painter.
The Ulster Museum in Ireland acquires one of his works for its collection and is regularly invited to participate in symposia and workshops in Europe, Asia, the Emirates, etc. alongside other leading international artists.
Lanzaroteartgallery©
Vicente Verdú.
Writer, Historian, Artist
Verdu was born in Elche and until about fifteen years ago he was recognized, above all, as a writer and journalist. He has obtained the most important awards in both activities.
He has published about twenty books between essay and narrative and in painting he has made about thirty exhibitions in several cities of Spain and also in Geneva, Cremona, Monaco, Genoa, Nice, Brussels, Macau, Shanghai, Innsbruck, Hong Kong, Miami or Beijing. From art professors and Swiss or German collectors to personalities such as Norman Foster or Gordon Brown have acquired his paintings. This same year he was a finalist in the Reina Sofía International Painting Prize.
JESÚS TORREZ AFONSO (La Laguna, Tenerife, 1972)
phto 4 Born and educated on the island, he studied Fine Arts in La Laguna where he learned the various techniques of the trade, but his inspiration flies outside the borders and is reflected in various aesthetic categories
Since then, more than 2 decades, he develops his artistic work in Puerto de La Cruz alone, an attitude very marked in his work
He is an abstract artist in all his magnitude. His work does not come from any memory or real image, but both his paintings and the rest of his graphic work distort reality and transform it into a dream scenario where he captures his vision
.His career in the field of abstract painting brings together different languages in a wide variety of graphics, deployed in his works throughout his artistic career.
His work is a mosaic of styles and his artistic production does not make distinctions based on graphic support: painting on canvas, burlap, cardboard, paper, full of sweeps, spots, dotted without evocations, even vaguely, to figurative images or recognizable signs. He uses mixed media in an irrational and unpredictable way, and the strength of his work comes from his own experiences, especially the most traumatic ones such as loss, but also from the emotions that awaken discovery, anxiety, real and imaginary trips and the influence of his environment. Like many neoplasticists, Jesús Torrez is an excellent fashion designe
Lanzarote Art Gallery is an international art gallery representing more than 35 established and emerging contemporary artists.
Register now for priority access to leading artists, exhibitions and events. In our permanent collection we have a large collection of national and international paintings, sculpture and photography. Visit the delightful Lanzarote Art Gallery to see its works or visit their art space.
https://lanzaroteartgallery.com.
https://lanzaroteartgallery.com/categoria-obra/art-space.
https://www.artsy.net/partner/lanzarote-art-gallery
Lanzaroteartgallery©
Also running nearby, in a pub/bar gallery, Julio´s in Coasta Teguise, iis a fascinating exhibition of nude photography. Secret Places In Lanzarote (left) shows the work of artist Adrijana Hodge who enjuoyed such a busy and buzzing inaugural event last week that we couldn´t even find time toconduict an interview. We are happy to be returning to the exhibition tonight, when the audience might be slightly fewer. Even so, the exhibition runs unto the end of November so we surely be able find time for a chat at a later date, Hopefully, fingers crossed, we´ll be able to bring you that interview of the next few days. Adrijana seemed an intriguing person when we spoke to her last week and I look forward to exploring the creator / created dynamic when I get to speak with an artis who has worked either side of that equation. See our cover photo and top of the page showing Adrijan describing her work to attendees at the exhibition. page.
Meanwhile, our friends Aldo Nonis and Louise Hurlow from the much-loved Adsubian Gallery sent us details (left) of what will be happening at their much loved Adsubian Art Gallery on mainland Spain.
Sidetracks & Detours (me and Dee) are determined to visit the Adsubian next year if we can.
When you see look at our adjoining poster you will see the picturesque gallery, its lovely setting, excellent artist and exhibitions and we can tell from the e mails we receive a very friendly and efficient management and staff,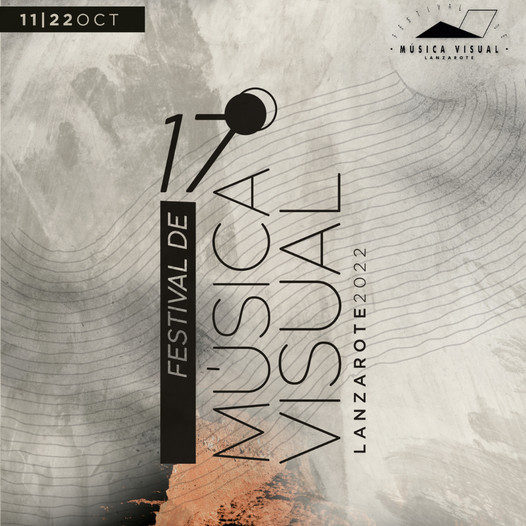 Efficiency shows in different ways, for surely the omission of a venue is a clever marketing ploy by the management of the 17th Lanzarote Festival of Music Visuals is just to whet our appetite and to ensurfe wed keep an eye out for further news. Many reader might not be able to do so from their part of the world, but htye need not worry. We´ll try to do the heavy lifting for you and share all new information we receive.
photo bewick gallery After all, we would only be returning the favour because old friends in our former home of Rochdale regularly share exciting news of arts events; Steve Cooke kindly sends us copies of his weekly all across the arts pages in The Rochdale Observer, Steve Bewick broadcasts on the local jazz scene, with his weekly Hot Biscuits programme and allows us to include a preview of his show from his facebbook page each week. Michael Higgins keeps us aware of the ever-shiftinbg position of the arts among the culture and tradition of the area.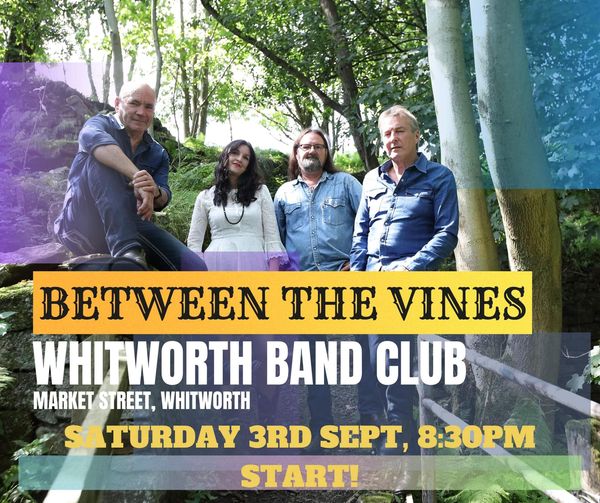 Musicians Rebecca and Kevin Whitehead also keep us up to date via facebook with their regular gigs, and as yopu can see from the poster, they have a local gig early in the month. Between The Vinbes maintain a busy, high-profile and foster an ever-increasing audience with a music that much reminds of my favourite genre of Americans.
The following day will stage what we still refer to us as Heywood Carnival. The procession leaves the town centre and meanders its way down into Queens Park, where there will be a fair and muisic on the bandstand on top of the hill overlooking the beautiful lake. Its always a good day.
Another old friend in Rochdale who keeps us well informed, in advance of events, and henm allows us to editorialise his subsequent facebook reviews is Graham Marshall, stalwart of The Rochdale Muisc Society. The society runs a series of excellent concert in their Winter Spring programme, and this opens soon with the return of a duo who captured the hearts of the audience on their last visit. To be honest, the whole concert series for 2022 / 3 look as exciting as ever, so we will certainly bfing you further information regarding later concerts.
Saturday, 17 September 3.00pm
SVETA AND SLAVA DUO Svetlana Mocholova cello Slava Sidorenko piano
Schumann: Fantasiestüke Op.73
Fauré: Après un rêve
Elgar: Salut d'amour
Chopin: Introduction and Polonaise brillante Op.3and others
FOLLOWED BY AFTERNOON TEA
(included in the ticket price)
There will several more concerts to cover the wionter spraing period and these include
---
Saturday, 15 October 7.30pm
THE POMEGRANATE TRIO
Fenella Barton violin Rebecca Hepplewhite cello Andrew West piano
Piano Trios by Fauré, Debussy and Ravel
---
Saturday 19 November 7.30pm
OSCAR TABOR violin BARNEY TABOR piano
Full details available soon
SPRING 2023
Four concerts in HEYWOOD CIVIC CENTRE, LCl. Stephen Shaw MC Way, Heywood OL10 1LW
Saturday, 11 March – The Pleyel Ensemble
Saturday, 22 April – Patrick Hemmelé Piano
Saturday, 13 May – Clare Hammond – Piano
Saturday, 24 June – Prince Bishop's Brass
---
Details of the programmes will be made available as oon as they have been confirmed.
TICKET PRICES
Adult £15 Over 65s £13.50 Student £5 Child £1
*There are concessions for carers, the unemployed and others. Ask about them when booking.
*There are also reductions when you buy more than one ticket. Ask about them when booking.
AUTUMN SERIES TICKETS may be reserved by contacting Graham on 01706 642139
or email at info@rcohdalemusicsociety.org
Tickets will be made available at the door from 7.00pm onwards and should be paid at the time for by cash or by card.
SPRING SERIES TICKETS may be purchased in advance by visiting the Box Office at Middleton Arena or telephoning 0300 303 8633 for print at home (with 5% booking charge).
Ribble Valley Jazz And Blues Festival seem to enjoy a well-networked listings system, and they advertise their events, festivals and radio presentations increasingly widely each month.
One of their most popular radio presentations on Ribble fm is Phil´s Jazz Pleasures, which promises great things for .September.. He has collected recent releases which he admires and is confident you will admire them too,. Phil will be introducing nioneteen year old pianist Joey Alexander The young man´s current album called Origin is inspoired b y his father´s record collection !
The programme will also iontroduce us to South Korean pianist, Jhiye Lee
RVJB have also sent us details of various festivals coming up in their neck of the woods, and the most imminent of these is included here on the Scarborough Jazz Festival described xxx
It is worth checking out their informative and enjoyable home page at https://www.rvjazzandblues.co.uk/
So, just let´s look a little further afield in the Uk. Down in the South, near Swindon, there is what looks like a very lively event to be presented by Music On The Hill featuring Gilmore n Jaz.
Highworth is an ancient hill top market town situated on the edge of the Cotswolds only four miles from the River Thames and close to Swindon and its many facilities. John Betjeman said, l have never seen Highworth given due praise in guide books for what is one of the most charming and unassuming country towns in the West of England." The town centre is a remarkable conservation area containing 84 listed buildings plus a Grade l listed church.
There are numerous stories and events and people that contribute to Highworth's unique and special character. They include being a cavalier stronghold during the civil war, having a postmistress with a pivotal role in the British Resistance movement during World War II, running the official ABBA fan club from a house in Sheep Street, the mystery of the secret tunnels under the market place and not forgetting the many sightings of the ghostly monk!
The medieval parish church of St Michaels and All Angels is situated in the centre of the town. Within it is the Warneford Chapel. Rex Warneford VC is famous for shooting down a zeppelin from his aeroplane in the First World War. It also displays the cannon ball fired at it by the Parliamentarians during the Civil War.
Highworth is a town with many facilities including a golf course, a recreation centre with an indoor swimming pool with diving facilities, modem gym and squash courts. In addition there are plenty of eating places to meet all tastes, plus a prize winning deli, a traditional English butcher famous for their 'bloody lovely' sausages and an excellent gift shop. One of the highlights of the week is our outdoor Saturday Market.
Highworth is perfectly placed to explore Wiltshire, Oxfordshire and Gloucestershire. It has it's very own Visitor's Centre with information on things to do in Highworth and the surrounding area. It also houses the Highworth Museum in the unusual setting of a Bank's strong room. This features a permanent display on the History of Highworth as well as temporary exhibitions. You can join in one of the guided town tours to find out even more about this historical town including Highworth's unusual link to ABBA. The Visitor' Centre is also an Arts and Craft centre showcasing handmade pieces by local Artists and Makers. There is a wide range of items available from Art, Pottery, Jewellery to Woodwork, Candles and Textiles.
Pentyland's Country Park is in West Highworth, a must for nature enthusiasts. If you would like to discover wildlife both native and visiting, take a guided "Wildlife walk with a camera". There are many walking trails in the area were you can experience the tranquil rural scenery stretching into neighbouring counties.
During the year a wide range of events take place in the town, including the highly popular May Day Charter Market, annual Music Festival, and Highworth Festival. The town has 6 free car parks as well as street parking.
Nearby are many interesting places including the National Trust village of Coleshill with a working flour mill and the training ground for the Second World War Resistance Movement (Churchill's Secret Army). In Sevenhampton churchyard is the grave of the author Ian Fleming of James Bond fame.
The town is close to Lechlade-on-Thames which is the last navigable section of the River Thames and the Thames Path. RAF Fairford is only a few miles away, where the world famous international Air tattoo is held each July. The town is 7 miles from Swindon and close to junction 15 of the M4. Swindon boasts a famous railway village with the Steam Museum and adjacent to the highly popular Outlet Village, which attracts over 4 million visitors a year. A wide range of accommodation is available in the area.
So why not pop over and listen to a duo that delivers original and eclectic jazz, and, r your visit, have a stroll around what sounds like a beautiful village?
What´s going on in Scotland, you might ask. Well, apart from the scores of jazz gigs we detailed recently from Rob Adams at the superb listings at Music That´s Going Place, which we reproduced in our piece, Magic, Music, Mystery on Monday 29th August 2022 and that you are now able to find in our archives, there is even more besides.
Scotland poster However, Catherine Smith, a reader who now keeps updated with other art forms existing in Scotland has sent details of an event at
Catherine says, Hello friends, I can now confirm the timing for a Kelvingrove Bandstand gig, on Sunday 4th September 2022, My friend Val will be singing at 1.20 until 2.00 pm on Sunday 4th September (last of four choirs, starting with Singergie at 11.00 am. if you want to see the other three). The name of Val´s choir is Vocal Dynamics.
Not having heard of Kelvingrove Bandstand before I asked that Google bloke if he knew of the venue. Of course he did, and he was most helpful to the extent of telling us about a great Summer Season of concerts we had just missed. This summer saw the return of the Summer Nights programme to the 2,500 capacity Kelvingrove Bandstand for two weeks again in 2022! Located in Glasgow's Kelvingrove Park in the heart of the city's West End, the bandstand sits between some of the city's most stunning buildings – Glasgow University and Kelvingrove Art Gallery. The festival featured premium street-food outlets with areas to relax and enjoy the beautiful surroundings with friends. great view, great food, great music,…it all sounds pretty too good to miss, but we did !
photo Summer Nights at the Bandstand Line Up:
Wednesday 27th July: Suzanne Vega £35
Thursday 28th July: Billy Bragg
Friday 29th July: Belinda Carlisle £35
Saturday 30th July: Rufus Wainwright £42.50
Tuesday 2nd August: Van Morrison £65
Wednesday 3rd August: Happy Mondays
Thursday 4th August: Pixies
Friday 5th August: The Waterboys
Saturday 6th August: Richard Hawley £32.50
Tuesday 9th August: Peat & Diesel
Wednesday 10th August: Laura Mvula
Thursday 11th August: King Creosote
Friday 12th August: The Jesus and Mary Chain £37.50 Saturday 13th August: Edwyn Collins & Altered Images £35
We will try harder next time around, but if know of events near you that a world-wide art-loving audience need to know about please drop me an e mail to normanwarwick55@gmail.com
Meanwhile our thanks go out to Jazz In Reading, Ribble Jazz and Blues Festival, Music That´s Going Places, Rochdale Music Society, all across the arts, the Lanzarote Art Gallery, The Adsubian Gallery, Hot Biscuits mix cloud jazz radio, Catherine Smith, Michael Higgins and AJ the DJ at Monster Radio 99.9 fm. Thanks also to Peter pearson who helps me sift my memories into some kind of chronological order.
https://aata.dev/wp-content/uploads/2022/09/all-across-the-arts.jpeg
750
500
Norman Warwick
https://aata.dev/wp-content/uploads/2020/04/newlogo.png
Norman Warwick
2022-09-02 12:06:32
2022-09-02 12:21:35
sidetracks & detours THROUGH SEPTEMBER 2022