ITS ALRIGHT, ITS ONLY MUSIC ! from John Stewart to Amy Goddard
ITS ALRIGHT, ITS ONLY MUSIC !
from John Stewart to Amy Goddard
by Norman Warwick
I recently read an article by Dacey Orr in Paste On-Line magazine. Regular readers of Sidetracks & Detours will know that I place great faith in that on-line site and trust in its contributors. Regular readers of Paste will know why I do so, and I have to say Darcy Orr (left) seems just as opinionated and provocative as her colleagues on a site that covers music, literature, cinema, and computer games and everything in between. Her writing led me, with many a chuckle, through head-banging disagreement to sage-like nodding agreement at her wisdom so when I ´researched´ her (you know, pressed a button) I realised why she is a lady who knows how to properly argue rather than simply name-call. Any conversation with her about music will also certainly become a debate and I suspect you would need all the ducks of your empirical evidence in a row before you start that conversation.
Darcy Orr acquired, learned or honed her skills at The University Of Tennessee and has a degree in journalism and electronic media from that institution. She is now a writer and editor based in Charleston, South Carolina.
An Atlanta native and graduate of The University of Tennessee, her work has been published in three books, and she has contributed lifestyle, music and culture stories to The Village Voice, Paste Magazine, Garden & Gun, and The Bluegrass Situation, among other outlets. She has also previously done copywriting and blog writing for BIRCHBOX. (right)
She is also associated with Verywell Mind, an award-winning, trusted, and compassionate online resource that provides the guidance you need to improve your mental health and find balance. They take a human approach to health and wellness content and reach more than 150 million readers annually.
Their editorial team includes writers, editors, and fact checkers who are all focused on making sure information is clear, accurate, and actually useful in helping people to make confident choices about mental health.
Writers include notable voices in their respective disciplines, including board-certified physicians, therapists, health journalists, and other mental health experts. These individuals are specifically selected for both their extensive knowledge and real-world experience, as well as for their ability to communicate complex information in a clear, helpful, and unbiased way.
Then they have qualified and experienced fact checkers providing a critical step in a commitment to content integrity. Fact checkers rigorously review articles for accuracy, relevance, and timeliness. Verywell Mind use only the most current and reputable primary references, including peer-reviewed medical journals, government organizations, academic institutions, and advocacy associations.
With that requisite skill set and armed with precision tools, Dacey´s article in Paste made me lift my head up high and roar at the world that I don´t care what you call the music I love, and from now on I will refer to it by that name, simply The Music I Love.
´So many people think they're just too cool for country music,´ Dacey began, before delivering a little musical history.
´Sure, we're not all Fireball-swiggin', truck-drivin' lovers of cut-off jeans, but the roots of country music were hardly built around the tropes that so often condemn it. Country music is actually rooted in Anglican song traditions, and over the years, the genre has been influenced by pop, rock, hip hop and more. While every album on this list won't appeal to the same person, each record points to a subset of standout releases in a genre that's as nuanced and as any other.´
Her first choice album was I Am What I Am by George Jones and that album title is a phrase I will use less defensively whenever I try to explain my musical tastes. I have always loved George Jones´ voice but felt very isolated among my peer group when I used to say that a few decades ago. but Dacey explained her choice.
There's a bevy of reasons George Jones (left) is hailed as one of country's all-time greats, and several of them are on this 1980 release. The album opens with "He Stopped Loving Her Today," the melancholy, oft-covered classic that chronicles a friend who never gave up on his lost love. Regarded by many as one of the greatest country songs of all time, the single spent 18 weeks at the top of the country charts. Jones' entire discography is timeless (just ask artists like Phosphorescent and Robert Ellis or, hell, flip on the CMAs) but with songs like "Bone Dry" and "If Drinkin' Don't Kill Me (Her Memory Will)" along with a nod to contemporaries Willie Nelson and Waylon Jennings on "Good Hearted Woman," I Am What I Am may be the best introduction to an artist who continues to shape music within and beyond the genre.

Metamodern Sounds In Country Music was an album-title I could never quite get my hear round. Was it intended to be ironic, or a warning or a challenge or a badge of pride? Dacey gave me a little lesson.
´Hailed as a savior of the genre by an ever-growing and emphatic cult following, Sturgill Simpson's vocals conjure the ghost of Waylon Jennings while his lyrics pay homage to classic blue-collar country themes alongside psychedelic imagery. This was the sophomore album from Kentucky-born, Nashville-based Simpson, but its employment of the band's live chops and marked range, from ballad "The Promise" to the hard-partying "Life of Sin," catapulted his entire body of work into the spotlight for country purists upon its release last year, ushering in a renewed devotion to country's classic sounds that has influenced some of radio's biggest names, even if Simpson himself (right) isn't getting much airplay´.
Because I took so much grief from friends and family on account of the music I love, as performed by Loretta Lynn (left), the film Coal Miner's Daughter, a 1980 American biographical musical film directed by Michael Apted from a screenplay written by Tom Rickman, was one I had to watch alone. I love it still, forty years on, and I´m now going to tell the world. It follows the life of Loretta Lynn from her early teen years in a poor family, through getting married at 15. to her rise as one of the most influential country musicians. The film was based on Lynn's 1976 biography of the same name by George Vecsey, and starred Sissy Spacek playing the part of Loretta. Tommy Lee Jones, Beverly D'Angelo and the wonderful Levon Helm, of The Band, are featured in supporting roles. Ernest Tubb, Roy Acuff, and Minnie Pearl make cameo appearances as themselves, adding authenticity to a film that undoubtedly had its heart in the right place. In fact, Lynn herself chose Spacek to portray her on screen after seeing a photograph of her despite being unfamiliar with her films. The film's soundtrack featured all Lynn's hit singles which were all sung by Spacek as well as Patsy Cline's Sweet Dreams, sung by D'Angelo. The soundtrack reached the top 40 on the Billboard 200 chart and was certified gold by the Recording Industry Association of America. Universal Pictures released Coal Miner's Daughter theatrically on March 7, 1980. The critical consensus on Rotten Tomatoes called it ´a solidly affecting story´. The film grossed $67.18 million in North America against a budget of $15 million, becoming the seventh highest-grossing film of 1980. The film received seven nominations at the 53rd Academy Awards, including for the Best Picture, with Spacek winning Best Actress. At the 38th Golden Globe Awards, it garnered four nominations and won two; Best Motion Picture – Musical or Comedy and Best Actress (for Spacek). The film is considered ´culturally, historically or aesthetically´ significant by the U.S. Library of Congress and was selected to be preserved in the National Film Registry in 2019.

Dacey offered the album Fist City in support of the music I love but admitted ´ít isn't the most obvious introduction to Loretta Lynn for those hesitant to jump on the country bandwagon (her 2004 release Van Lear Rose with Jack White may be more accessible to the indie rock set) but from the opening licks of the title track to the dazzling rendition of Tammy Wynette's I Don't Want to Play House, Fist City celebrates Lynn's contemporaries while serving as a rollicking introduction to Lynn's wise-cracking, ass-kicking take on ladylike behaviour.
Whilst Dacey and I seem to read, or even write, many of the same pages, ´country´ covers such a vast area that it would be highly unlikely that we would mutually like the same inhabitants of that genre but because her judgement seems so assured The Pressure Is On me to go back and listen again to the couple of albums by Hank Williams Junior I have in my collection of the music I love.
Dacey describes him as ´One branch of a whole family tree of country music royalty, Hank, Jr. has never been afraid to tout his lineage, lyrically calling on dad in beloved tracks like Family Tradition and Dinosaur. However, The Pressure Is On stands tall on its own, with songs like A Country Boy Can Survive and All My Rowdy Friends (Have Settled Down) becoming mainstays in his set-list and popular songs to cover far beyond the confines of the country genre. Appearances from Boxcar Willie and George Jones on the record only add to the album's pedigree, and Williams Jr.'s take on dad's I Don't Care (If Tomorrow Never) offers a deeper delve into country's—and Williams'—rich history without changing the dial´.
For some reason people have often suspected that the music I love is determined by something other than the quality of music. That´s nonsense, of course. I mean, ´men´s shirts and short skirts´ and a sexy as hell voice what´s not to love? Sorry, I didn´t really mean that. The music I love is a much more serious than disposable pop songs. That, though it where it all becomes so confusing. One of my favourite artists, Chris Wall might prefer his women ´a touch on the trashy side´ but I couldn´t possibly comment. Shania Twain, (right) released a couple of albums of disposable pop songs that I have never been able to dispose of and that have remained on my playlists alongside the Lindas and Emmylous and Dollys, the Trio who have contributed so any more mature and meaningful songs to the music I love. How can Dacey explain that?
´If pop anthems are more your speed´, she tells me, ´Shania Twain's got more than your due dose of singable refrains. Ruling radio in the '90s with hits like ´Man! I Feel Like a Woman and That Don't Impress Me Much, 1997's Come On Over debuted at No. 1 on the Billboard Top Country Albums chart and hung out at the top for 50 consecutive weeks. It wasn't just country fans that bought into the hype: Twain was praised for ditching the honky-tonkin' that had one characterized country music, giving it a pop and rock appeal that reached an audience who wasn't necessarily well-versed in twang before. The track list is punch after punch of iconic singles for Twain, from Honey I'm Home to Don't Be Stupid and ballad From This Moment, and it's required listening for anyone looking to go deep on just how country music got so huge´.
She was my first secret crush on an older woman, albeit only three years older. I was fourteen on holiday with parents when I met Cathy, a seventeen year old wife and mother. it was the start of a life-long friendship between our families and I told her all about the music I love. I dropped in names like Dylan and Baez, and The Hollies And The Monkees and she told me about Johnny Cash. I didn´t then know the legend of the man in black, and I´m not sure what little knowledge I had of him at the time, I do remember, though, thinking her preferred music was pretty ´square´, using a word I didn´t realise was already ten years out of date. Dacey would defend Cathy´s choice, and of course so would I now, but as she mentioned Cash my silently avowed undying love for Cathy began to fade
´Johnny Cash (left) knew how to make one hell of an impression´, Dacey reminded me in her Paste article, ´and his 1957 debut was no exception. The 12-song release included enduring iconic singles I Walk The Line, Cry! Cry! Cry! and Folsom Prison Blues, but it also held cuts written by other artists, keeping in line with a generation of storied songwriters who weren't afraid to borrow and re-work material from their peers and predecessors. Album opener Rock Island Line adds two verses to a decades-old folk song that had been recorded half a dozen times before Cash had his go at it; The Wreck of Old 97, too, adds Cash's arrangement to a song that already had its share of history. The album With His Hot and Blue Guitar is as much a jumping off point for Cash's future work as it is a road map for a previous generation's folk and blues tradition´.
I have always loved songs that reference their roots of artists or other songs in their lyrics and wrote a book called Their Names Fell Out In Conversation that was published in serial form in Country Matters. In it, I included the track Springsteen, by Eric Church (right) . I loved the song, its singer and its subject but there lay a crossroads of further confusion. The song and the singer were of identifiable music I love parentage but the subject was rock and roll wasn´t he, apart from Nebraska which was sort of folkie. Could Dacey clear that up for me?
´Eric Church may have an easy time making radio and playing awards shows now´, she said, ´but he built his following in dingy basements and dirty bars before he ever appealed to the mainstream country audience. His rock roots are evident in Chief tracks like Creepin' and I'm Getting' Stoned, and his deliberate departure from the common radio fare coupled with a loyalty to his own sound helped usher in a refreshing return of artistry to the genre. Chief delivers ubiquitous hits Springsteen and Drink In My Hand alongside country fan favorites like Over When It's Over and Like Jesus Does, varying tempo and instrumentation in a way that shows off Church's eclectic influences as much as country music'.
I have referred previously in this article to Dolly Parton and her position of high eminence in the music I love is endangered only by her brilliant ability to suggest she might be even dumber than she says she looks. it is not for her figure or sparkling eyes that I love Dolly but it is for her brilliant song-writing and story-telling, for the respect she offers fellow artists and the respect she earns in return. Dacey, I think, shares that view, in saying:
´Don't let the backwoods Barbie look and the charming drawl fool you: Dolly Parton's influence on popular music has never been confined to country. Her work has been recorded by top-selling recording artists of multiple genres (including a standout cover by her own goddaughter Miley Cyrus), and Jolene as a whole is a convincing argument bullet point on the laundry list as to why. "I Will Always Love You" may join title track "Jolene" at the top of Parton's most renowned hits, but numbers "When Someone Wants to Leave" and "Early Morning Breeze" along with a cut of Porter Wagoner's "Lonely Comin' Down" signify the well-roundedness that has lent Parton (left) an enduring relevance and a spot among music's most well-respected songwriters and performers´.
We have previously featured Miranda Lambert on these pages and we noted how Bob Harris championed her emergence on hius BBC Radio 2 country show a few years ago. We agreed with him at the time that she was kicking uo a diusruptive storm at the time, and it was only when we subsequnetñy looked back that we realised she had caused a revoltion. Dacey tells us the history of one of scores of sidetracks % detorus on the road from Country and Western to Americana.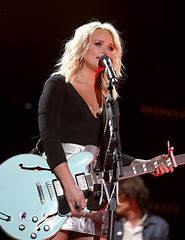 ´Powerhouse vocals may have been what pushed Miranda Lambert (right) into the spotlight—she initially gained fame in the early 2000s on talent competition Nashville Star—but deft song choice and a spitfire attitude in her writing and performances is what's kept her there. With an indisputably rock'n'roll stance towards everything from tabloid rumours to small-town status quo, 2009's Revolution was Lambert's third full-length release, solidifying her increasing status as country music royalty with bold singles like White Liar and Only Prettier alongside the more tender House That Built Me. Lambert is one of the boldest and most consistent voices in country music right now, and Revolution is strong evidence as to what propelled her there´.
Chris Stapleton is a traveller from the bluegrass areas and currently the new kid in town playing country. In the ten years Since I set out, using my bible as a road map, to wander all across the arts following those sidetracks and detours signposted, dance, music, visual arts, pottery or whatever, I have somewhat lost touch with developments in the music I love, I am better informed about Stapleton, now, after reading Dacey´s article which included her reaction to his work.
´Chris Stapleton's debut LP wasa shoo-in recommendation for the newcomer to country. Stapleton (left) solidified himself as a performer by fronting bluegrass band The Steeldrivers and short-lived rock band The Jompson Brothers, in at the same time he found his footing in mainstream country as a writer, penning hits for top-sellers like Kenny Chesney and Darius Rucker. Stapleton drew from an epic catalogue when plucking tracks for Traveller, blending songs he'd written for other artists (Whiskey And You) with mainstays from his live show (Fire Away) and even a few covers (Tennessee Whiskey and Was It 26.) The release felt like a long time coming for most Nashville industry insiders, who had known Stapleton for years as the unsung hero behind many of radio's biggest hits. But with Stapleton's recent sweep at the CMAs, this big-bearded singer-songwriter is helping critical acclaim meet mainstream notoriety in a way that can't help but raise the bar for years to come´.
Dacey Orr´s article and top ten game-changer compilation provoked me into creating my own list, and both hers and my own are re-printed below. We will definitely further explore our list in a future article. Meanwhile, as Dacey´s feature confirmed, I think, we should remember that whether we call it classical, opera, rock, pop, folk, country, Americana, bluegrass, jazz, soul. or funk and punk together in a punk,….. its alright, it´s only music.
No doubt my friend and regular reader Peter Pearson, sage that he is on all sounds Americana will not only recognise the last half dozen words or so of the above paragraph to be a line by John Stewart, writer of Daydream Believer, who went on in the song to put it more eloquently as
´its alright its only music
it is singing in the stars.
Keep your dreams as clean as silver.
This could be The Last Hurrah.
John Stewart was a former member of The Kingston Trio, who continued a prolific and profound song-writing output until his death a few years ago. His song Daydream believer was recorded by The Monkees, and became a karaoke phenomenon and was sung visiting fans to Sunderland FC and aimed at the club´s then manager, Peter Reid. Actually, among seven years worth of e mails that disappeared off my computer a couple of months ago was a note from Mr. Pearson alerting me to a John Stewart you tube (or some such) performance that he promised me included me a real rarity,……so, of course, I filed it very, very carefully ready to watch and enter detai9ls into a relevant post here to Sidetracks And Detours.
That day has come. That e mail has gone !
So, if you are reading this Peter, could you forward it to me again so I can tell any readers who either don´t know the work of John Stewart, or who have heard some of it but somnehow still doubt his credentials to be considered to be one of the greatest influencers on Americana Music.
Meanwhile, In case anyone reading this doesn´t think John Stewart was a game changer, I would uirge them to listen listen to a young girl called Amy Goddard on You Tube singing The Last Hurrah, the song from which those lines above were taken
Originally from South Wales and now based in Hampshire, Amy Goddard is a folk artist with a flair for story songs. She stands out as an artist across disciplines, designing her own album covers and even performing on a hand-crafted guitar she built herself.
Her vocals have been likened to Sandy Denny and Joni Mitchell for their clear, pure and almost fragile sound. Described by Folk Radio UK as "the rarest of singer/songwriters" Amy's songs cover personal matters, history and legend and also current social comment. Amy has loved folk and acoustic music since her childhood when she discovered the music of Simon and Garfunkel. She loves to combine her creative skills in building guitars, writing and recording her songs and creating a complete work of art in the form of an album.
Amy's 2019 album Always A Dreamer (a tribute to John Stewart) was named number 2 in the critics choice as album of the year in Country Music People, placing ahead of well known artists such as Willie Nelson, Bob Dylan and Dolly Parton.
DACEY ORR´S ALTERNATIVES
George Jones, I Am What I Am
Sturgill Simpson, Metamodern Sounds in Country Music
Loretta Lynn, Fist City
Hank Williams Jr., The Pressure Is On´
Shania Twain, Come On Over
Johnny Cash, With His Hot and Blue Guitar
Eric Church, Chief
Dolly Parton, Jolene
Miranda Lambert, Revolution
Chris Stapleton, Traveller
NOW NAMED AMERICANA
An exclusive Sidetracks & Detours recommended playlist
California Bloodlines John Stewart
Last Chance Chip Taylor
Sweetheart Of The Rodeo The Byrds
Trio Parton Rondstadt Harris
Boats To Build Guy Clark
What Goes Around Gary Hall
Live At Montezumah Hall Mickey Newbury
Once In A Very Blue Moon Nanci Griffith
All I want To Do In Life Jack Clement
Once In A Very Blue Moon Nanci Griffith
The Last Hurrah Amy Goddard
The prime source for this article was a piece written by Dacey orr for paste on-line magazine
In our occasional re-postings Sidetracks And Detours are confident that we are not only sharing with our readers excellent articles written by experts but are also pointing to informed and informative sites readers will re-visit time and again. Of course, we feel sure our readers will also return to our daily not-for-profit knowing that we seek to provide core original material whilst sometimes spotlighting the best pieces from elsewhere, as we engage with genres and practitioners along all the sidetracks & detours we take.
This article was collated by Norman Warwick (right) , a weekly columnist with Lanzarote Information and owner and editor of this daily blog at Sidetracks And Detours.
Norman has also been a long serving broadcaster, co-presenting the weekly all across the arts programme on Crescent Community Radio for many years with Steve Bewick, and his own show on Sherwood Community Radio. He has been a regular guest on BBC Radio Manchester, BBC Radio Lancashire, BBC Radio Merseyside and BBC Radio Four.
As a published author and poet Norman was a founder member of Lendanear Music, with Colin Lever and Just Poets with Pam McKee, Touchstones Creative Writing Group (for which he was creative writing facilitator for a number of years) with Val Chadwick and all across the arts with Robin Parker.
From Monday to Friday, you will find a daily post here at Sidetracks And Detours and, should you be looking for good reading, over the weekend you can visit our massive but easy to navigate archives of over 500 articles.
e mail logo The purpose of this daily not-for-profit blog is to deliver news, previews, interviews and reviews from all across the arts to die-hard fans and non- traditional audiences around the world. We are therefore always delighted to receive your own articles here at Sidetracks And Detours. So if you have a favourite artist, event, or venue that you would like to tell us more about just drop a Word document attachment to me at normanwarwick55@gmail.com with a couple of appropriate photographs in a zip folder if you wish. Beiung a not-for-profit organisation we unfortunately cannot pay you but we will always fully attribute any pieces we publish. You therefore might also. like to include a brief autobiography and photograph of yourself in your submission. We look forward to hearing from you.
Sidetracks And Detours is seeking to join the synergy of organisations that support the arts of whatever genre. We are therefore grateful to all those share information to reach as wide and diverse an audience as possible.
correspondents Michael Higgins
Steve Bewick
Gary Heywood Everett
Steve Cooke
Susana Fondon
Graham Marshall
Peter Pearson
Hot Biscuits Jazz Radio www.fc-radio.co.uk
AllMusic https://www.allmusic.com
feedspot https://www.feedspot.com/?_src=folder
Jazz In Reading https://www.jazzinreading.com
Jazziz https://www.jazziz.com
Ribble Valley Jazz & Blues https://rvjazzandblues.co.uk
Rob Adams Music That´s Going Places
Lanzarote Information https://lanzaroteinformation.co.uk
all across the arts www.allacrossthearts.co.uk
Rochdale Music Society rochdalemusicsociety.org
Lendanear www.lendanearmusic
Agenda Cultura Lanzarote
Larry Yaskiel – writer
The Lanzarote Art Gallery https://lanzaroteartgallery.com
Goodreads https://www.goodreads.
groundup music HOME | GroundUP Music
Maverick https://maverick-country.com
Joni Mitchell newsletter
passenger newsletter
paste mail ins
sheku kanneh mason newsletter
songfacts en.wikipedia.org/wiki/SongFacts
https://aata.dev/wp-content/uploads/2022/04/cover-12.jpg
223
226
Norman Warwick
https://aata.dev/wp-content/uploads/2020/04/newlogo.png
Norman Warwick
2022-04-22 08:36:57
2022-04-22 09:09:12
ITS ALRIGHT, ITS ONLY MUSIC ! from John Stewart to Amy Goddard