THE DEATH OF A TRUE CHIEFTAIN
Norman Warwick laments
THE DEATH OF A TRUE CHIEFTAIN
I didn´t remember until Geoffrey Himes reminded me that:
´It's easy to forget how neglected this music had become in 1964, when The Chieftains released their first, eponymous album. Not only in Dublin and Galway, but also in the Irish diaspora towns of London, Boston and Melbourne, the old reels, jigs, waltzes and airs were rarely played for a paying audience—and even then, usually in diluted form. Music-hall pop music and nascent rock 'n' roll had pushed the folk tunes to the margins.
Moloney would change all that. He would prove that The Chieftains and their music were substantial enough to be played by symphony orchestras, evocative enough to work as the scores for big-budget films, popular enough to be joined by Sting, Willie Nelson and The Rolling Stones, and universal enough to work in China and Spain.
When I was 16 and learning to play the pipes´, Moloney told Himes (left) back in 1985, ´I got a great slagging from friends of mine. Nowadays, they're coming up to me and saying, 'Can you get tickets for my friends in Toronto or Baltimore?' We've swung things around, gotten people away from that tearjerker stuff. We've helped people recognize their own culture.´
Moloney (right) grew up in North Dublin, Mr. Himes tells us,  ´in a family full of traditional musicians, and he spent many summers in the mountains of County Laois without running water or electricity, but with plenty of the old tunes. He started on the tin whistle at age six and the Uilleann pipes at eight. These pipes are different from the more familiar Scottish bagpipes; the Irish pipes don't rely on blowing air, but on squeezing a bellows with one's elbow. As a result, the airflow is drier and more consistent, creating a sweeter, more controllable sound.
By the time he was 20, Moloney was a master piper, but he was frustrated by the lack of opportunities for developing his craft. Traditional Irish music was mostly played in impromptu "sessions," where anyone who showed up would play along on a limited set of tunes that everyone knew. This format was democratic and spontaneous, but it didn't allow for new compositions or ensemble arrangements.
In 1959, though, Dublin composer Sean O'Riada (left) created the soundtrack music for the Irish film Mise Eire (I Am Ireland) by weaving folk melodies and folk instruments into a symphonic score. It was a big success and prompted him to form Ceoltóirí Chualann, a classical chamber group that did the same thing. Moloney, fiddler Sean Keane and tin whistler Sean Potts were members of that group, but they decided they'd be better off if they chucked the classical trimmings altogether and fully devoted themselves to folk music. Irish poet John Montague named them The Chieftains´.
´I wanted to create a folk-chamber group´, Moloney told the journalist in 2012. ´I wanted to push this folk art a little further along. I brought together all the instruments associated with traditional Irish folk music and I did arrangements for different combinations of all these instruments. By taking tunes and adding these new combinations and new riffs, we did something that no one had done before´.
´It was tough going for a while, and it wasn't until 1975, when The Chieftains played London's Royal Albert Hall and Stanley Kubrick used five of their pieces in the score for his movie Barry Lyndon (left), that The Chieftains became "overnight" stars and could quit their day jobs. They had finally made it, but Moloney's ambitions were larger still.
These younger groups couldn't have succeeded without the popularity of the older band, Mr. Himes points out, ´but they took the traditional music in a different direction from Moloney's. It was not difficult to embrace all of them. In fact, when founding members Sean Potts and Michael Tubridy left The Chieftains in 1979, Moloney replaced them with another flutist, Matt Molloy, who had played with The Bothy Band and Planxty.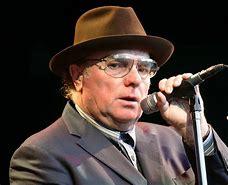 Moreover, Moloney had no problem with collaborating with guest artists who played guitar and sang their own songs. The first collaboration with a major pop star was the 1988 album, Irish Heartbeat, with Van Morrison, (right) . The vocalist, who grew up in Belfast imitating Ray Charles and Sam Cooke, had turned increasingly in recent years to the spiritual and musical themes of his native land. He had worked to fashion his own Celtic mythology, conjuring up a vision of "Wild Billy Yeats" as a rhythm and blues singer, and of "Tir Na Nog" as a Celtic utopia one could reach by climbing a mountain from an old Irish church.
The Chieftains' approach to the tradition, by contrast, wasn't so much conservative as it was conservationist. That is, they sought to preserve the timeless, classical qualities of a richly endowed music. Afforded the rare luxury of a stable lineup and full-time work, the six virtuosos blended a top chamber-music group without ever sounding dry or academic.
Irish Heartbeat became something much more than a mere guest appearance, because Morrison and The Chieftains refused to compromise their differing slants on Celtic music. Instead each side stuck to its beliefs, and the resulting tension fills the eight traditional songs and two Morrison originals with thrilling drama.
You can hear that tension on "Raglan Road," the album's greatest triumph. Patrick Kavanaugh's brilliant lyrics about loving the wrong woman are set to a lovely traditional tune, and The Chieftains' twin fiddles and warbling pipes make it clear this is an ageless, universal tale.
But as Morrison wrestles with the vocal—growling, stuttering, whispering, sighing—he makes it just as clear that the universality of heartbreak doesn't matter to the heartbroken. He is singing about a very particular pain. When the singer hushes the band with a hissing "sh-h-h" and whispers with a scary intimacy, "On a quiet street, where old ghosts meet, I see her walking now away from me," it raises the hairs on one's neck.
The album proved so successful that when The Chieftains did a Christmas album in 1991, The Bells of Dublin, they enlisted Elvis Costello, Jackson Browne, Kate & Anna McGarrigle, Marianne Faithfull, Nanci Griffith and Rickie Lee Jones as singers. The Chieftains did three different albums with country singers such as Ricky Skaggs, Vince Gill, Rosanne Cash, John Prine and Emmylou Harris. The Chieftains' most recent album was 2012's Voice of Ages, featuring The Decemberists, the Carolina Chocolate Drops (left), Bon Iver and the Pistol Annies´.
´When I did those albums in Nashville´, Moloney added in that 2012 conversation with the Paste on-line writer, ´I realized how the roots of country music relate to Ireland. 'Down the Old Plank Road,' which became the title for two of the albums, goes all the way back to the Carter Family, and I recognized the melody as a very old Irish song we learned in school at eight or nine. When it got over to the States, they added guitar and fiddle to turn it into a two-step. You can hear the similarities between our music and musics from all over the world, even Brazilian songs and African drumming´.
Moloney explored those cross-cultural connections by doing a 1996 album, Santiago, with Galician musicians of northwest Spain; a 1987 album, Celtic Wedding, with Breton musicians from northern France; and a 1985 album, The Chieftains in China, with various Chinese folk orchestras.
´I thought there might be problems with pitch and harmonies´, Moloney said in 1985 of the Chinese sessions, ´but all my doubts were dispelled at the first rehearsal. The instruments blended beautifully right from the start. Once we heard that, everyone relaxed, and soon the typical musicians' jokes were going all day´.
Himes neatly encapsulated all this with a final paragraph of his Paste tribute to the musician.
´It was proof of Moloney's abiding faith that folk music forms from around the world are united by the need of farmers to mark the changing seasons, to mourn deaths and wars, to celebrate harvests and weddings. Folk instruments prior to the 20th century were by necessity acoustic and portable, so there are bound to be commonalities. And that folk music can not only cross boundaries of geography, but also time. Music that was powerful in the 16th century can be just as powerful in the 21st if it's presented the right way. Moloney's genius was in making that too obvious to ignore´.
Whilst I perhaps wouldn´t align John Moloney and WB Yeats in a political party, I do believe that what Mr. Himes congratulates Moloney and his colleagues for achieving by their music for their music, so, too Yeats ensured through his poetry.
John Moloney was born the year following Yeats´ death which somehow makes the contrasts and comparisons between the two men even more interesting.
W.B. Yeats grew up in a home of artists in Dublin, and he spent summers at the family's house in Connaught, where he developed a close relationship with nature. These experiences with nature proved to be very important for his development as a poet. As a young man, he experienced the fin de siècle era in London that lauded mysticism, symbolism and spiritualism and denigrated science and industrialism. Studies of the folklore and customs of the Connaught area inspired him to contribute to the resurgence of Irish literature, which became known as the Irish Literary Renaissance.
Isn´t that what Moloney and The Chieftains achieved for Irish music?
The prime source for this article was an piece written by Geoffrey Himes and published at Paste on line.
In our occasional re-postings Sidetracks And Detours are confident that we are not only sharing with our readers excellent articles written by experts but are also pointing to informed and informative sites readers will re-visit time and again. Of course, we feel sure our readers will also return to our daily not-for-profit blog knowing that we seek to provide core original material whilst sometimes spotlighting the best pieces from elsewhere, as we engage with genres and practitioners along all the sidetracks & detours we take.
This article was collated by Norman Warwick, a weekly columnist with Lanzarote Information and owner and editor of this daily blog at Sidetracks And Detours.
He is also a founder member of the Joined Up Jazz Journalists (JUJJ) with Steve Bewick, writer, poet and radio presenter of Hot Biscuits weekly jazz programme, Gary Heywood-Everett, jazz writer and local historian and Susana Fondon, contributor and reporter at Lanzarote Information. The purpose of forming JUJJ is to share a love of jazz music at the same time as growing our knowledge of the genre to provide an increasingly comprehensive service for our readers and listeners.
Norman has also been a long serving broadcaster, co-presenting the weekly all across the arts programme on Crescent Community Radio for many years with Steve, and his own show on Sherwood Community Radio. He has been a regular guest on BBC Radio Manchester, BBC Radio Lancashire, BBC Radio Merseyside and BBC Radio 4.
As a published author and poet he was a founder member of Lendanear Music, with Colin Lever and Just Poets with Pam McKee, Touchstones Creative Writing Group (where he was creative writing facilitator for a number of years) with Val Chadwick and all across the arts with Robin Parker.
From Monday to Friday, you will find a daily post here at Sidetracks And Detours and should you be looking for further good reading over the weekend you can visit our massive but easy to navigate archives of over 500 articles.
The purpose of this daily not-for-profit blog is to deliver news, previews, interviews and reviews from all across the arts to die-hard fans and non- traditional audiences around the world. We are therefore always delighted to receive your own articles here at Sidetracks And Detours. So if you have a favourite artist, event, or venue that you would like to tell us more about just drop a Word document attachment to me at normanwarwick55@gmail.com with a couple of appropriate photographs in a zip folder if you wish. Beiung a not-for-profit organisation we unfortunately cannot pay you but we will always fully attribute any pieces we publish. You therefore might also. like to include a brief autobiography and photograph of yourself in your submission. We look forward to hearing from you.
Meanwhile we are grateful to our regular correspondent Michael Higgins and occasional reporter Steve Bewick and the sharing of information by such reliable sources such as
Hot Biscuits Jazz Radio www.fc-radio.co.uk
AllMusic https://www.allmusic.com
feedspot https://www.feedspot.com/?_src=folder
Jazz In Reading https://www.jazzinreading.com
Jazziz https://www.jazziz.com
Ribble Valley Jazz & Blues https://rvjazzandblues.co.uk
Rob Adams Music That´s Going Places
Lanzarote Information https://lanzaroteinformation.co.uk
all across the arts www.allacrossthearts.co.uk
Rochdale Music Society rochdalemusicsociety.org
Lendanear www.lendanearmusic
Agenda Cultura Lanzarote
Larry Yaskiel – writer
The Lanzarote Art Gallery https://lanzaroteartgallery.com
Goodreads https://www.goodreads.
groundup music HOME | GroundUP Music
Maverick https://maverick-country.com
Joni Mitchell newsletter
passenger newsletter
paste mail ins
sheku kanneh mason newsletter
songfacts en.wikipedia.org/wiki/SongFacts
correspondents Michael Higgins
Steve Bewick
Gary Heywood Everett
Steve Cooke
                                                            Susana Fondon
https://aata.dev/wp-content/uploads/2021/11/cover-2.jpg
180
314
Norman Warwick
https://aata.dev/wp-content/uploads/2020/04/newlogo.png
Norman Warwick
2021-11-03 07:47:22
2021-11-03 07:47:23
THE DEATH OF A TRUE CHIEFTAIN