Bessie Smith – EMPRESS OF THE BLUES part 2 of the inaugural S & D Joined Up Jazz Festival in association with Hot Biscuits
Bessie Smith – EMPRESS OF THE BLUES
part 2 of the inaugural S & D Joined Up Jazz Festival
in association with Hot Biscuits
By Norman Warwick, a joined up jazz journalist
Jazz and blues vocalist Bessie Smith had such a powerful, soulful voice that her countless fans bestowed on her the title of Empress Of The Blues. Only the scratchiness of those old recordings betrays the fact that Bessie was born not in the twentieth century but the nineteenth, in 1894. The material still sounds contemporary and her voice sings for itself.
Bessie was born on April 15, 1894, in Chattanooga, Tennessee. She was one of seven children. Her father, a Baptist minister, died soon after her birth, leaving her mother to raise her and her siblings. Around 1906 her mother and two of her brothers died and Smith and her remaining siblings were raised by their aunt. It was around this time that Smith began to perform as a street singer, accompanied on the guitar by one of her younger brothers. In 1912 Smith began performing as a dancer in the Moses Stokes minstrel show, and soon thereafter in the Rabbit Foot Minstrels, of which blues vocalist Ma Rainey was a member. Rainey took Smith under her wing, and over the next decade, Smith continued to perform at various theatres and on the vaudeville circuit.
Thirty years old when she signed a contract in 1923 with Columbia Records. By then Bessie, Smith (left) had settled down and was living in Philadelphia, and in 1923 she met and married a man named Jack Gee. That same year she was ´discovered´ by a scout from Colombia and she signed to a contract with the Company, who immediately set her to work on recording tracks for her debut album.
Among them was a track titled Downhearted Blues, which became wildly popular and sold an estimated 800,000 copies, propelling Smith into the blues spotlight. With her rich, powerful voice, Smith soon became a successful recording artist and toured extensively. Going forward with an idea presented by her brother and business manager Clarence, Smith eventually bought a custom railroad car for her traveling troupe to travel and sleep in.
She was soon among the highest-paid Black performers of her time and, notwithstanding that by the end of the decade, her popularity was on the wane, she continued to perform and made new recordings at the start of the Swing Era.
She had, by then, successfully collaborated with the legendary jazz artist Louis Armstrong on several tunes, including Cold in Hand Blues and I Ain't Gonna Play No Second Fiddle, and St. Louis Blues.
Her commercial comeback and life were tragically cut short when she died on September 26, 1937, from injuries sustained in an car accident outside of Clarksdale, Mississippi.
The final few years of her life had been beset by some negative headlines and scandal. During her marriage to Gee, he and Bessie ´informally´ adopted a six-year-old boy and named him Jack Jr. But as the marital relationship became strained, Gee would use their son as a bargaining chip, eventually kidnapping him and accusing Smith of being a neglectful, incompetent mother. A court ruling first gave custody to Smith's sister Viola, then later to Jack Jr.'s biological father who neglected the boy and sometimes forgot to feed him.
Bessie was at the height of her success when her career began to flounder, due in part to the financial ravages of the Great Depression and a change in cultural mores. In 1929, she and Gee permanently separated, and by the end of 1931 Smith had stopped working with Columbia altogether. However, ever the dedicated performer, Smith adapted her repertoire and continued to tour. In 1933, Smith was contacted by producer John Hammond to make new recordings, which hinted at the coming Swing Era.
John Henry Hammond II was an American record producer, civil rights activist, and music critic from the 1930s to the early 1980s. In his service as a talent scout, Hammond became one of the most influential figures in 20th-century popular music. He is the father of famous blues musician John P. Hammond.
Sadly, on September 26th, 1937, Smith was en route to a show in Memphis, Tennessee with her companion of many years, Richard Morgan, when he sideswiped a truck and lost control of their car. Smith was thrown from the vehicle and badly injured. She died of her wounds in a Clarkdale, Mississippi hospital. She was only 43.
Her funeral was held in Philadelphia a week later, with thousands coming to pay their respects. She was buried in Mount Lawn Cemetery in Sharon Hill, Pennsylvania.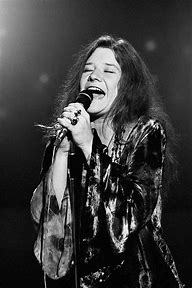 Since her death, Smith's music has remained alive and vibrant, winning over new fans, and collections of her songs have continued to sell extremely well over the years. She has been a primary influence for countless female vocalists, including the afore mentioned Billie Holliday, (subject of a later instalment of our jazz festival special here at sidetracks & detours) Aretha Franklin and Janis Joplin and has been immortalized in numerous works. A comprehensive, acclaimed biography, Bessie, by journalist Chris Albertson, was published in 1972 and expanded in 2003. A film loosely based on the book aired in 2015, with Queen Latifah (who also executive produced the project) portraying Smith and Mo'Nique playing Ma Rainey. Coincidentally, at the time of researching this piece, that film was included in tv broadcasts over the Christmas period in the UK.
To select only five tracks that best illustrate hewr work is very difficult as Bessie Smith was a blues singer in a jazz setting and recorded a wide diversity of music.
Backwater Blues is worth noting here because it reminds us that, in her recording career, Smith worked with many important jazz performers, such as saxophonist Sidney Bechet and pianists Fletcher Henderson and James P. Johnson. It was with with Johnson, Backwater Blues, that has become one of the songs most often attached to her.
Nobody Knows You When You're Down and Out could be argued to be, perhaps, Smith's most popular song, recorded in 1929 after being written by Jimmy Cox six years earlier. Smith's version of the song, was eerily prescient in that the stock market crashed just two weeks later. The song would later become the basis of a short film by the same name.
Gimme A Pigfoot And A Bottle Of Beer was recorded in 1933 and this strangely-titled song was written by Wesley Wilson and Coot Grant. Perhaps because it might have been thought a Pigfoot was at worst a euphemism for some illicit substance or even activity, and a best a reflection of an unlady-like demeanour, the song was immediately banned by the BBC who also refused to sanction the Billie Holiday version fifteen years later.
Need A Little Sugar In My Bowl is sometimes also seen as innuendo, not least by Wikipedia, the free on line encyclopedia, who call it ´a dirty blues song´ first recorded in 1931 by Bessie Smith and released by Columbia Records. It was written by Clarence Williams, J. Tim Brymn, and Dally Small. Owing to its sexually suggestive lyrics, it has been rated as one of the ´best´ double entendre songs of all time.
Any Woman´s Blues has a lyric thattypifies how Bessie Smithchallenged elitist norms by encouraging working-class women to embrace their right to drink, party, and satisfy their sexual needs as a means of coping with stress and dissatisfaction in their daily lives.
Decades later Any Woman's Blues became the title of an album release by Rounder Records. This label, that houses so much of my favourite music, has an unfortunate tendency to pat itself on the back for a ddressing a worthy cause whilst pocketing some bread the address generates in the process. According to one of their own, who writes an alternate set of liner notes in the package, this album was intended to be a ´celebration of 30 years of women in blues on Rounder.´ Any sceptic could be pardoned for assuming that means ´this is an attempt to make consumers aware of our catalogue of female artists !´
That would reflect a failure, though, to acknowledge the depth of that and the album, ranging from 1972 to the year 2000, contains tracks by Maria Muldaur (hardly an exclusive Rounder artist), Irma Thomas, Tracy Nelson, Rory Block, Ann Peebles, Marcia Ball, Angela Strehli, Barbara Lynn, Miki Honeycut, Ruth Brown, Michelle Wilson, Candye Kane and Kim Nalley. That seems to me a fairly stellar constellation and I have albums, (on labels other than Rounder admittedly) by each of them in my collection
Thom Jurek at AllMusic Review on-line bemoans the fact that Irma Thomas makes no less than three appearances as a solo artist and performs two duets on this collection; Nelson makes two, as does Ball.
´This reeks of bottom-of-the-barrel compilation farming,´ he says. ´Far from classic tunes by these women, rather "obscure" or filler cuts are offered, overlooked because they far from represent the best of an artist. Rounder is so cynical in their belief that you will buy this they didn't even follow the lead that every other successful cynical label has offered; there are no rarities to entice seasoned blues listeners to purchase this. As great a singer as Angela Strehli is, can Rounder really tell us that "Go On" is her finest moment in the blues, or that a goddess like Tracy Nelson's finest solo moment as a blues singer is Sing Me To The 'Lectric Chair?´
The reviewer overlooks that this might be, for whatever reason, an introduction to some great songs, and if a listener does decide to search out more interpretations of Sing Me To The ´lectric Chair, she might well stumble over the stumble over the seminal version Bessie Smith.
´And as for Marcia Ball,´ he rants on, ´who released a string of winner albums in the '90s, the very best you can offer us is "Mama's Cookin'"? How about Ann Peebles or Ruth Brown? Examples don't even need to be cited because these tunes aren't them. Sorry, this is unacceptable. The vision of the blues offered here by all of these giants of the feminine gender persuasion is strictly packaged for the middle-of-the-road or beginning listener who has little or no experience with the Rounder catalogue, and has nothing whatsoever to do with celebrating "women in blues," as much as it tries to reach consumers who somehow not have been exposed to the truly excellent offerings these artists put across on some of their records for the label and their offshoots. With the notable exception of Ball and Block, most of these women have recorded their best work for other labels anyway. This is not worth your recreational dollar folks, pure and simple; it's just another cynical exercise by a record label trying to make money by not giving you that dollar's true worth.´
That same title of Any Woman´s Blues (left) was also borrowed for a novel by Erica Jong. First published in 1990, this is a tale of addiction and narcissism, the twin obessions of our age. The narrative tells of a (fictional) former folk-singer, Leila Sand, emerging from the sixties and seventies with drug and drink dependency. Leila´s latest addiction is to a younger man who leaves her sexually ecstatic but emotionally bereft. The orgasmic triumphs trump the betrayals, so she keeps coming back for more, as it were. Eventually, Leila frees herself by learning the rules of love, The Twelve Steps and the key to serenity in an odyssey that takes her from meetings of Alcoholics Anonymous to dens of sin, parties of ´names´ worth dropping and an erotic life-style
That latterly found lifestyle certainly wasn´t a world that Bessie Smith was neither born into, nor aspired to.
Smith, instead, advocated for a wider vision of African-American womanhood beyond domesticity, piety, and conformity; she sought empowerment and happiness through independence, sassiness, and sexual freedom. Although Smith was a voice for many minority groups and one of the most gifted blues performers of her time, the themes in her music were precocious, which led to many believing that her work was undeserving of serious recognition.
Have another listen to Any Woman´s Blues to rid yourself of that notion.
https://www.biography.com/musician/bessie-smith
This article was collated by Norman Warwick, owner and editor of the Sidetracks & Detours daily blog. Norman also writes a weekly column for Lanzarote Information on line.
The Sidetracks & Detours inaugural Annual Joined Up Jazz Celebration in association with Hot Biscuits continues with our next daily post. This will be a special feature on a jazz musician and exciting arranger, Gil Evana, written by another of the founding Joined Up Jazz Journalists, Gary Heywood-Everett.
Don´t forget you can hear Gary and Steve Bewick presenting the Hot Biscuits jazz Programme on
www.fc-radio.co.uk
We are grateful to Jazz In Reading, Jazz North and Ribble Valley jazz And Blues for their kind support and look forward to bringing you further details in the weeks to come of the excellent work they do for the jazz community.
https://aata.dev/wp-content/uploads/2021/03/cover.jpg
180
305
Norman Warwick
https://aata.dev/wp-content/uploads/2020/04/newlogo.png
Norman Warwick
2021-03-02 08:22:06
2021-03-07 11:36:54
Bessie Smith – EMPRESS OF THE BLUES part 2 of the inaugural S & D Joined Up Jazz Festival in association with Hot Biscuits