A MUSICAL CHRISTMAS BOX FOR 2020
PUTTING MUSIC INTO LITTLE BOXES
By Norman Warwick
Maybe I am too old at sixty eight to fully appreciate the many marvellous inventions and technological upgrades which seem to have so benefitted the lives of everyone but me. The fact that I can read a Kindle and never lose my page, and that I can even do that without having the bedroom light on, is fantastic. To put thousands of music tracks on to a memory stick and play them as I drive round the island is mind-blowing and Netflix and catch-up tv have enriched my life. But boy, I miss cds.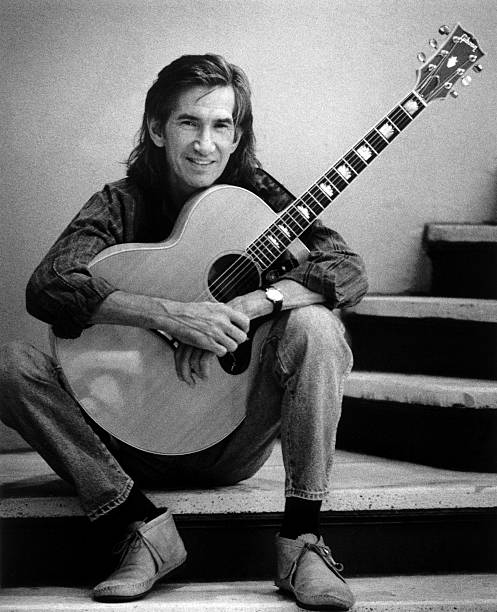 Townes In fact, perhaps what I miss most from those times beyond the blue-remembered hills are the record shops. In my twenties, thirties and forties, I spent hours and hours in Ryan´s Records in Pen Y Cae in North Wales, which was actually a private house lined floor to ceiling in every room with tapes and vinyl releases by famous and unheard of American artists. The owner, Pete Ryan, was actually the village´s lawnmower repair-man, but he was a font of all knowledge Americana (though that term had not then been coined). He always had what I wanted and his recommendations of what else I should want were always on the money. Coffee was poured, the record player switched on , and he and I would sit for hours discussing the merits of John Stewart, Townes Van Zandt and Nanci Griffith.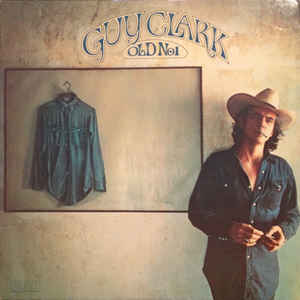 Ryan it was who sold me my first Guy Clark album and I always set off on the seventy mile trip home, exceeding the speed limit, in a hurry to get back and play the delights he had gently persuaded me to buy. I was never disappointed.
When later life moved me in other directions, I discovered there was actually a half decent record shop on my door-step. Vibes in Bury was a small independent outlet run pretty much by young kids (I was forty by then). I would spend hours too long, and pounds too many, in there every Saturday morning, browsing the country and western section that begat country, that begat new country, that begat alt.country and then begat, although the shop had closed down by then, Americana.
photo 3 status quo The demise of Vibes sent me round the corner to the all-singing, all- dancing emporium that was the local HMV shop, which I hated with a passion because I always felt I was being jostled by young bank managers browsing racks of ´Heavy Metal´ only to walk away thinking their street cred was still intact because they had chosen a Status Quo Greatest Hits album. The queues at the counter were lined by ´yummie mummies´ buying Celine flipping Dion with her heart going on, and on and on, or Shania Twain, simply so they could gossip about the boots under her bed. The silver haired grannies of Rochdale and Bury handed over their pensions for a Gracie Fields collection whilst their granddaughters spent their pocket money on other local produce by Lisa Stansfield.
The manager there was a good guy, though, and we shared a similar taste in music. He would often have a recommended selection of cd recordings stashed away behind the counter for me so that I could collect them, pay for them and secrete them into my man bag before my wife returned from the Greggs round the corner. She would then join me as I browsed for a few minutes and always beamed delightedly when I said, ´nothing has caught my eye this week, so let´s get home and eat those vanilla slices you´ve just bought!´
Because she thought I truly had resisted temptation and had not bought any more cds that a) we couldn´t afford and b) didn´t have room for, she would pat me on the head and give me the bigger of the two vanilla slices.
When HMV started closing stores all over the country, because their shops weren´t selling enough games consuls, I suppose, my friendly Bury shop received a protracted stay of execution but eventually fell the way of all the others.
Little did I know then that, as the last record shop on my horizons became lost in the fade-away diamond time, that only five years later I would retire to a small island on which there are no record shops at all. Nor did I have any premonition that the thousands of cds I would leave in my brother´s storage units for later shipment, would be lost in the Boxing Days flood of 2015.
So you can see, perhaps, why I am so keen to replenish my stock of only a handful of albums I packed in my case when we came, and why I am so pleased that journalist Tim de Lisle, The Daily Mail´s excellent music reviewer, seems to have undertaken a personal secret-shopper mission for me. Interestingly, he urges in his opening paragraph that we should all ´try to keep our record shops in business.´
A musical boxed set has always been my favourite Christmas Box Set to receive, and I my wife sometimes likes the one I buy for her, too.
In Box Sets Of The Year, re-published from The Mail On Sunday at
https://www.pressreader.com/uk/the-mail-on-sunday/20201115/282973927567981
he certainly whet my appetite so much that I am determined to ask my wife if I can have some pocket money to by one, more or all of his recommendations.
He adds to a previous shout-out for Sade´s This Far collection his acclaim for collations by Elvis Costello & The Attractions, Elton John, Amy Winehouse and John Prine, Joni Mitchell, Dire Straits and The Divine Comedy.
Prices, though, seem to have changed (that is to say, risen steeply) since my halcyon days as a discerning record buyer, but for the most part De Lisle reckons his selections offer real value-for-money.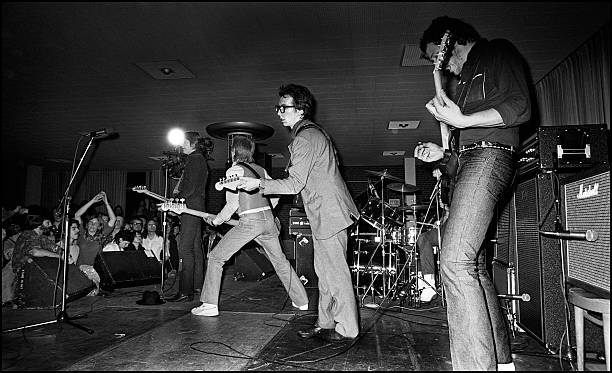 The Complete Armed Forces by Elvis Costello And The Attractions contains three alums, three ten inch records and three singles and comes in at just a penny less than 200-00. However, the reviewer points out that one of the albums released is a special edition and the box contains posters, postcards and live recordings as well as excerpts from Costello´s notebooks.
If there are any Costello fans reading this, (Mr. Moorhouse?) who may have missed it, there was recently a brilliant and erudite conversation between him and Jamie Cullom on the latter´s weekly jazz programme on radio 2 that is well worth searching for.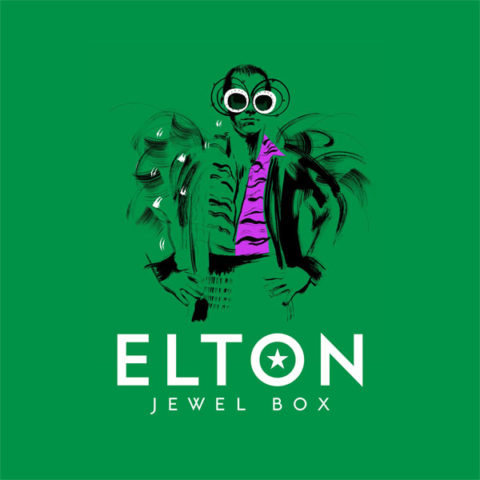 The Elton John boxed set, of course, could come with a note from the artist that rasy, ¨My gift is my song, and this one´s for you.´ His eight cd collection, Jewel Box, for £89.99 contains very nearly 150 songs including some of his own favourite album tracks, a few rarities from his early days as a band musician. The songs featured in his memoir are included and so, too, are several b sides and the collection is also available as four vinyl set for only £74.99
 It is difficult to shut out of my head a thought-provoking poem by my former colleague Robin Parker whenever I hear or read anything regarding Amy Winehouse. Nevertheless, both her box set, 12 x 7, of vinyl singles  and The Collection of five cds for £35-00.  Such comprehensive gatherings would surely go some towards understanding the tragedy of such an early death.
Of all these  ´don´t forget to buy´ reminders from Tim de Lisle, the one I have most vigorously circled in red at the top of my to do list is Crooked Piece Of Time, a collection from recordings made by the late John Prine (left) at both the Atlantic & Asylum labels. We lost John Prine to covid in the summer and these albums will serve as tools with which we can show younger generations how good he was. His songs were of compassion and an understanding of human nature. His sense of humour always permeated his live albums and performances, and a show I saw him give in Manchester in the UK about ten years ago will live with me forever. As Tim de Lisle puts it, Prine´s songs ´glow with humanity.´ This seven cd set is less than forty pounds !!
We posted an article here on Sidetracks & Detours recently about how Joni Mitchell (right) is seeking to exert some control over her own legacy. If she has a say in the decision to release Joni Mitchell Archive: The Early years From 1963 to 1967, Volume One she has helped compile a collection that the Mail On Sunday reviewer describes as ´fitfully fascinating.´ This first volume reveals the merging Joni as seeming a.n.other folkie wannabe, but by the end of the volume she is delivering wonderful songs of her own like Both Sides Now. This is a series that could run and run and at only £69.99 this is an affordable first episode.
Dire Straits: The Album Years certainly caught my eye on De Lisle´s recommendations list but I was slightly surprised that he somehow seemed to damn them with faint praise. He says of them that they are ´the mighty, forgotten. These titans of the eighties faded away fast.´ He qualifies that by saying that, nevertheless Mark Knopfler´s character-studies and accompanying riffs stand the test of time.  The best of his subsequent solo career suggested he retained those qualities, but too much of that sole career suggested he had forgotten how to use them. There so many wonderful Dire Strais track that play in my head, and several are on shuffle on my car sound-system but I don´t think I´ve listened twice to any entire Dire Straits, or Knopfler, album for decades. Neverthless the cd collection her is only £18-00 and I don´t doubt that Knopfler and his colleagues were steeped in musical knowledge and heritage and that they cleverly created new sounds from old, but usually when hearing them I found myself remembering Chip Taylor´s advice to always listen to ´the real thing.´ Perhaps at this price, though, I should garner all their music in one place and re-evaluate.
photo 10 divine comedy So, why not go for broke? One of the biggest and most comprehensive collections to be boxed into a set this year will be Venus, Cupid, Folly & Time by The Divine comedy, which is an incredible anthology of TWENTY FOUR cds for £134.99.
Having already performed the most critically acclaimed, socially distanced gig of the year, front man Neil Hannon has spent lockdown the way most of us have, surely, by re-mastering his past life. While the rest of us have done so only ephemerally by cutting and pasting our hindsight and imagination into a highlights reel, Hannon has done so, painstakingly, at the mixing desk in the recording studio. There´s more than enough wit to raise a smile and enough warmth to keep winter at bay. It´s still cheaper than a gas bill at this time of year.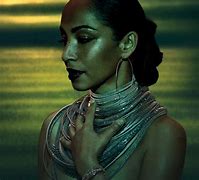 Released earlier than most, Sade´s box set, This Far is published aa very special compilation box. It includes re-mastered versions of all of its studio albums released to date on 180 grams pure black vinyl. This compilation box offers the first complete collection of Sade´s studio works to this day. The six albums released by the band Diamond Life (1984), Promise (1985), Stronger Than Pride (1988), Love Deluxe (1992), Lovers Rock (2000) and Soldier Of Love (2010) are presented in a white box with an elegant and premium finish. The entire band has collaborated closely on the process, spending time at Abbey Road Studios alongside admired mastering engineer Miles Showelland the band's long- time co-producer, Mike Pela.
Although the collection's title, This Far, suggests that the band's studio work may not yet be over, this new collectible release brings together material that was previously difficult to obtain in its original format.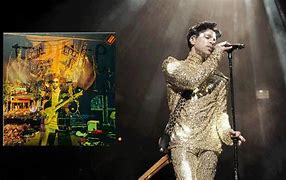 Sign o' the Times: Super Deluxe Edition box set is over a hundred tracks spread out over eight CDs and a DVD (also available as a two-disc, 16-track Remastered edition and as a three-disc, 29-track Deluxe edition) but arrived just too late for consideration in our best boxed sets of all time considerations.
Geoffrey Himes says of this Prince (right) anthology that ´In addition to the re-mastered original album and all its related singles, the box includes live performances from 1987: 18 from a public show in the Dutch city of Utrecht and 11 from a private show at Paisley Park. But the set's real revelations are the 45 previously unissued studio tracks from contemporaneous sessions.´
´People forget,´ Geoffrey Himes reminds us, that one of his main beefs with Warner Bros. was the label's refusal to release all the music that was pouring out of him in the 1980s. Sign o' the Times was originally conceived as a 22-track, three-CD set called Crystal Ball (entirely different except for the title track from the 1998 album of the same name), which itself was an assemblage of tracks from such abandoned projects as Dream Factory and Camille. Warner Bros., disappointed by the sales of Around the World in a Day and Parade, despite platinum awards and top-10 singles, objected. The label insisted that Prince pare it down to the 16-track, two-CD set released as Sign o' the Times.´
Those of us who are part of the nineteen fifties baby boomer generation may well recall that Capitol Records released two Beatles albums in 1963, nine in 1964, five in 1965, three in 1966 and two in 1967. It seemed most labels, in those days, sought to release as much music as possible when their artists were at (what was presumed to be) a creative peak.
Such a strategy was already being revised by the 1970s, however, when the industry decided to promote the heck out of a more sporadic album releases and to extract from it every radio play and sale.
As Himes observes, in hs wry manner, this may have been good for the label's marketing department, but it was bad for the listener.
But hearing music long after its creation is not the same as hearing it in the moment. It is almost to pervert the course of Justice.
´If we had heard songs such as Rebirth of the Flesh and Rockhard in a Funky Place in 1987,´ Himes says, from the witness box, ´the record buying public would would have learned something about the possibilities of integrating virtuosic rock guitar with a rumbling, rubbery funk bottom-line that could have shaped American music going forward.´
That integration dominates Sign o' the Times, both the original album and this greatly expanded box set, but even that is to show us only a part of what Prince could do. at He was also a piano-led rockabilly musician who liked to Play In The Sunshine, a classic soul-balladeer on Adore, a purveyor of bleary funk-noir like The Ballad of Dorothy Parker, McCartney-esque pop player of Starfish And Coffee, gender-bending mind-tripper on If I Was Your Girlfriend and theatrical gospel like The Cross. There are more splendid examples of all these styles among the previously unreleased tracks.
His pop hook are delightful on songs like I Could Never Take The Place of Your Man, with its sly refusal to be a woman's full-time lover and its chorus ´hurtling down a mountain road with multiple voices and instruments yelling joyfully out the car windows.´
The box set contains an early 1979 version of the song, shorter and more efficient, and it was hit-ready even then. Only Prince would leave a song as potent as this lying around for eight albums.
There are other potential hits scattered among the unreleased Vault tracks on the box set, Himes suggests. Teacher, Teacher, featuring three-part vocal harmonies by Prince, Wendy Melvoin and Lisa Coleman, is an earworm you want to hear again and again.
Almost as catchy is In a Large Room With No Light, with Wendy & Lisa again adding dizzying harmonies. With its finger-snapping swing verses and horn-punchy chorus, I Need a Man is another potential hit never released.
Several times over the past few months Sidetracks & Detours we have featured the music from the emerging talents of the Kanneh Mason family, and have included their work in our own ímagined´ boxed musical set list for 2020, bu the following news was sent to us by Sheku Kanneh Mason just as had set up this article. Nevertheless it is exciting news for grandparents, parents and children so we squeeze it in here too.
Their Carnival Of The Animals cd is accompanied by a colourful hardback book, with stunning artwork by children´s illustrator Emma Chichester Clark, who was specially commissioned and has created a curious and colourful storybook world. There are vibrant illustrations of the birds. kanagaroos, elephants and other animals in the parade, as well as of all seven of the Kanneh-Mason siblings.
The book also includes Michael Morpurgo´s new poems, and notes from the family of musicians. The narrative is read by the wonderful actress Olivia Colman, with the poems being recited by Morpurgo himself.
And yet one more terrific bonus on this cd is an interpretation of the iconic Redemption Song, written and recorded by Bob Marley and this unique version marks the fortieth anniversary of the song´s initial release.
So, there´s great stuff available on-line or on the High Street, but that little lot would run up a bill of over £700.00 and even I, silver tongued devil that I am, might struggle to persuade she who must have receipts to part with that much pocket money for music that isn´t Cliff Richard.
https://aata.dev/wp-content/uploads/2020/11/cover-13.jpg
180
201
Norman Warwick
https://aata.dev/wp-content/uploads/2020/04/newlogo.png
Norman Warwick
2020-11-24 08:43:01
2020-11-24 08:43:02
A MUSICAL CHRISTMAS BOX FOR 2020