KATE WOLF: MAKER OF SONGS
KATE WOLF: MAKER OF SONGS
by Norman Warwick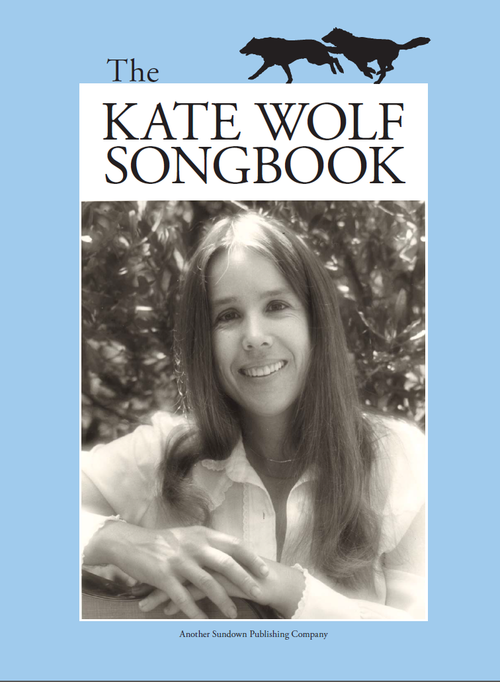 I first placed an article, thirty odd years ago, about Kate in Sidetracks, and David Deverson later expanded on it in a beautiful essay in Detour. Re-edited now in Sidetracks & Detours, is a piece that subsequently was featured in Country Matters, reminding me that my love and respect for Kate´s work  has continued to grow over the last thirty years. If there are any readers of Sidetracks And Detoursas yet unfamiliar with the songs and voice of Kate Wolf I hope you will feel encouraged to seek out her work.
Imagine an acoustic sound like the best Guy Clark recordings and imagine lyrics like the sharpest of Nanci Griffith´s and imagine them being sung in a voice like that of Sandy Denny. Then, if tears will allow, imagine what Kate Wolf, a mixture of those three ingredients, might be recording today had the grabbing fingers of Leukaemia not snatched her from us back in 1986. The songs she wrote surely perpetuate memories of her,… Legget Serenade, Poet´s Heart and Crying Shame are examples of what a good song should be,.. poetry set to music. In truth, though, outside her adopted home of Sonoma County, Kate Wolf was little known, despite cutting a handful of albums that addressed the deepest human emotions without ever sinking into the self-indulgent introspection of so many folk-singers of her era.
Now, why do I mention folk-singers?
Wolf´s music was really acoustic country with fields of bluegrass plotted into her landscape, but with such precise diction and her crystal clear voice, she rendered her songs perfectly acceptable to folk fans and country fans alike.
She was only forty four yeas young when taken but we can only be grateful that the magic forces of whispered rumour and romance have conspired to ensure her music lives on. I´m at a loss to explain how records, now in such high demand, sold only to family, friends and handful of fans during her life time.
However I have seen, first-hand, this strange power of rumour and romance at work.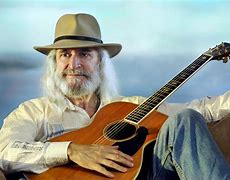 Liverpool singer-writer Charlie Landsborough (who, it dawns on me only as I write this, mines a similar vein to that which Kate worked) had never heard of Kate Wolf until I let her name fall out in conversation during one of our interviews. At his request I sent him a fourth or fifth generation tape of some of her work and, even through all the muffle and hiss of the recording, the sheer joy of her singing transmitted itself to Charlie. Some months later I was among a thousand-strong audience as he introduced a Kate Wolf song into his act and, with the integrity so typical of the man, gave that audience brief details of her catalogue and his opinion of the appeal of her music and then also acknowledged me for introducing him ´to the songs and voice of Kate Wolf´. So moving was his performance of Muddy Roads that I spent an hour after the show answering enquiries from fans who wanted to know of any specialist record stories in the UK that might stock her albums. One relatively unknown performer here in the UK, who deserves a far bigger fan base by the way, performed a song by an even less well-known artist who had died six years earlier, about whom he had come to know only through conversation with a little-read journalist, who had mentioned her only because one of her great recorded covers was of John Stewart´s Some Kind Of Love.
As the Lovin´Spoonful asked, Do You Believe In Magic ?
Her catalogue of songs has been around for more than three decades now and seems timeless. Kate Wolf songs are still often heard around the folk clubs of the UK and I know you have heard me trying to chop down some of the genre signposts that would point us down the wide highways of music. To me, the only signpost needed for Kate Wolf is the one that says Excellence.
Her family have done a great job since her death in promoting her music whilst retaining its integrity. The site at https://www.katewolf.com/ will certainly reward your visit, although you will probably also notice that her family protect it quite closely. Whilst that can be bothersome for writers like me who want to share our love of Kate´s music and are doing so in a not-for-profit spirit, their desire to retain the integrity of her music is to be applauded.
Kate Wolf, in her too short life, always kept good company and you will see the site the names of honest singer-writers like Utah Phillips and empathetic musicians like Nina Gerber.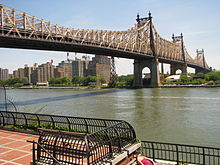 Dancing Down These Muddy Roads is perhaps one of the two or three most carefree songs in the world along with Paul Simon´s 59th Bridge Street Song (Feeling Groovy) and Peter Sarsted´s Frozen Orange Juice.
A dangerous sound for me, though, is Kate Wolf singing Across The Great Divide. Even when I´m driving, if the song suddenly comes up on my shuffle car sound system, I become lost in the story and sing along with misty eyes and a tight throat. This song is the closest I ever have come to uttering a prayer.
Cornflower Blues is simply as gorgeous as its title and Green Eyes was a pretty ubiquitous song around the Rochdale Folk Clubs when I was ´playing´ on that circuit thirty or forty years ago. The Eyes Of A Painter is the lyric which includes the line ´(he had) the heart of a maker of songs´ from which I borrowed for the title of this post. Her song Friend Of Mine was so affectionate in its description of her friend that I really did feel any friend of hers might have been a friend of mine. Here In California carries a slightly resigned tone for Kate but is a wonderful reflection on life and death and re-generation, and In China Or A Woman´s Heart is wonderful poetry enhanced by a beautiful musical arrangement. The Lilac And The Apple Tree is a thousand year old folk song Kate wrote in the twentieth century that takes on a new resonance in these covid19 days, so listen out for that especially. Safe At Anchor, though, is another of her song titles, and that is pretty much the way all her songs makes us feel.
Like others of her peer group, Nanci Griffith for instance, Kate was sufficiently unafraid and generous enough to include covers of the best of contemporary Americana (a genre-title not then in use) into her recordings or set lists, and her taste was always impeccable and she would deliver such covers with an evident respect that, nevertheless, did not deter her from rendering the songs in her own fashion.

She even covered a song by my great hero John Stewart and made Some Kind Of Love an even more beautiful song. She took Jackson Browne´s These Days and somehow made it seem more accessible that his original recording. She also covered another songwriter who, like Jackson, was recorded by The Eagles, and she made a great track out of his Peaceful Easy Feeling, another title that could also be applied as a strap line to Kate´s vocals and instrumental arrangements.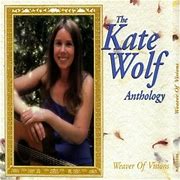 It was a brave move to cover Sandy Denny´s Who Knows Where The Time Goes but Kate Wolf´s version more than stood up for itself in comparison.
She not only nodded at Fairport Convention, though, but also tipped her hat towards The Incredible String Band, or at least Robin Williamson when she recorded Pacheco.
Hold On To Me Babe is a gorgeous love song that passed most people by as they headed for The Mountains And The Sea, or followed My Rambling Boy by Tom Paxton and it would have been the last thing on my mind to expect to find her covering this overlooked Tom Paxton classic. It is another example of her impeccable taste and of how she found rare gems even in a pocketful of diamonds, and so covered the likes of both Woody and Arlo Guthrie.
So, visit the site, and please recommend it to all your friends. If you haven´t heard Kate Wolf already, buy any of her studio produced albums and you will hear great songs given the most perfect production values.
https://aata.dev/wp-content/uploads/2020/10/cover-6.jpg
180
179
Norman Warwick
https://aata.dev/wp-content/uploads/2020/04/newlogo.png
Norman Warwick
2020-10-09 08:03:53
2020-10-09 08:03:54
KATE WOLF: MAKER OF SONGS