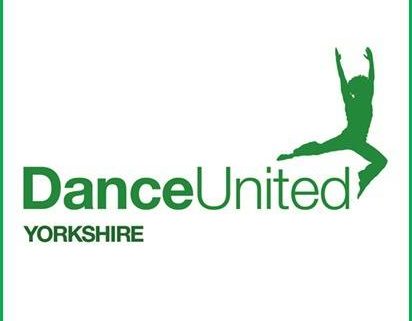 A DANCE AROUND THE WORLD
By Norman Warwick
The footage we saw during lockdown showed uplifting and transformative clips of Revelations, a project by Alvin Ailey American Dance Theatre (AAADT), and was posted to us on facebook by Romina Thornton, one of the management team at Dance United Yorkshire. Exclusive learning guides to go along with Revelations are still available, however, at https://bit.ly/2UIQUtP and you can find even more videos and other ways to connect with Alvin Ailey American Dance Theatre (AAADT) at AlvinAiley.org/AileyAllAccess
My wife, Dee, and I worked with Romina for several years when she was on the management team of Can´t Dance Can (CDC), a revenue funded organisation in Rochdale. Romina is now delivering great work at Dance United Yorkshire, so join us (from a safe social distance) and let´s dance a while, as follow our art-
Dee and I agree that one of the most amazing spectacles we have ever witnessed was around ten years ago, or more, in The Alhambra Theatre in Bradford.
In those days we had to follow quite a series of sidetracks and detours, from the town of Rochdale where we lived and worked, to take us over the hills and across the borders into Yorkshire.
We took this journey in our capacity as Trustees of Can´t Dance Can, (formerly the Rochdale revenue funded dance organisation previously known as Spiraldance), at the behest of our founder member and then CEO, Catherine Wilkes, as she thought trustees, staff and our freelance dancers would all be blown away by the quality of the performance and the signposts it might offer us as to how dance could be better used for social cohesion and the good of the community. The performance was given by Alvin Ailey American Dance Theatre (AAADT).
According to the AAADT board of Trustees the mission of Alvin Ailey Dance Foundation is to further the pioneering vision of the choreographer, dancer, and cultural leader Alvin Ailey by building an extended cultural community which provides dance performances, training and education, and community programs for all people. This performing arts community plays a crucial social role, using the beauty and humanity of the African-American heritage and other cultures to unite people of all races, ages and backgrounds.
The man who gave the school his name is recognized by U.S. Congressional resolution as a vital American "Cultural Ambassador to the World," has performed for over 23 million people in 48 states and in 71 countries on 6 continents, celebrating the African-American cultural experience and the American modern dance tradition. Ailey's permanent home is The Joan Weill Center for Dance, the largest building dedicated to dance in New York City, the dance capital of the world.
Mr. Ailey, who died in 1989, once said, "I am trying to show the world we are all human beings, that colour is not important, that what is important is the quality of our work, of a culture in which the young are not afraid to take chances and can hold onto their values and self-esteem, especially in the arts and in dance. That's what it's all about to me."
His words inform the organization's core values:
Reaching Excellence – Innovation with Passion: Alvin Ailey's ground-breaking legacy drives us to ever-greater heights of excellence, which we pursue with integrity, commitment, and creativity – now and into the future.
Moved to Inspire – Inspired to Move: Mr. Ailey taught us to ´hold a mirror to society so that people can see how beautiful they are.´ Our performances and education programs illuminate the human spirit, unlock potential, and spark change.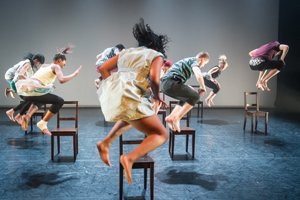 Insert photograph of chorus Build Community – Celebrate Diversity: The Ailey organization expresses itself through the universal language of dance, rooted in African-American tradition. On stage and off, we seek to bring together an inclusive community with no limitations.
Progress with Purpose – Perform with Respect: We connect through a common love of dance and treasure our heritage. We aim to be collaborative and nimble, while maintaining a cohesive and supportive work environment.
Back in the UK days, when my wife Dee and I were board trustees at Rochdale´s local revenue funded arts company Can´t Dance Can, it was always a thrill to see our young artistic director Romina Thornton take a dance project by the scruff of the neck and shake it until it bestowed all possible benefits to the disadvantaged and disenfranchised of the local Rochdale community.
Those working in her position with such groups require a wide range of skills. They must be able to identify a need for an arts intervention and must be skilled at negotiating funding for that intervention. They also have to effectively run a small company of freelance practitioners and ensure that the company profile remains high and is well maintained.
Five years ago, when we retired here to Lanzarote, we left Can´t Dance Can in her safe hands under the guidance of an excellent and fully committed board, knowing she was supported by an ambitious staff. We still miss their fantastic end of year showcases.
About twelve months ago Romina moved to take on new challenges over the Pennines, in the post of Dance Programmes Manager with a company that also enjoys a reputation for achievement.
Since 2011 Dance United Yorkshire (DUY) has enjoyed continued success in challenging circumstances. The organisation has established itself from a subsidiary of Dance United to become fully independent and a self-funded organisation within three years. This has been achieved by developing a robust business model to meet the needs of our regional partners and remain viable in a challenging economic environment. The company has also evolved projects and a recruitment strategy to include the needs of both young people and referral agencies, which have increased DUY participation numbers by 150% per annum.
Dance United Yorkshire have ensured they have maintained historic partnerships whilst also forging new ones in other areas regionally, nationally and internationally. They have done all this by developing a regional workforce through training and investing in local, Yorkshire based practitioners. They have also invested in choreographic development including work with key established artists and organisations.
Delivering bespoke projects, (see below, even during the lockdown), https://www.youtube.com/watch?v=Ogh8zz42xBw&fbclid=IwAR0tXA82kqr4LtjPV-Aenx5fEiKwc80Pldru6RNXY_sLDu1SMMldF8zI-Dc modelled on contemporary dance training and performance DUY regularly work in partnership with frontline organisations across the West Yorkshire region. Programmes are delivered by an integrated team of specialist dance facilitators and support staff and they are developed for a range of specific client groups, including young people not in education, employment or training or those guided by youth offending teams or within pupil referral units or identified as in need by Families First teams or at risk of exploitation.
The projects are delivered in a range of different settings, including for example, working in prisons and young offender institutions. They range from short intensive performance projects which run for 3 weeks to full Academy programme delivered over a three month period.
DUY has evolved from the legacy of the original Bradford Academy, which was run from United Studios from 2006 to 2010. This programme was recognised as an exemplar of good practise and won a range of significant awards.
Led by Artistic Director Helen Linsell and General Manager Duncan Bedson, Dance United Yorkshire operates as a Community Interest Company (CIC) and continues to build on the success of longstanding relationships with commissioning partners in Yorkshire.
DUY have a vision to produce high quality contemporary dance performances across Yorkshire that engage members of the public who would not traditionally encounter this art form, as well as attracting knowledgeable dance audiences. To achieve this they commission work and giving regional dance artists the skills and opportunities to work with young people who are non-dancers and living in challenging life circumstances.
DUY will use the power of dance to have a lasting, positive impact on the lives of young people.
Having gathered a sound body of evidence in support of the transformative power of what we do, we strive for our intensive dance-based interventions to have a recognised place within mainstream programmes of education, social inclusion, mental health and criminal justice.
Dance United Yorkshire positively changes the lives of marginalised and hard-to-reach people through high-quality dance training and performance. They do so by designing bespoke dance projects and interventions to meet the needs of different groups of people struggling with difficult circumstances DUY train dance artists to work in this context, exploring strategies for working with non-engagement, resistance, and volatility when delivering dance activity.
In collaboration with frontline partners DUY bring dance expertise to bear on the development of new ways of working that improve outcomes for the people in their care. The company therefore commissions exceptional choreographers to create inspiring new dance works for our participants to perform. They then publicly demonstrate their dancers´ achievements´, showing their repertoire at venues and festivals across the country. This helps them develop new audiences for dance, and to advocate the use of dance as a powerful tool for personal and social development not only to the general public but also, and just as importantly, across the social inclusion sector, government agencies and the mainstream dance world.
Helen Linsell, the company´s artistic director tells all across the arts that 'Dance United Yorkshire's pivotal role is to marry the professional contemporary dance and social justice worlds; to develop models of outstanding artistic practice which engage all members of the community. What is vital is that the company is artistically led and pursues excellence, challenging perceptions of who can produce exceptional dance and where it should be performed'
´We have developed a distinctive methodology,´ she says, ´modelled on professional contemporary dance training and the focus, discipline, strength, coordination and creativity that this develops in a person. We enable our participants to push themselves beyond the limits they put on themselves. Uniquely within the sector, our projects are full time – five days a week, six hours a day – and the activity demands commitment and endurance. Through dance we help people to develop their confidence, their physical and emotional health and wellbeing, and their ability to work with others. We enable participants to broaden their horizons, embrace ambition, and open themselves up to leading more productive lives. DUY also work with participants to ensure sustainable change and to put in place the next steps to achieving their goals, whether this is returning to school, pursuing further education or seeking employment.´
DUY work far beyond the minimum requirements of such companies sprung floor and in fact employ an integrated team to support participants throughout a course and offer all participants a mentoring service for a 12 month period on completion of the programme.
Helen further explains that ¨DUY run performance companies for people who want to continue their dance training after an initial project or who just want a way to meet regularly in a supportive environment. Performance Company members learn new choreographies and perform to audiences at venues and festivals across the country. We commission choreographers who can push our dancers artistically and technically, and who create new pieces for our repertory. We also produce high-quality films that give people insight into the enormous journeys that participants in our projects achieve. We show these alongside live performances and distribute them through television networks and festivals.
It was, in fact through some television coverage that made its way on to You Tube that all across the arts learned of this new challenge for our former colleague Romina Thornton. It is a challenge in which we know she will succeed, and we wish her well.
We also noticed a recent fb post from Romina which stated that ´Whilst our classes are on hold we still wanted to find a way to connect with our participants. Check out Dance United Yorkshire's video involving lots of our lovely dancers at
#ALLTOGETHERNOWDUY #TeamBradford #StayHomeSaveLives
That classes are on hold impacts rehearsals, of course and live performances but for evidence that creativity and esprit de corps still is functioning perfectly check out facebook. In a post called Matthew Bourne´s New Adventures we read about the Civil Blood project, inspired by #RomeoandJuliet, as a partnership between Dance United Yorkshire (in Bradford) and Studio 3 Arts (in Barking and Dagenham). You can join Resident Artist Paul Smethurst and Dance Artist Sam Archer in Barking and find out how they delivered this creative residency with a brilliant group of young people from Studio 3 Arts.
https://aata.dev/wp-content/uploads/2020/06/10659309_337892333085082_1414514831002312501_n1.jpg
374
412
Norman Warwick
https://aata.dev/wp-content/uploads/2020/04/newlogo.png
Norman Warwick
2020-06-25 07:36:10
2020-06-25 07:42:37
DANCE UNITED YORKSHIRE