(MAXI) PRIEST OF A BROAD CHURCH.
(MAXI) PRIEST OF A BROAD CHURCH.
By Norman Warwick
Most great artists have a desire to diversify, to explore and expand their craft. Whilst some feel restrained from wandering the sidetracks and detours because they feel safer on the path they have already established, Maxi Priest (left) , dubbed The King of Lovers Rock, became a pop and R&B star without ever losing his credibility in the eyes of the reggae purists who loved his delivery of that genre. he has followed his art between restrictive categorisations and celebrates music in all its glory.
Born in Lewisham, London, to Jamaican immigrants, Maxi Priest was exposed to reggae from a very young age, nourished on the sublime musicality of Dennis Brown, John Holt, Ken Boothe, and Gregory Isaacs.
As a teenager, Priest was a carpenter who crafted speaker boxes for local luminaries including Jah Shaka and Negus Negast, (right) before joining Saxon Studio International the pre-eminent British reggae sound system. Reggae sound systems are teams of DJs, toasters, singers and other performers. They're a huge part of the culture in Jamaica and also in England, where they proliferated in the nineteen seventies and eighties and Saxon is deemed to be the king of the English sound systems. Saxon Studio International is a reggae sound system from London, the first UK sound system to win an international competition. Saxon Studio International began operating in Lewisham, South London, in 1976.
Maxi´´ s own gift for singing and performance soon revealed itself, as he went from box builder to star of the show, transforming sound system culture along the way. He landed a deal with Virgin Records and Strollin´ On was his first chart hit in the UK in 1986. His first taste of international success came in 1988 with his majestic cover of Cat Stevens' Wild World, and in 1990 he went to the very top of the American charts with Close To You.
Priest. along with UB40 and Soul II Soul (which had their own sound systems) helped embed British reggae into the firmament during this period. In 1991, he shared a hit with Roberta Flack on Set The Night To Music and with Shabba Ranks on Housecall.
With 11 solo albums under his belt, the artist is showing no signs of slowing down as we turn the year into 2021. His solo album, It All Comes Back To Love, is in the running for the Grammy for Best Reggae Album, but the latest project for the 59-year-old Londoner is the politically-tinged United State Of Mind.
This is a collaboration with Procol Harum guitarist Robin Trower and renowned producer Livingstone Brown.
Songfacts, (a must read subscription press for all lovers of singer-songwriters) caught up with Maxi to discuss his eventful career, including his initial loathing for Wild World, and to find out how he's handling these uncertain times.
Reporter Jess Grant had plenty of questions for him.
Hi Maxi! Thank you so much for speaking with Songfacts today! How are you doing given the current circumstances? Are you managing to stay creative despite the virus?
´Most definitely!´ Maxi enthused. ´It does not matter what situation we face in life, my creativity, my vibes, will always flow. That's what I believe. That's just the way I was born. I'm just "that kid." Every day I wake up with a bright and positive mind with a great appreciation for life and the world. Growing up, though, there was a cultural struggle in a society that spent a lot of time making us feel unwelcome, even though we were born in England.´
That opened the opportunity for the Songfacts interviewer to invite the singer to discuss his early life in Lewisham and his involvement with Saxon Studio International. She wondered what kind of music Priest grew up listening to and what led to his participation with the reggae sound system scene in particular?
´I grew up with a wide variety of music, and an open mind. England is a massive melting pot of all genres of music and culture. My uncle, Sydney Elliott, was a well-known singer, and I grew up with nine brothers and sisters that had all different tastes in music, from The Jackson 5 to Motown to Stevie Wonder to reggae, from Burning Spear, Dennis Brown, Jon Holt, Bob Andy, Alton Ellis, to country and western, which my dad loved. Every weekend my dad would play Jim Reeves, Ace Cannon, but my groundation and source of musical and spiritual inspiration was gospel music.
This creative energy I spoke of earlier has been with me since I was a child wanting and needing to express itself. I found myself with this gift that I was able to explore. It consoled me when I was sad, made me happier when I was happy, a gift that I call my special friend, my outlet, to sing and rejoice. I got involved with Saxon because of all those things I just mentioned which we all had in common, the key being the love of music, as it brings us together.
Growing up, there was a cultural struggle in a society that spent a lot of time making us feel unwelcome, even though we were born in England. We were always told to go back home, which was very confusing as our own Caribbean people would say we were English. Many of us found ourselves in a void, but the music had the message, the teaching: "We are Africans," which is the base of sound system culture, the Rastaman Vibration.
Sound system was the glue to our camaraderie that gave us a sense of togetherness and belonging in a society of inequality and injustice. Sound system was the glue for the few places we could go to find like-minded people with the same struggles.
By 1988, Maxi had built a following in the UK but hadn't released any material in America. To introduce him there, Virgin Records had him record Wild World, a familiar song to Americans.
The Songfacts ´writer questioned Maxi about that ´stunning, radiant rendition´ and asked compelled him to want to cover this song and how he feels about it now,
´It's crazy because I didn't want to do the song,´ Maxi recalled. ´I didn't like it. All the way from England on the plane to Jamaica to record with Sly & Robbie, I didn't want to do it. My manager at the time, Earskine Thompson, brought the song to me. It wasn't until Sly & Robbie started to play the track, that I could see a vision and with their motivation the rest is history.
No man is an island. You have to have an open mind to learn from other people. You have to allow others to bring their experience and wisdom – to at least be heard. Take time to listen, look for the positives and put aside the negatives. So this experience with Wild World has taught me to keep an open mind.
Maybe I should just go around hating all the songs and they will become hits, who knows?´
The reporter moved along to Close To You, which topped the Billboard Hot 100 in 1990 and was also a gigantic global hit. Maxi was asked to tell the story behind this song and explain the creative process behind it, and how it must have felt to become one of the first reggae artists to have such sweeping international success.

Priest recalled, ´I was in my Jeep on my way to a session with Gary Benson and Winston Sellers. We were writing for the next album. It was a bright, sunny day, my sunroof was down, and I was just watching the road and watching people go by and then all of a sudden, I just started singing, ´I just wanna be close to you.´
When I got to the studio they were working on something else, and I came in with this vibe. I was just singing and Gary asked me, "Where did you get that from? Where did that come from? I like it!!!"
And immediately we began working and that day we finished the basis of the song and the next day we came up with the idea of adding a rap. At the time rap music was fresh and we penned a few lyrics and sewed up the rest of it. That was pretty much how it came together.

When I heard that we were so close to the top of the Billboard charts, there was a constant back-and-forth conversation all the way until we got the news that it hit. I remember the moment they called to say it was #1. I was in tears as I called my brothers and sisters reminiscing about our parents and my brother, Osburn, that we had lost, wishing they were around to share that news. I was just overwhelmed with joy.´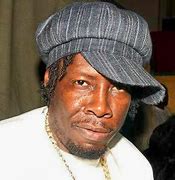 Asked about how, In 1991, he teamed up with Shabba Ranks (left) for the iconic Housecall, Priest again showed a clear memory of the event.
´This song is an extension of sound system culture. At that time I was one of few singers among many DJs. I was very much an influencer, always encouraging and motivating an energy to create vibes.
When Shabba was signed to Epic, his manager at the time, Specialist, came to me about doing a collaboration. I was a big fan of Shabba way before that. For me it was just a no-brainer. It was something I felt I had to do, a must. I was on Virgin, he was on Sony but there was a massive opportunity for us to bring sound system culture to another level, mainstream, especially with the remix by David Morales. This gave the song wings to fly, taking the combination of hip-hop along with reggae to create an international dancehall vibe. This song is a ground-breaker, a trendsetter, the birth of a new format that opened many doors for sound system culture. Many successful songs came after that using this same format.
Sly Dunbar and Handel Tucker made the track during a recording session but we didn't use it. The track came back around to me through this project. Myself, Mikey Bennett, and Brian Gold were given a day to write the song. We were in a Howard Johnson hotel banging our heads trying to find ideas for the track and bam… "HOUSECALL!" The next day we were in the studio with a full house of 30-40 people. It was a party, like we were in a dance, literally doing a sound system performance. There was a real hype energy on that track! As we delivered our vocals there were people on the other side of the screen going crazy. It was a sound system session inside a studio, one I will never forget.´
Songfacts´ interviewer wondered how working with Shaggy came about for the first time in 1996 on That Girl, which famously samples Booker T. & the MG's Green Onions,
´This actually wasn't the first time I worked with Shaggy (left) ,´ Maxi remembered. ´I took Shaggy on the road with me prior to this song being created. I met Shaggy through his manager, Robert Livingston, whom I spent a lot of years with driving all over London selling records out of the back of a car. I had gotten a break while in America preparing for a world tour when Robert stepped to me and said he had this DJ that he thought would work well with me on stage rapping, and introduced me to Shaggy. We toured together for some time before he got his break with the song Oh Carolina. So it was pretty much a no-brainer that we would do a song together, which was That Girl.
Songfacts steered Maxi back to more or less the present day and asked about how, In October 2019, he teamed up with Procol Harum guitarist Robin Trower (right) and acclaimed producer Livingstone Brown for ´the fantastic United State of Mind´. The reporter asked for any further information about this song and its lyrical content and commented on ´a certain melancholy about it that feels particularly relevant in these times.´
´It's mind-blowing to us to think that we wrote this song over a year ago,´ Priest admitted, ´and here we find ourselves in this unpredictable COVID time where this album United State of Mind lends itself to inspire and open minds. It's a godsend.

We went into the studio not knowing what would happen or how things would turn out. We came up with some chords, melodies, and lyrics, feeding from each other's expertise, creating a space of freedom where we could make mistakes and vibe. I believe this inspired the words "united state of mind" along with the fact that Livingstone wasn't sure if Robin and I would work together. This uncertainty sparked a vibration, inspiring the lyrical content of the title track, United State Of Mind.
It is a blessing that USM was released at this particular time where everything seems so uncertain and the need to come together is even more evident. What better time than now for a united state of mind in addressing some of the injustices occurring around the world like racism and the controversy of who's in or out in the presidency? I don't think we could have thought of a better inspiration to carry us through in the time we are living in.
Before all this happened we were wondering how we were going to present this album to the world as it was not a "typical" album for any of us. This was just music from the heart as a gift to the world.

Before COVID, I often wondered if people were even listening to music or just watching music. This COVID thing has made people reflect and also made people more compassionate toward each other. People are starting to listen and appreciate the art of music again! I think that COVID, as tragic and devastating as it has been, has also opened some doors for us.
USM is a journey! If you close your eyes and think of Martin Luther King, Kennedy, Marvin Gaye, Muhammad Ali, you will find similarities in the times, reminding us all that we are still fighting the fight and that with a "united state of mind" we can overcome.´

Songfacts then suggested that Are We Just People? gives off big Jimi Hendrix vibes with lyrics that include the lines
Angels we believe in
Like legends to behold
Golden days forever
But wishing won't make it so
Priest confessed to being very proud of this song, Are We Just People?
´It's now a part of the new Muhammad Ali docufilm, Ali's Comeback, that just came out. It's an honour and a pleasure to be in anything with Muhammad Ali (left). He is an icon! When the opportunity was presented I just knew I had to be involved with the film. "Are We Just People?" will be stamped in that history forever.
I'm glad that it gives you that feeling. That is the overall goal of this album – it touches all your emotions, all your sensitivities, all your thoughts, especially because of these uncertain times we are living in. This album lends itself to the current climate and it gives people a peace of mind. It makes you think, smile, happy, party, and chill, which is needed right now. To be placed with the great Jimi Hendrix in a musical way that's a compliment I'm sure we would take any day. Thank you! I consider Robin Trower to be in the same category with Jimi Hendrix. When I hear him play, he makes the hairs on my arms stand up and it gives me chills. His choice of chords and his connection between his heart, mind, soul, and guitar is truly a spiritual experience.´

The journalist told Maxi that another favourite in the Songfacts office is On Fire Like Zsa Zsa and asks if this is a reference to Zsa Zsa Gabor, or is there further meaning to this song?
Priest confirms her suspicions.
´Yes, it's a reference to Zsa Zsa Gabor. I remember we were in the studio trying to create a song about a seductive, provocative, and strong woman. Robin came up with the idea of Zsa Zsa Gabor and we just went for it! ´Who's a fire like Zsa Zsa,´ the progression, melodies, and the lyrical content just flowed.
Like all good journalists, the Songfacts reporter gave Maxi Priest the final word by asking him if there is a song he is particularly proud of that they hadn´t covered in today´s conversation?
Being given such an opportunity seemed to throw Maxi, however, as he laughingly protested ´I can't do that!´
´Each one of (my songs) is my baby. I have a spiritual, mental, and emotional connection to all my songs. I have so much respect for the blessings I have received from The Most High, and give thanks for the ability to create a song or even come up with an idea for a song. Right now, I'm so proud of the album It All Comes Back To Love because it all comes back to love. God is love. It starts with Him and it comes back to Him. The album It All Comes Back To Love was just nominated for the 2021 Grammy for Best Reggae Album. Thank you and congratulations to all the other nominees.´

Maxi concludes the interview by looking ahead, to where he hopes there isa brighter future and says ´I can't wait to get back on the road of touring. I need to share with the world this great material live and on stage with my band and you, the people. I don't want much, I just want a lot! I don't want much, I just want everything that comes with the beauty of living and to keep doing what I love.´
The prime source for this article was a piece written by Jess Grant and published in Songacts at https://www.songfacts.com
In our occasional re-postings Sidetracks And Detours are confident that we are not only sharing with our readers excellent articles written by experts but are also pointing to informed and informative sites readers will re-visit time and again. Of course, we feel sure our readers will also return to our daily not-for-profit knowing that we seek to provide core original material whilst sometimes spotlighting the best pieces from elsewhere, as we engage with genres and practitioners along all the sidetracks & detours we take.
Remember you can follow Maxi Priest on Twitter or head to maxipriest.com.
https://aata.dev/wp-content/uploads/2021/09/cover-1-1.jpg
719
989
Norman Warwick
https://aata.dev/wp-content/uploads/2020/04/newlogo.png
Norman Warwick
2021-09-27 08:20:22
2021-09-27 08:52:12
(MAXI) PRIEST OF A BROAD CHURCH.