MUSIC FROM HALF A CENTURY AGO.
MUSIC FROM HALF A CENTURY AGO.
by Norman Warwick
Time-Life Music's Singers & Songwriters series, which more or less chronicles the nineteen seventies singer/songwriter movement, the 24-month period 1970-1971 marked the real birth of that trend, with the popular emergence of such defining figures as James Taylor, Carole King, Carly Simon, John Denver, and Cat Stevens, all of whom had their first big hits in the style included here. The bad news, at least for a series wedded to the idea of using only big hit singles, is that the movement was just getting started, not yet dominating the AM airwaves the way it would in subsequent years. So, the compilers have had to look farther down the singles charts to pluck worthy selections that peaked outside the Top 40 such as the Grateful Dead's Uncle John's Band´ and Dave Mason's Only You Know And I Know. John Lennon's Jealous Guy was only available as an album track in 1971, though single versions reached the U.K. charts in 1985 and the U.S. charts in 1988. The compilers were increasingly forced to expand the already fuzzy stylistic limits of the series to include the likes of hard rockers going soft, such as Janis Joplin, and soul stars turned thoughtful, such as Marvin Gaye. And their selections were further complicated by the apparent unavailability of the work of some major figures, notably Joni Mitchell (whose composition "Woodstock" is included in a cover by Matthews' Southern Comfort), Neil Young, and Crosby, Stills, Nash & Young (though Stephen Stills' Love the One You're With, which features background vocals by David Crosby and Graham Nash, was included). Coupling restrictions probably also excluded the newly popular Carpenters, since their partners in lightweight commercial pop, Bread, (which also scored its first hit in 1970) are included. The overall result is an incomplete look at the beginnings of the singer/songwriter movement that nevertheless contains some of the key tracks that made it an important style in the 1970s.
There are, however, NO references to those two seminal albums I mentioned earlier. It was to be a few years until John Stewart´´´´ s Some Lonesome Picker and the Townes Van Zandt´´´ LP Delta Momma Blues, released on the independent Tomato label would become, the platform on which I built the record collection I last saw heading out to sea in the Boxing Day Floods of 2015. I was aware of John Stewart in 1971 but only really because The Monkees had enjoyed a huge hit with his Daydream Believer a couple of years earlier. Until then he had been on the backs roads of my mind only as a former singer and banjo player with The Kingston Trio.
Later, in the eighties and nineties, I was privileged to meet and interview and form a kind of friendship with Townes (right) but in 1971 I honestly don´t think I´d heard of him. Both these artists, and hundreds of others, were names I later collected avidly, but usually retrospectively. It staggers me to think of what my everyday listening was in 1971, and that the album Delta Momma Blues by Townes Van Zandt at the time never even bleeped on my radar.
Josh Jackson, in his recent article in the incredible Paste on line magazine reminded me that fifty years ago was an extraordinary time for music. There were a dozen albums from 1971 that her considered to masterpieces´ and among the finest releases from a dozen of the greatest music-makers in the modern era..´ ´These albums he wrote ´have stood up to the test of a half century of innovation´.
Josh still loves new music, but reckons he´d be hard-pressed to put on something from 2021 he could enjoy as much as these works from Marvin Gaye, Joni Mitchell or Sly & The Family Stone.
Indeed, 1971 was was such a great year for music that josh had too hard a time keeping the list down to 25, and so here are extended it to include the the 30 best albums of 1971´, as selected by the Paste music editors and writers.
I have selected from their list the titles that for whatever reason, most resonat with me.
Dolly Parton: Coat Of Many Colours
recommended by Geoffrey Himes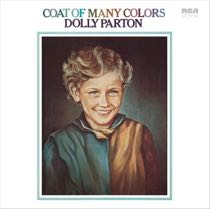 ´In 1971, country fans had to stop thinking of Dolly Parton as Porter Wagoner's high haired gifted sidekick and acknowledge her as a giant talent in her own right. and in October of the year came her came Coat of Many Colours album with two top-20 hits, including the title track, perhaps the best song Parton ever wrote. She wrote seven of the 10 songs, including such gems as the Carter Family-ish My Blue Tears, the heart-on-the-sleeve ballad She Never Met a Man (She Didn't Like) and the wild story of a mother and daughter competing for the same Travelin' Man´.
Ten years or so later when Colin Lever and I were playing in UK folk clubs we would hear a Dolly Parton sung at least once nearly every night.
Geoffrey Himes´ great recommendation of this album also sent me following his instructions to ´check out those Bobby Dyson bass lines´.
Elton John: Madman Across The Water
recommended by Lindsay Eanet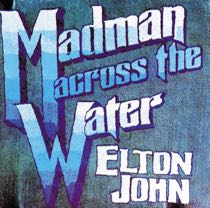 A year after Madman Across The Water was released, Elton John made Honky Château, which is considered one of his greatest works, has a stronger foothold in the canon, was better loved by critics and is ultimately probably the better album. Honky Cat, I Think I'm Going To Kill Myself and Rocket Man are classics, indeed, but there's something special about the Madman album. It's a wonderful display of the partnership between Elton John and songwriter Bernie Taupin, with Elton using his keys, his voice and his presence to make you care about the characters in Taupin's invariably compelling story-lines nd. There's the weirdness and sadness of Levon—a song full of quirky names and scenarios but a feeling of longing and familial dysfunction all too common, backed with that punch of a chorus. There's Tiny Dancer, which was and will always be great regardless of what sentimental movie scenes soundtrack it, and the powerhouse title track, of course. And even the deep cuts have their moments, most notably the mournful, mandolin-tinged Holiday Inn´.
Yes: Fragile
recommended by Saby Reyes-Kulkarni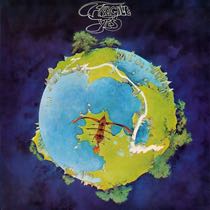 The night before I found this article at Paste on line I had sent an e mail to my friend Larry Yaskiel, who now lives here on Lanzarote and is honorary editor of the influential Lancelot quarterly magazine. In the sixties and seventies, however, Larry was a major player in the music industry. The e mail I sent was to alert Larry to the him to the fact that later that evening there was a tv documentary to be shown about Steve Marriott, not only an artist Larry worked with but also an artist of whom Larry was and is a huge fan. His response wound more tightly the warp and weft of parallel paths he and I travelled long before we met.
His reply was, ´Thanks, it was originally broadcast in 2009 and is part of a set of 4 DVDs on the British Invasion. I can never get too much of watching Steve Marriott!
By the way, I just read that Rick Wakeman won an honour in the Queen's Birthday List. which interested me because when I first joined A&M in 1969, their American A&R had already signed a group called the Strawbs, led by Dave Cousins. A year or so later A&M told me that they were not taking up the annual renewal contract with Yes because of disappointing record sales. The night before I'd seen Rick Wakeman debut with the group at the QE Hall and I called Jerry Moss and told him I believed Wakeman was due for stardom and the label should not drop him with the rest of the group. Which is why when he joined Yes in 1971 all his solo albums came out on A&M at the same time as Atlantic put him out on Yes albums. A&M LPs included the Six Wives Of Henry 8th and Journey To The Centre of the Earth among others´.
As for those almost parallel paths? Well, at round about that time I was playing in the UK folk clubs with Colin Lever in Lendanear, and would sometimes bump into The Strawbs. From later years I remember a guy called Brian Willoughby, an excellent singer-guitarist and sometime player with them, who is now married to Cathryn Craig, the American born singer-writer I came to know when she was working in the nineties with Gary Hall, the best British songwriter of his generation. Cathryn and Brian have recorded several albums together well received in top press titles like Country Music People, Maverick and Folk North West.
However, maybe I´m getting my sdietracks & detours mixed up with parallel lines, so let´s get back to that review of 1971 in 2021 by Paste. As recommended by Saby Reyes-Kulkarni the Yes album of fifty years ago would seem to belie its title of Fragile.
´It's funny that both the fans and the detractors of progressive rock both tend to view the genre as separate from the mainstream,´she musues. ´The fact is, there are numerous examples where complexity and instrumental chops have aligned with commercial appeal. And when we imagine the apotheosis of music that can be challenging and accessible in equal measure, the conversation has to include Fragile, the fourth album by English prog rock giants Yes. The first offering by the classic-era lineup of Jon Anderson, Chris Squire, Steve Howe, Bill Bruford and Rick Wakeman, Fragile captures all the elements coming together for the band in a way that would cement the foundation for countless others to follow. All five musicians sound simultaneously muscular and limber as they weave sixties pop stylings, driving rock, traditional English folk, classical and even a touch of Broadway into a vibrant blend, each player appearing to revel in showing off. Squire, for one, singlehandedly re-defines the role of the bass in a pop context, pushing the envelope on par with the likes of Paul McCartney, Larry Graham, Jr. and Jaco Pastorius. That said, no one in the band loses sight of core song-writing principles and, in fact, Fragile showcases such seamless execution that it's easy to forget just how ground-breaking was the sound of Yes in 1971. Anderson's vocal melodies scrape the upper reaches of the stratosphere, while the band as a whole aims to push rock music to sublime new heights with breath-taking crescendos like Heart Of The Sunrise. Listening back today, it's no wonder that Fragile claimed a permanent place for progressive rock in popular music´.
The Beach Boys: Surf's Up
`In 1971´, says paste team writer Katie Campbell, ´The Beach Boys' released Surf's Up, and despite the tongue-in-cheek title (spoiler: The Beach Boys enjoyed surfing about as much as Brian looks like he does in the "Brian's back!"-themed SNL sketch where Dan Aykroyd and John Belushi physically force him into the ocean), it was the darkest album the band would ever record´.
At first read that didn´t sound musch like an opening paragraph to a positive review. However, Katie soon told us what she really thought.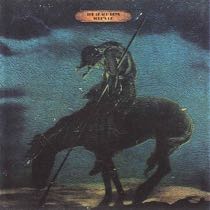 ´The album cover (right) depicts a nod to End Of The Trail, a sculpture featuring a broken-down Native American man who, after coming to a sudden halt, is about to plummet over an unseen precipice. Given Brian's all-consuming nervous breakdown in the next two years preceding the album´s release, the imagery is all too portentous. Straight from the discordant chords that open the album on Don't Go Near The Water, the album is miles from Surfin' Safari.. Carl's alien and ethereal Feel Flows finally connected The Beach Boys to the counter-culture more than the album's Kent State shooting protest jam Student Demonstration Time ever could, and the organ-laden A Day In The Life Of A Tree" and the haunting Til I Die may just be Brian's last great compositions. But the real standout is the album's title track, a leftover from ´the Smileproject. Surf's Up is innovative, enigmatic and sublime evidence of the woulda/coulda/shoulda run for their money The Beach Boys almost gave the Beatles in 1967´.
John Lennon: Imagine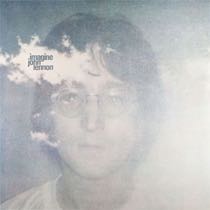 ´Perhaps atoning for sins committed in his heavy-handed salvation work on The Beatles' Let It Be recordings, co-producer Phil Spector brings here a simplicity of instrumentation to Lennon's brilliantly written tunes´, Tim Basham says in nominating Lennon for a place among the best of 1971
¨Even today, the album retains its freshness (except maybe for that annoying sax solo on It's So Hard and I don't care if it is King Curtis). Compared to the soaring production of Simon and Garfunkel's inspirational Bridge Over Troubled Water a year earlier, the title track relies on the profundity of Lennon's words with a fitting, uncomplicated arrangement of piano, bass and drums and just a dusting of strings. And then there's Lennon's formidable vocals. While he moves us with his sincerity on Imagine he tongue-lashes his way through Gimme Some Truth, immediately starting with an obvious impatience and disgust at the incompetence of our political leaders. Later, in the same manner, he unabashedly burns his ex-song-writing partner Paul McCartney in How Do You Sleep? With every song a gem, this is John Lennon (left) at his multi-layered best. ´
Genesis: Nursery Cryme
recommended by Ryan Reed.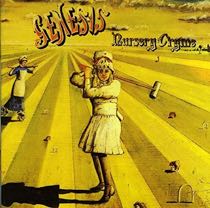 This title always reminds of a solo performance poet of the same era called Tony Webb, who was ahead of his time in taking performance poetry into the folk clubs. Nursery Chrymes was what he called his work, and its only now I make that connection to this album. Tony these days plays and records with ged Morgan as The Nearly Dead Poets, obviously still twisting titles in an entertaining way.
´Genesis flirted with—and arguably reached—greatness´, suggests Ryan Reed, on their underrated second LP, Trespass, driven by a charismatic frontman (Peter Gabriel) and a folky 12-string elegance. They just needed some home-run hitters for that next leap into full-blown prog. Enter drummer Phil Collins and guitarist Steve Hackett, who solidified the classic quintet line-up with their blend of flash and sensitivity. Nursery Cryme is woefully under-produced compared to their subsequent classics throughout the seventies, but the compositions unlocked new realms of imagination, from the gothic Victorian madness of opening epic The Musical Box to the symphonic splendour of closer The Fountain of Salmacis.
Jethro Tull: Aqualung
recommended by Saby Reyes-Kulkarni
I can never bring to mind Jethro Tull without bringing back memories of my late mate Dave Espin. We shared a passion for all things Incredible String Band, and I shared his respect, if not his passion, for he likes even of Al Stewart and that bloody cat ! dave was actually a serious fan and fount of all knowledge on Jethro Tull, a band I, secretly, also liked but pretended not to as he lent me more and more of their music over the years to try to convince me.
According Saby Reyes-Kulkarni, as she sneaks in another nomination to this Paste list, ´until Jethro Tull formed in the sixties, it's doubtful that anyone could have imagined the flute making an aggressive sound. However, Aqualung, the band's fourth album and the best-selling of its long career, utilized the instrument's fluttery quality as a vehicle for frontman/flautist Ian Anderson's anger and intellectual acuity. Prior to this point, the English outfit had established itself as one of the faces of the then-burgeoning progressive rock movement, setting itself apart with a sound that was burlier and more blues-centered than its peers. With Aqualung, though, Anderson, long-time guitarist Martin Barre and their cohorts beefed up their style even further, letting the psychedelic elements recede somewhat in favour of a proto-metal approach that put them in the same stylistic ballpark as Deep Purple and Led Zeppelin. Even though the album features several softer, more intricate sections (the three-song stretch of Cheap Day Return, Mother Goose and Wond'ring Aloud), two of its most iconic guitar riffs (My God and the title track) could easily have tickled Beavis and Butt-head's fancy two decades years later. A scathing indictment on organized religion, Aqualung paints an almost Dickensian picture of English life that's as compelling—and timeless—as it is dreary. That is a similar vocabulary to that employed by my old pal Espin whenever he was trying to force me to concede my liking for them. In despair he´d lend me something else by jethro Tull and I would take it home, enjoy the music, put it on a cassette and listen to it more than often over the next fifty years.
T. Rex, Electric Warrior
reviewed by Charlie Duerr
Charlie Duerr probably knows a lot more about music than I do, and he certainly has a way of writing about him. He nearly lost me in this review, though, with what at first semed a pop at one of my very favourite groups of the era, who also became the my portal, via Nesmith, to American
´T.Rex's sixth record,´ opined Charlie, ´would be worth talking about even if it was a collection of bad Monkees covers´.
I thought he was saying that The Monkees recorded bad covers of writers like Neil Diamond and John Stewart, when in fact they turned I´m A Believer, and Little Bit Me, Little Bit You into pop classics and (for good or bad) helped Daydream Believer become a song of the football terraces. I nearly gave up the writer there and then, but decied to offer the benfit of the dobut that what was bad covers of the Monkees´rather than bad covers by The Monkees. Hmmm.
I´m pleased I continued reading as Charlie then wrote of ´the sheer awesomeness of its cover art´, saying that ´íf that doesn't make you want to play the electric guitar, there is something wrong with you. Fortunately, Marc Bolan brought the tunes to back it up. Bang A Gong and Jeepster are the hits, and great ones at that, but spaced-out acoustic numbers like Cosmic Dancer and Planet Queen and the fuzzy blues riffs of Lean Woman Blues give the album its depth and diversity. Add in lyrics about flying saucers, girls and cars, and glam rock has never sounded so weird and wonderful´.
Miles Davis: Live-Evil
recommended by Robert Ham
In the same way as Jethro Tull will always remind me of an old friend (Dave Espin) so any mention of Miles Davis will always bring to mind Steve Bewick, still the presenter of the weekly Hot Biscuits jazz programme at www.fc-radio.co.uk who also co presented a weekly all across the arts programme with me for five years on Crescent Community Radio. Steve is huge fan of Miles, and when he holidayed over here on lanzarote with us a couple of years back Steve even drew some of hos Sketches of Spain.
According to the man himself, Miles Davis intended Live/Evil to be a kind of spiritual sequel to his ground-breaking Bitches Brew´, says paste journo Robert Ham, ´but while they share some of the same sonic DNA and personnel, the feeling of this album is somehow darker and more menacing—and, at times, soulful and uplifting. The double LP combines studio work featuring Brazilian composer Hermeto Pascoal with some live sessions captured in Washington DC in 1970. With Teo Macero's sure editing hands, the two elements blend together seamlessly, hiding yet emphasizing the threads connecting Davis' interest in hard-charging funk, freeform expression and Latin groove. Everyone involved responds to the call with a wild-eyed joy or sweaty fury, but listen closely for saxophonist Gary Bartz projecting his solos to a far off planet and guitarist John McLaughlin's unbound assault. They help pull something deep and emotionally charged out of Davis throughout this blistering, beautiful album´.
David Bowie: Hunky Dory
recommended by Mark Rozeman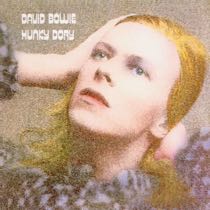 Hunky Dory remains Bowie's most consistently enjoyable album.
So says Mark Rozeman, who says in nominating the album for the Paste list that ´the opening track and lead-off single, Changes, was reportedly written as a parody of nightclub songs. Considering the chameleon-like nature Bowie's career would take, hoping from one musical persona and one genre to the next, lines like ´Changes are taking the pace I'm going through´ make the song feel less like a pop single and more like an artistic manifesto. Elsewhere, his penchant for sweeping, cabaret-esque theatricality has never been more apparent than on the surreal song, Life On Mars. Beginning with Bowie wailing over a lonely piano, the track quickly builds in intensity, adding a soaring string section that gives the track its Broadway-worthy punctuation. Written in honour of The Velvet Underground and Lou Reed, Queen Bitch introduced the kind of thrashy Mick Ronson guitar riff that helped characterize some of Bowie's later glam-rock numbers. Clocking in at just over three minutes, the song stands as perhaps the most infectiously catchy song in an album filled with them´.
Harry Nilsson: Nilsson Schmilsson
recommended by Windham Wyeth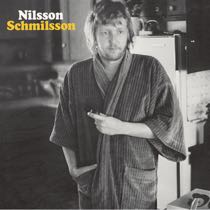 At a 1968 press conference announcing the formation of Apple Corps., The Beatles were asked about their favourite American artist and group. The Fab Four answered Nilsson to both questions. Harry Nilsson may have been a one-man operation, but it's easy to mistake his perfectly harmonized, multi-tracked vocals for a whole group of talented singers. By 1970, Nilsson had already recorded what would become his most famous songs (One and Everybody's Talkin'), but his best album would come a year later with Nilsson Schmilsson´.
´On Early in the Morning´, says Wyeth, ´the singer shows off his skills as a true melodist, while Jump Into The Fire is a blistering rock 'n' roll tune. Nilsson's cover of Badfinger's ballad Without You serves as the most heartbreakingly beautiful moment on the record for which he took home the Grammy for Best Male Pop Vocal. But count on Nilsson to provide a light-hearted counterpoint to melancholy with one of the record's most memorable moments, Coconut´.
And with that final word Wyndham Wyeth sent me to remind myself of what a gloriously infectious song that is.
Carole King: Tapestry
recommended by Tom Junod.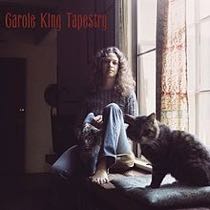 Tapestry (left) is described by Tom Junod as ´nothing less than the sound of a generation growing up´.
It was certainly a part of my own growing up, too, albeit that I am six yesrs or so older then Mr. Junod. My girl-friend of the time lost her father in 1971 and was obviously devastated. As I struggled to find any or all of the right words to console her she received a condolence card from a girl who was a mutual friend of ours. The girl had simply written inside the card two verses of You´ve Got A Friend as a remnnder that she would be there whenever my girl friend needed her. Until then it had never dawned on me that songs had such a power of healing.
Tom Junod was thirteen the first time he heard It's Too Late, off that same Tapestry album.
´It shook me´, he said ´because it was one of the first pop songs I can remember about love dying, divorce, etc. Sure, there were lots of songs about young love not prevailing —Breaking Up Is Hard To Do, that kind of thing. But Carole King sang about adult love not prevailing —about heartbreak and compromise being permanent features of the grownup landscape. Tapestry has always been the ultimate chick album. But more than that, it was a mature album, and the world it described was both as exotic as Tahiti, and as familiar as my parents' bedroom, down the hall.
The Rolling Stones: Sticky Fingers
recommended by Max Blau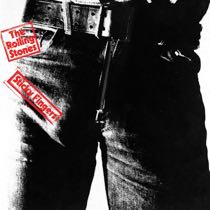 Back in 2012, Paste on-line journalists, who love a list placed seven tracks off Sticky Fingers on their compilation of 50 best Rolling Stones songs.
´One of The Rolling Stones' best LPs, Sticky Fingers was the first release on the band's own Rolling Stones Records and the first full album contribution from guitarist Mick Taylor´, Max Blau elaborates´.
´Recorded at Muscle Shoals Sound Studio, Brown Sugar continued Mick Jagger's newfound penchant for writing controversial lyrics, touching on issues of interracial sex, slavery and heroin use. On Sway, Jagger played rhythm guitar, while Mick Taylor took the impressive solos on his shoulder´.
Guest players like Gram Parsons and Jim Dickinson would make the album a sminal release for me, not leas because of the track Wild Horses which has become one of the most frequently covered songs in rock 'n' roll history.
About the rest of the album Max says that Can't You Hear Me Knocking starts off with classic Stones' memorable riffs, hooks, fills and choruses—until halfway through where the band departs into one of their most dexterous instrumental displays, slowly building up into a triumphant guitar-and-sax-led frenzy before ending on an abrupt high note. Jagger and Richards teamed up on Bitch, creating an electric opening track for the album's second side that nearly stands up to the album opener Brown Sugar—sans the racy lyricism. Dead Flowers sees the group brilliantly succeeding with a stab at making country music. The album comes to a close with Moonlight Mile, a lushly arranged ballad that lasts for roughly six minutes, offering listeners a chance to reflect on the tyranny of distance and madness on the road.
Joni Mitchell: Blue
recommended by Geoffrey Himes.
Any sidetracks & detours reader who has somehow not yet heard this album need look no further than the second line of our sub-heading above. Mr. Himes is a writer in whom I have great faith that whatever he writes will be worth reading and what he writes about will certainly be worth listning to. Most of you will have notices a handful of articles we have run about Joni and her current efforst in managing her own legacy, and of course in celbration of this album´s fiftieth birthday, and you will find several relavant pieces saved in our easy to navigate music archives of 250 features.
So what does Mr. Himes have to say?
´It's no coincidence that the title of Mitchell's fourth album echoes the title of Miles Davis' Kind of Blue, for the singer-songwriter similarly uses modal minimalism and augmented chords to lend a translucent glow to romantic melancholy. Written in the wake of her break-up with long-time lover Graham Nash, these songs have such sturdy melodies and stories that they can afford to be stripped down and stripped bare in the studio, often to nothing more than Mitchell's soprano and acoustic guitar, dulcimer or piano. The results include Carey, her catchiest tune since Both Sides Now and the decade's best new Christmas song The Rive´.
Marvin Gaye: What's Going On
recommended by Josh Jackson
The collator of this latest list from Paste on-line chips in now to say: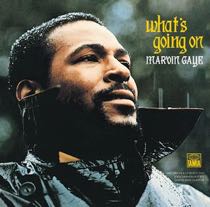 If Marvin Gaye (right) had been a better athlete—or less obstinate—we might not have gotten one of the greatest albums of all time. In 1970, after the death of his musical partner Tammi Terrell, the Motown singer tried out for the Detroit Lions. When he returned to music, it was on his own terms. What's Going On was an epic response to his brother Frankie's letters from Vietnam—politically charged and musically ambitious, a soul album with jazz time signatures and classical instrumentation. The album's posture was one of lament for the way things were rather than an angry protest, making the message both clear and difficult to tune out. It was such a departure from Gaye's radio-friendly pop that his brother-in-law Berry Gordy Jr. initially refused to release it on Motown Records. Gaye had produced the album himself with backing from the Funk Brothers, and presented it as a complete nine-song suite. It was a singular vision and one that hasn't lost any of its power over time´.
It certainly was an album that I, too, really enjoyed: The title track has stayed with me, of course, but I´d like to know more about those jazz-time signatures (our jazz correspondent, Mr Bewick?) and classical instrumentation (our classical music contributor,Graham Marshall?)
If and when we receive more in-depth explanation of such terminology and how it is made manifest on the album, we promise to share it with you.
The prime source for this article was a piece written by Josh Jackson for in Paste on-line magazine
In our occasional re-postings Sidetracks And Detours are confident that we are not only sharing with our readers excellent articles written by experts but are also pointing to informed and informative sites readers will re-visit time and again. Of course, we feel sure our readers will also return to our daily not-for-profit blog knowing that we seek to provide core original material whilst sometimes spotlighting the best pieces from elsewhere, as we engage with genres and practitioners along all the sidetracks & detours we take
https://aata.dev/wp-content/uploads/2021/09/cover-9.jpg
180
179
Norman Warwick
https://aata.dev/wp-content/uploads/2020/04/newlogo.png
Norman Warwick
2021-09-16 08:44:22
2021-09-16 08:48:34
MUSIC FROM HALF A CENTURY AGO.