GORDON LIGHTFOOT a career to celebrate
GORDON LIGHTFOOT a career to celebrate
by Norman Warwick
Gordon Lightfoot (left) was born on November 17, 1938 in Orillia, Ontario, Canada. His parents recognized and encouraged his interest in music; his first appearance at Massey Hall in Toronto, now a revered standard in his tour schedule, was just before he turned 13, as the winner of a competition for boys with unchanged voices.
After a background in barbershop quartets, and as a member of a duo, Lightfoot struck out on his own in the early 60s. He had written perhaps 75 songs, when he was caught up in the country music scene and folk revival of the time; Bob Dylan's music and a song by Merle Travis, Dark As A Dungeon, combined with his sensitivity, inventiveness and beautiful voice, resulted in his unique songwriting and singing style. In less than two years, between late '61 and some time in 1963, his sound and his life changed forever.
We began to hear his music in the UK in around 1964, by which time he was performing on the Toronto folk scene; Fellow Canadians Ian and Sylvia chose two of his songs for their second album, For Lovin' Me and Early Morning Rain which became the title track. That album by Ian and Sylvia Tyson (right) not only contained those two Lightfoot covers, but also included Steve Gillette's Darcy Farrow, which Lightfoot performed live early in his career, and Ian Tyson's Red Velvet which Lightfoot himself would record decades later.
You know we love a few sidetracks and detours here at this daily blog, but such routes were indeed circuitous through the contemporary folk music being popularised in Canada at the time.
A Vanguard boxed set of such material collated and made available around that time demonstrated this, including as it did, Ian Tyson's classic Four Strong Winds, which everyone was singing at that time, and, As an interesting aside, the Ian & Sylvia album Northern Journey contained several of their most well-known songs, such Nova Scotia Farewell (aka, Farewell To Nova Scotia), a song that Ian Tyson taught to Lightfoot, and which Lightfoot regularly performed in concert through until the nineteen nineties. Anyone hearing those live performances would have recognised Tyson´s style and influence even as Lightwood still managed a rendition that was very much his own.,
It was Ian Tyson who introduced Lightfoot to Albert Grossman, their manager and also the manager of Peter, Paul and Mary, Gibson & Camp (Bob Gibson and Hamilton Camp), and Bob Dylan.
Peter, Paul and Mary, (left) enjoyed a major success, of course, with Puff The Magic Dragon. recorded the same two Lightfoot songs as Ian and Sylvia and made them minor hits in the USA and the songs sit neatly on The Very Best Of album they released, alongside other classic recordings including Don't Think Twice, Blowing In The Wind, Leaving On A Jet Plane, and Noel Paul Stookey's Wedding Song (There is Love), often thought to be by Lightfoot.
Marty Robbins recorded Lightfoot's Ribbon Of Darkness, as he himself admitted in Gordon Lightfoot's style, and took it to the top of the Billboard Country charts and here the Lightfoot composition also resides on Marty's Sixteen Greatest Hits collection alongside stuff such as El Paso, a classic ´cowboy´ track.
Albert Grossman signed Lightfoot and under that arrangement he recorded five albums for United Artists, four studio albums and one live album – the only live album until the 2012 release of All Live.
The five albums Lightfoot recorded for United Artists were Lightfoot, The Way I Feel, Did She Mention My Name, Back Here On Earth, and Sunday Concert (live) and are a must for any fan's collection. Not all of these albums are available individually, but you can get all five in various ways. The popular United Artists Collection includes the four studio albums in one 2 CD set; one of several CDs will give you the complete Sunday Concert album, including the wonderful CD from Bear Family.
When that UA contract came to an end Gordon Lightwood signed with Warner / Reprise, separating at the same time from his manager, Lloyd Grossman and formed his own management company which operates to this day.
Over a period of 18 years from 1970 Lightfoot another fourteen original albums that included If You Could Read My Mind, Don Quixote, and Sundown which included what was a successful single of the same name. He also re-packaged a couple of albums worth of Greatest Hits, too.
However, Lightfoot most recent studio album was released a while ago now, in 2004 on the Linus label. Harmony included two live cuts from a concert series of a couple of years earlier as well as nine new studio recordings actually made in 2002 and the release was then delayed for two years by his almost fatal illness. He managed to complete the album, however, even whilst recuperating, and recovering from his close shave with death. During this period of sever ill health a new album called All Live (really?) was released.
During his early career when Gordon was fairly extensively touring the USA and Canada he enjoyed chart success only in Canada. Then a dj in the States, obviously one with a great taste in music, gave extensive air time to If You Could Read My Mind.
The song became the singer´s breakthrough into the Billboard singles charts, reaching number 5 and eventually becoming one of the most covered songs in popular music history. It somehow lent itself to all sorts of musical genres including country, folk, bluegrass, pop,… and even disco. In fact, in 1998, there was even a dance-version release by a disco-diva trio.
Perhaps having noted his songs´ ´versatility´ Lightfoot himself extended his own range, evolving his country/folk sound to accommodate folk/rock, pop and other adult contemporary music styles. He seemed able to move easily from one genre to another and back again whilst still performing his classics from the sixties. such as Canadian Railroad Trilogy and The Wreck Of The Edmund Fitzgerald, a song that was always high on Pete Benbow´s (right) set list in the UK folk clubs of the seventies and eighties. Lightfoot´s music of the eighties, though, actually became harder-edged before he returned to his acoustic roots in the nineties, recording a couple albums that echoed the softer tones of his early albums.
Those who have covered songs written by Gordon Lightfoot include a litany of the great and good among musicians, such as Elvis, Bob Dylan, George Hamilton IV, Olivia Newton John, Barbra Steisand, bluegrass player Tony Rice (check our archives for a feature on him), Nanci Griffith and Sarah McClachlan (left). Not only has he been recognised in this way by his peers but he has also received five Grammy nominations and their Canadian equivalent, Juno awards. He has been inducted into the Canadian Music Hall Of Fame in 1986, sixteen years after being awarded the Governor General´s Award, the country´s highest official honour. He is also in the US based Songwriters´ Hall Of Fame.
Discussion about Gordon Lightfoot invariable centres on the always beautiful inventive music invariably performed with perfection in concert. In mentioning this, most of us pay tribute not only to Gordon but the consistently fine backing-bands he collects. These discussions will always have someone referring to Lightfoot´s lyrics and how, through hi9s songs, we notice almost for the first time, what he sees and hears and feels. Whether his song is of love, or lost-love or a historical ballad of the kind so few contemporary musicians seem able to write, or even a particularly personal song it leaves a lasting and often constantly growing impression on listeners, rewarding their repeated explorations.
When Rhino Records, who so often remind us of what we are in danger of forgetting or overlooking. released a four cd box set called Gordon Lightfoot Songbook, it served as a long overdue tribute to one of the great song-writers and only three years later the same label put out an album called Gordon Lightfoot; Complete Greatest Hits.
Even as a stand-alone album, this serves as a wonderful collection of the artist´s hits, and four biggest of these hits are brought together in one place for the first time. As always with Rhino, the re-mastering and re-packaging are delivered with a loving touch. The album very quickly went Gold in Canada.
A live concert, recorded in Reno Nevada in April 2000 was broadcast as a one hour special on CBC, and a Public Broadcasting Services special was aired on many PBS outlets across the United States.
It says much of the man that Lightfoot´s legacy is thankfully still being written. There are still recording stars dipping into his song-catalogue and there are still devoted folkies like Pete Benbow in this world performing in UK folk clubs and perpetuating Lightfoot´s legacy for him. Pete´s career and Lightfoot´s must have occurred within the same time zone, I think. Lightfoot´s career has spanned nearly half a century and it is certainly since I first heard Pete giving his own ghostly rendition of The Wreck of The Edmund Fitzgerald. Then, when Pete released Friends, an album of his own songs, earlier this year he spoke about briefly meeting Lightfoot and how a Lightfoot album signed by the singer is now his most prized possession.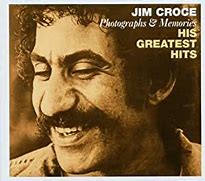 Lightfoot has written hundreds of songs, and has recorded around 200 of them. Artists of the stature of Dan Fogelberg, Jimmy Buffett, Jim Croce (comparable in style to Lightfoot and also regularly covered in gigs by Pete Benbow ) and Bob Dylan calls Lightfoot ´one of my favourite songwriters´.
Visit Gordon Lightfoot´s web site to learn much more about him and other writers, hear his music, watch videos of him and read articles about him. This is an extensive, compressive library and whether ´official´ or not the biographical notes and the interview byValerie Magee add a great deal of insight.
Meanwhile, allow me to slip back into my reverie. I can hear Pete Benbow, singing on a hot and humid night in The King´s Head in Heywood, Lancashire about Early Morning Rain and how ´out on Runway number nine, big 707 is set to fly.´ He would then loudly and proudly remind us as he left the floor that he had just sung a song written by ´the great Gordon Lightfoot´.
https://aata.dev/wp-content/uploads/2021/08/cover-8.jpg
182
182
Norman Warwick
https://aata.dev/wp-content/uploads/2020/04/newlogo.png
Norman Warwick
2021-08-16 08:22:05
2021-08-16 08:22:06
GORDON LIGHTFOOT a career to celebrate