SONGS FOR REAL WOMEN
by Norman Warwick
Erata, the music of epic poetry, shown in the painting above, is a good friend of mine, but my woman, she done me wrong.
There are, of course, millions of girls I have fallen in love with, though nine hundred and ninety nine thousand, nine hundred and ninety nine of them were known to me only because of their name being employed in a fictitious song. Some girls have seemed calm and tranquil and that is certainly how I envisaged the Juliette sung of by The Four Pennies, but I think that like the group who sang about her, I was far too casual to handle a girl who always had me asking ´what am I supposed to do with a girl like Jesamine?´ In my nineteen sixties daydreams in downtown Rochdale I always walked home from school with Carrie Ann, even carrying her satchel for her, at least until The Hollies forced me to proclaim my love, instead. for Jennifer Eccles. It was mind-bending to be in love with Pamela (Pamela) at the same time.
The times they hadn´t yet a-changed into modern day thinking about gender, (despite the likes of Lola) so I never fell in love with Johnny Cash or his Boy Named Sue although I admit to being confused by My Girl Bill a 1974 hit song written and recorded by Jim Stafford. It was the third of four U.S. Top 40 singles from his eponymous debut album. The lyrics in the verses are spoken, rather than sung, are about a man named William/Bill and his friend, the narrator of the song. I actually sometimes used this in my creative writing classes to illustrate to my students why floating pronouns are to be avoided and the precise placement of a comma is so important.
The sexiest girl, I always thought, were The Likes Of Louise, but as was well known to Chip Taylor all well known to Chip Taylor,such ladies were invariably a Wild Thing who only ever caused trouble. Big Legged Ida was like that. She was Iintroduced to me by Bill Morrissey as, in his words, ´trouble coming with a round-backed mandolin.´ He also introduced me to the hookers down on Water Street, where I first met Handsome Molly, and I thought she and I might settle down, but she left, ´married for money and never looked back.´
So let´s see if real women offer better value as a muse than do the Summer Child of John Stewart or The Heartbreaker of Hall and Oates. Chris Wall might have liked his women ´a tad on the trashy side´ but I think we should look for somebody more wholesome.
It's fair to say that the vast majority of pop songs written by men are not about ´the woman,´ or even ´a woman´ but are, rather, love songs, lust songs, breakup songs, makeup songs—it's par for the course.
But in certain cases the songs aren't about some abstract girlfriend, they're about a real girl, someone the songwriter knew, or loved, or wished he had. And there it is, for all the world to hear about, getting heavy airplay and climbing the charts: A famous person's love, or lust, or loathing, for someone else. And if this girl in the tune wasn't famous beforehand—presto, she is now.
If you ever knew pretty, pretty, pretty, pretty Peggy Sue you might be aware that she started out as Cindy Lou, which might have been a better title for the Dr. Seuss audience. However at the time Buddy Holly was writing it, his drummer Jerry Allison was actually romancing Peggy Sue Gerron. Re-naming a bound-to-be hit single to help out his drummer seemed the honourable thing for Buddy to do. And it worked. Jerry and Peggy Sue did indeed get married, and the song climbed to number three in the charts. That led to another Holly song (that failed to chart !). about how Peggy Sue Got Married,
Donna was another of the in-crowd girls from that era and Richie Valens wrote and sang about her when she was his high-school sweet-heart. Valens was only seventeen when he died in that place crash with Buddy and The Big Bopper on the day the music died. Writing a song to your high school sweetheart is a bit cheesy in the grand scheme of song-writing, but at seventeen years old. I guess we can forgive him, especially as the song went to number 2 in the charts in 1958, and had the wonderful La Bamba on the B side.
Had Heloísa Eneida Menezes Paes Pinto not looked quite so alluring strolling around the beaches of Rio de Janeiro, young men around world might have been deprived of one of the great teenage-dreams and elevator-music would have been missing one of its classic tracks. A pretty slinky jam in its day, The Girl From Ipanema has been overplayed and badly covered to near-death. The version worth listening to is the Astrud Gilberto/Joao Gilberto/Stan Getz recording which reached number five in the Billboard charts and that won the Grammy for Record of the Year in 1965. For Heloisa, being the song's star launched a career as a model and businesswoman. She appeared in Brazilian Playboyin 1987, in her mid-40s, and again in 2003, aged 59, with her naked daughter. That's confidence.
Stephen Stills (left) wrote his multi-part ode to Judy Collins when their breakup was imminent. She'd fallen in love with Stacy Keach, with whom she was starring in Peer Gynt at the New York Shakespeare Festival. Stephen´s group, Crosby, Stills, and Nash, was actually formed for the purpose of recording Stills´ song, Suite: Judy Blue Eyes, which reached the US top twenty in 1969. The group, with and without Neil Young, went on to make several albums and achieve hits with Woodstock, Ohio, Southern Cross, and Wasted On The Way.
I´m not sure that my own song–writing partner ever wrote a song, which could have been called Elegant Elaine, for his lovely wife, but perhaps he thought he could never compete in the kind of lyrics for ladies written by his musical hero Cat Stevens.
Patti D'Arbanville was a model and a member of Andy Warhol's Factory scene, having acted in the Warhol-produced Flesh at the age of 16. This is one of two Cat Stevens songs associated with D'Arbanville, so he must have been truly smitten. The first song was Wild World, which itself is a bit of a downer, being basically a goodbye to a lover who's heading out on her own. The other is Lady D'Arbanville, a pretty morose song in which Stevens sings to D'Arbanville as if she's dead. Still, two hit singles from one girl suggest Llife wasn´t all bad.
For reasons that aren´t clear, but were peculiar to the era of the nineteen seventies, Elton John asked his lyricist Bernie Taupin to write a tribute to his friend Billie Jean King; Taupin is said to have complained that he couldn´t serve up a song about tennis but nevertheless agreed to try. King was a member of the Philadelphia Freedom, a World Team Tennis squad, and Taupin managed to write something based on the team's name. It's not about the woman or her tennis and, its not about Philadelphia, but it was called Philadelphia Freedom and was catchy enough to hit the top of the charts and become an alternate theme song to the impending American bicentennial.
Its bad enough for any teenage boy seeing another teenage boy waltzing off with some beautiful up-town girl but it somehow feels worse if, like Billy Joel, the lucky beau could never be accused of being a handsome man. That such a guy could then write a celebratory Uptown Girl song, make a sexy, flashy video of it, see the single reach the top ten on both sides of the Atlantic then marry the girl might somehow turn a pang of jealousy into despair. The truth is slightly different. Joel started writing the song while he was dating a 19-year-old Australian model named Elle MacPherson. After that relationship ended, Joel took up with Christie Brinkley. The song as finished was about Christie. So, as https://www.neatorama.com suggest, it's not the story of a shlubby rock star scoring a supermodel, it's the story of a shlubby rock star scoring two supermodels.
Pop stars long before the invention of rock n roll, of course, were just as desperate to impress women with their music. Ludwig Van Beethoven composed, (which might have sounded far more impressive to prospective girlfriends than simply ´wrote´) Fur Elise but as far as historians can tell, Beethoven didn't even know an Elise. Instead, the song was originally titled Bagatelle In A Minor based on some handwritten notation a Beethoven researcher claimed to have seen on a now-lost copy of the sheet music. Further complicating things, Beethoven had such hideous hand-writing that some scholars speculate the song was actually written "for Therese," as in Therese Malfatti, one of several women who turned down a marriage proposal from the notoriously lovesick maestro.
That actually places me in some good company, as a University lecturer returned my first ever scholarly essay to me, with his own words scrawled on the bottom.
´This essay might be very good, but because you write in such hideous, gargantuan sentences that I couldn´t be bothered reading to the end of, I will never know.´
What I know, though, is that Colin and I, as Lendanear, recorded what I thought of, and still think of, as one my comedic monologues, about Old Flames, that my wife hated and still hates, and whenever I read it out in folk clubs I had to change the names to protect the not-so-innocent and for self-protection in case any one of them was in the audience.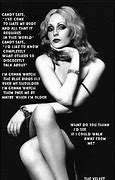 The world knows now that Lola was written about a transvestite. The question is, which one? According to Rolling Stone, Lola was inspired by Candy Darling, a member of Andy Warhol's entourage, whom Ray Davies of The Kinks briefly (and cluelessly) dated. If it is actually the case, that Candy was the face behind the song then Lola is just another notch on Darling's song belt, being also referred to in Lou Reed's Walk on the Wild Side,. (´Candy came from out on the Island/ In the backroom she was everybody's darling'.)
However in the Kinks' official biography, Daviea tells a different story. He says Lola was written after the band's manager spent a very drunken night dancing with a woman whose five o'clock shadow was apparently obvious to everyone but him. Hmm. Whatever the truth, Ray Davies and Lou Reed both saw Lola walk on the wild side into the charts.
Many songs purported to be about real women actually seem to support the assertion that ´the course of true love never did run smooth,´ as said by Lysander in A Midsummer Night's Dream, Act I, Scene I, and as written by William Shakespeare. To be fair, the English poet & playwright, wrote some pretty love songs, didn´t he?
Many readers of Sidetracks & Detours might be more familiar with songs from the twentieth century rather than the seventeenth and remember the 1963 version of Always, recorded by Patsy Cline. Always had been written in 1925 for Ellin MacKay, a Western Union heiress, who was 16 years the junior of song-writer Irving Berlin. The perceived cradle-robbing element of the story, however, was far less scandalous than the issue of Berlin's religious background. Berlin was Jewish, MacKay was Catholic, and her father was furious ! MacKay attempted to distract Ellin's affections with a year-long trip to Europe, but when that failed, he disinherited her. Berlin responded by marrying Ellin and giving his new wife an unusual gift, the royalty rights to Always. Conveniently, that sum ended up being rather remarkable, which more than helped to compensate for the lost inheritance.
The losses and gains of love might simply be, to quote the modern idiom, ´part of life´s rich tapestry´ and so it seemed, perhaps, when Neil Sedaka and Carol King actually dated briefly in high . Sedaka successfully milked the teenage romance with Oh, Carol, a then top-10 (if now somewhat forgettable) 1959 pop song.
However, the real success of Oh, Carol came a few months later, when it inspired King to write a rebuttal entitled Oh, Neil. At the time, King and her husband, Gerry Goffin, were fledgling songwriters in need of a hit tune. Oh, Neil was not successful in addressing that need, but it did pay off in the long run.. After Sedaka gave a tape of the song to his boss, King and Goffin landed jobs at the legendary Brill Building pop music factory, where the duo went on to write chart-toppers like Will You Still Love Me Tomorrow and The Loco-Motion, and a decade or so later Carole would record an album that really did become stitched into ´life´s rich Tapestry.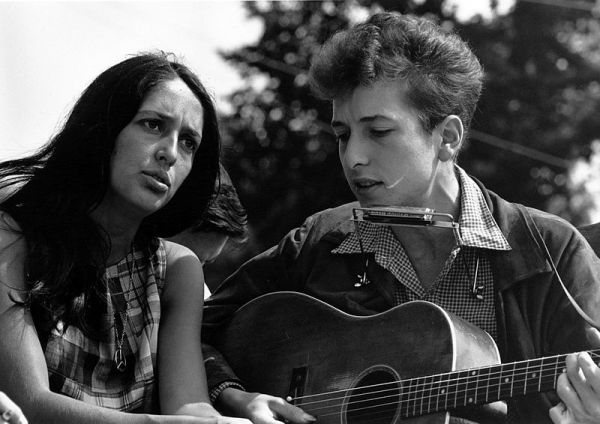 Though it clearly wasn't the nicest gift Dylan could have given Joan Baez, It Ain´t Me Babe was actually written for her. The two met in 1961, when Baez was an up-and-coming folk singer and Dylan was a nobody from Minnesota. Desperate to make his break in the music industry, Dylan worked like crazy to get her attention. He eventually ended up going on tour with her, which is how he first became famous, and also how the two began dating. For a while, they seemed like the golden couple, but things soon went downhill.
During a European concert tour together in early 1965, they had a huge fight and parted ways. That May, Dylan was holed up in a hotel after being hospitalized with a virus, and Baez, hoping to remain friends, decided to bring him flowers. Sadly, that's how she found out that her ex was already dating someone else. That someone else was Sara Lownds, whom Dylan married a mere six months later.
There was nothing gentle about It Ain´t Me Babe, although some might see it as simply Dylan saying he wasn´t ready for making commitments. In fact the lyric seems to blame Baez for being so demanding and made her sound very needy. She would gain some revenge later with her own song, Diamonds And Rust, which although acidic in parts showed her to be more compassionate than had been Dylan at his own time of writing-
Constanze was the, much-maligned-by-history, wife of the classical composer, Mozart and he named one of his most famous pieces, Mass In C Minor after her. Most people today, perhaps thanks to the movie Amadeus, are under the impression that Constanze Mozart was an airhead whose key virtue was her willingness to sleep with anyone who could advance her husband's career. Historians claim that, in reality, Constanze was a talented and respected singer with a shrewd mind for business. She successfully negotiated Mozart's loans and publications while he was traveling on tour. And, after his death in 1791, she supported herself and her children by organizing and performing in a popular series of memorial concerts. By the time she'd remarried (to Mozart's biographer, Georg Nissen) in 1809, her financial situation was altogether more comfortable.
We re-visit the love-life of the young Joni Mitchell as she is one of the characters in the song Our House recorded by Crosby Stills and Nash. In December 1968, Graham Nash had, only a few years earlier been declaring his love for the girl at the Bus Stop with The Hollies, However, he and Mitchell moved into a cosy little house in the Laurel Canyon section of Los Angeles. Though commonly left out of the hippy pantheon, Laurel Canyon was sort of a commune-home away from commune-home for San Francisco society. including not only CSN & Young, but also Jim Morrison, Frank Zappa. The Eagles built an eerie there, too.
The Graham Nash song, Our House, was directly inspired by a lazy Sunday in the Nash/Mitchell household. The couple went out to brunch, hit an antiques store, and then returned to find the house just a bit chilly, at which point Nash literally "lit a fire," while Mitchell "placed the flowers in the vase that she bought that day." No, really. The whole tableau seemed so ridiculously domestic to Nash that he immediately sat down and spent the rest of the day writing about it.
Apart from my litany of lost lovers in my monologue, Old Flames, I remind my wife, I have never written a song in the name of any other girlfriend. Neither have I written one in the name of my wife, she always reminds me.
I have one song though, as yet recorded by my old Lendanear colleague Colin Lever, and written only twelve months ago, about a friend here on the island. Para Lara is about a young woman with whom I have fallen into an easy see-each-other-in-the-street-and-stop-and-say-hello kind of friendship. It is not a love song, of course, but is instead an expression of admiration for a young woman, ´a Red Bull girl in a white wine world´ who is part of a generation who have grown up on an island thriving on tourist revenue that is now under threat. Post-covid, the world might be entirely different and she and her generation might have the responsibility of ´saving´ an island that is easy to retire to but notoriously hard to make a living on when the tourists are no longer here. So the song is a wish-you-well Para Lara and her contemporaries, so check out Lendanear on You Tube and www.lendanearmusic.com for our recordings.
Finally, I should point out that whatever the names of the girls might be, hit songs about them don´t grow on trees, and I should know as I have been trying to write a hit song for more than fifty years., and as yet haven´t had a hit in my own house let alone the wider world.
I recognise, of course, that some names are of such the perfect length and so much the right cadence that even if you tumble over the words you can still stutter out a hit to proclaim your love for Bar, Bar, Barbara Ann, just like the Be Be Beach Boys did! I thought Lara, a neat, easy two syllable name would work perfectly in a lyric and it did and does and I was so chuffed with the final outcome I sent it off to Colin (and to Lara) in the hope he could work his magic on the tune. When I google-translated it into Spanish, for Lara, she seemed really pleased with it and so I sent Colin, too, a copy of the foreign language version and he liked it so much he made a phonetic demo recording of it which is why even this song won´t be the one to win my Grammy. The chorus now has one beat, or syllable, too many and because we don´t speak Spanish we are having a hell of job trying to find a correct Spanish phrase to eradicate the problem. Ask Lara, I hear you cry. However, her English is hardly any better than my Spanish so trying to discuss the concept of syllable and tempo and homonyms and synonyms is proving somewhat complicated.
Of course, modesty should not prevent me from saying that although I have not managed to find a muse about whom I have been able to write a hit song, I have, nevertheless, been the muse of another, and the song Norman was a hit in the States in 1961, (reaching the dizzy heights of number 3) by Sue Thompson and a year later reached number 24 in the UK when recorded by Carol Deane. I was only ten years old at the time and the song was all over the radio, and I felt quite chuffed that a song had been written about me and that two such ladies were declaring their undying love. I was rather dis-chuffed that all the kids at my primary school on Rectory lane in Prestwich would follow me down the corridors and around the playground singing the song´s chorus of Norman, ooh ooh ooh ooh Norman. That memory only returned to me a second ago so I´ll just set my search engine to find out which of the two recording ladies actually wrote the song and how she knew me.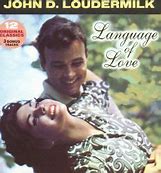 That´s more cold water poured all over me, as it seems it was written by a guy,…….. and although I am sure I was unknown to him, John D Loudermilk, is a name well known to me, even though I had never associated him with this song. He was better known for writing Ebony Eyes a hit for The Everly Brothers and Tobacco Road for The Nashville Teens. How strange it is that i should only now learn, whilst struggling for the one missing syllable that would give me a hit single with Para Lara, that the MAN who wrote Norman actually also had a hit album called Language Of Love (left).
Ah well, back to the drawing board. Right, think of a girl´s name,….
source for this article : Neatorama on line
https://aata.dev/wp-content/uploads/2021/04/muse-cover.jpg
215
192
Norman Warwick
https://aata.dev/wp-content/uploads/2020/04/newlogo.png
Norman Warwick
2021-04-08 10:20:17
2021-04-11 13:09:17
SONGS FOR REAL WOMEN