IN THE DANCE BAND ON THE TITANIC
IN THE DANCE BAND ON THE TITANIC
by Norman Warwick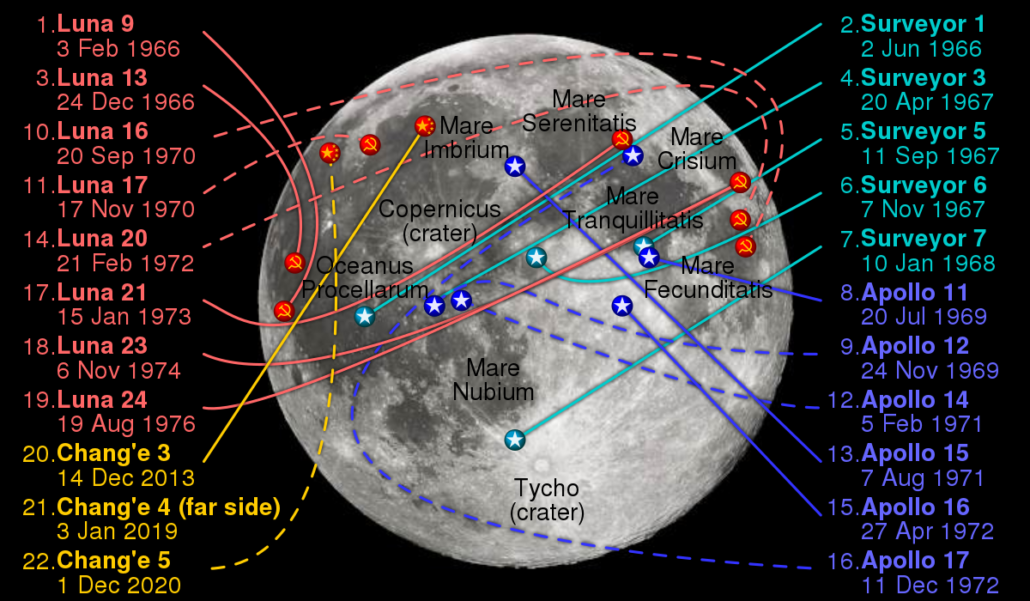 Throughout my adult life I have frequently wondered what future generations will think of me and all my contemporaries and whether they might look back at what my generation achieved (or failed). It might be true that the world all stopped to watch it on that July afternoon and saw a man named Armstrong walk upon the moon, and when John Stewart used that line in a song he claimed he was referring to the hope and aspiration the event gave to the whole species of mankind. What were his private doubts, perhaps, seeped through into a lyric that reminded us there were people here on earth we were failing to feed, and that Humankind was still killing each on a massive scale in theatres of war, and just in case that was what his song really meant it was outlawed by various governments.
I am sixty seven now, and throughout a wonderful life, I have had, and still do have, great fun following the arts and writing about them Of course, the arts raise many questions but these days when I think of future judgemental historians I wonder less about what they might say about the time I spent here than I do worrying about whether there are actually going to be any of our species left to record their thoughts
Joyce Chen is a writer, editor and creator from Los Angeles who spent a decade in New York City before relocating back to the West Coast in the autumn of 2017. She has covered entertainment and human interest stories for Rolling Stone, Refinery29, Paste magazine, the New York Daily News, and People, and her creative writing credits include LitHub, Narratively, and Barrelhouse, among others. She is one of the co-founders of The Seventh Wave, a bi-coastal arts and literary non-profit, and holds an MFA from The New School and a BA in journalism and psychology from USC.
She recently posted an article at Paste on line, in which she tried to make some sense of the state to which we have reduced our world, and made some fascinating observations.
Joyce writes that ´it's been jarring, to say the least, to bear witness to these headline-making events in real time. To refresh Twitter feeds as white supremacists stormed the Capitol. To watch a live stream of the House impeachment votes online. To see Amanda Gorman deliver her stunning poem, The Hill We Climb, on Inauguration Day, with a reference to the major threat to capital-D Democracy that the US suffered just two weeks prior. So much of the country is still reeling from the reverberations of 2020 that it is hard to absorb the emotional highs and lows we've been dealt in just this first month alone. The whiplash we're feeling from the barrage of information that's flooded the news and our news feeds is very, very real. And scarily enough, this is exactly the sort of chaos and division where disinformation breeds best.´
Trump and all his accusations fake news, whilst all the time seeming to create fake news, rebounded all around the world and hysteria spread. As society pointed its fingers at those it accused of mis-handling covid, they themselves made matters worse by ignoring instructions mistakenly issued as guidance. What should have been laws in the UK, requiring only a modicum of common sense, were issued by politicians who related them as guidelines and then the guidelines by a public who were watching their politicians ignoring the very guidlines they had offered the general public.
At a time when we as a race might have been at our most collectively vulnerable it was all a quite scary breakdown of democracy and what became apparent as I read Joyce Chan´s piece that it was this breakdown that had most concerned her.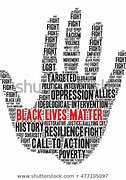 Last summer, she wrote a piece warning that we needed to stay vigilant in how we remember this historic moment. At that time, she was referencing the Black Lives Matter protests that were rocking the nation, and the necessary systemic reckonings that were taking place around the country. Already, people in power were looking to warp history-in-the-making. Already, they were spinning the narrative in their favour. Images and video of cities on fire circulated on social media alongside claims that liberal cities were being overtaken by "antifa" and anarchist groups.
We have covered that same phenomenon here on our sidetracks and detours pages, as the mainstream press carried their stories of torn down statues. We remain appalled by the silly, sinister and sick mis-use of a social media run by multi million pound companies that don´t seem to care about the crime-infested pornography they engender or the racism they allow to flourish, that sees coloured footballers abused because they did or didn´t score, or because they play for a team that simply wears the ´wrong´ colour shirt. What an analogy that is !
But I am falling off point here, for Joyce looks even beyond that.
´Folks who didn't care to dig deeper for the facts latched onto this (2020) rhetoric,´ she says, ´despite evidence that most marches and protests were peaceful. At the same time, our then-president unleashed tear gas and rubber bullets on crowds in DC so that he could pose in front of a church with a Bible; as reckless and malicious as that act was, it was also a bold move for historic relevance. Because if there's one thing that Trump understands, it's that visual imagery is what ultimately shapes our narratives in the end.´
In the UK, and in America too, sportsmen still ´take the knee´ but Joyce observes that ´now, nearly seven months after the summer of protests, it seems like our collective visual literacy is at an impasse once again. It's not that folks are unable to understand what it is that they're seeing on-screen, it's that they're finding ways to ignore the visual evidence right before their eyes so they can twist the story to fit their beliefs. They're being told, ironically, not to believe what they see, and this is the power and the downfall of our media-driven, image-saturated culture: we derive our news from what we see on the page and on-screen at the exact same time that we doubt it. It's hard to know what to believe when so many of the images and videos we're presented with come without context, and can be used to tell the story we want to hear.´
Her recent article looked at the example of the attempted coup on the Capital. and looks at the images from that disgraceful day showing mostly white Trump supporters brandishing flags that read Trump 2020: F*** Your Feelings, F*** Biden, and even one that un-ironically read, Keeping America Great, (begging the question: for whom?) It was an insurrection that was openly planned on platforms like Parler and Gab, touted by Trump on Twitter, and had actually been on Capital security's radar for some time. Rioters excitedly snapped selfies with guards and recorded videos of themselves wreaking havoc in the chambers. It all reminded me, somehow, of that Harry Chapin song about being in the dance band on The Titanic.
It was, in short, says Joyce, ´clearly the handiwork of Trump's rabid fan base, determined to stop the lawful transfer of power to the winner of the 2020 election, Joe Biden.´
She reports that in the immediate aftermath of the failed coup, however, a very stubborn segment of the population (read: the Right) found an improbable way to reconcile the cognitive dissonance they felt watching rioters deface a federal building, injure police officers, and essentially (and literally) dump on democracy. They simply insisted that what the entire world had just witnessed wasn't even real.
So they the people who had stormed the Capitol were actors, antifa cos-playing as Trump supporters to stir the pot. They took the unavoidable barrage of images that came out of the coup, many of which were taken by the rioters themselves, and called them fake news. Already, people in power are looking to warp history-in-the-making. Already, they are spinning the narrative in their favour.
´We're just six weeks into the new year,´ she says now, ´and already, we're seeing how power isn't afraid to rewrite history in real time, how money and stature breed an unnerving confidence to tell lies and sell them as truths. Facts are subjective. Even when there is visual evidence of what's happening, we will be subject to counter narratives by folks who want to maintain a hold on their perches of power and privilege. The rioters who documented their foray in the Capitol aren't as dumb as they seem, even if they're being identified one by one via advanced face recognition technologies. They believe they are both the victims and the saviours of our society. They, like their beloved leader, also understand the power of an image, and they want the world to know that they were a part of that big day in history. How it is understood a year or two or decades from now depends largely upon who gets to tell the story. And they're counting on their own success.
She is, perhaps, a deliberately provocative writer with a not-too-well-hidden agenda of her own, albeit one she sees as being on the right (as in correct) side of the angels. It seems almost churlish to try to divert people´s attention from a covid death of two million and rising. Whilst we play like the dance band on the Titanic, swaying to and fro about who will win and write history and what they might write we are seeing that history heading, perhaps quicker than ever, to an extinction point.
As Joyce Chen herself reminds us, ´ours is a society that has proven time and again just how short and selective our collective memory can be, and how we've too often relied on the neat narratives we're sold in history books. So it falls on us, as citizens of this broken nation / (world) to remember the stories of now in the nuanced and layered as they need to be. To revisit these images with context, and to think critically about what we're seeing. Because if there's one thing that we've learned from 2020, it's that history, historically, has too often served those in power at the expense of the truths and lived realities of the oppressed. This is history in the making. What will we remember?´
I am not being facetious, nor seeking to abuse the powers of my platform here at sidetracks & detours, when I say I would rather see our tomorrow´s history placed in the hands of today´s artists.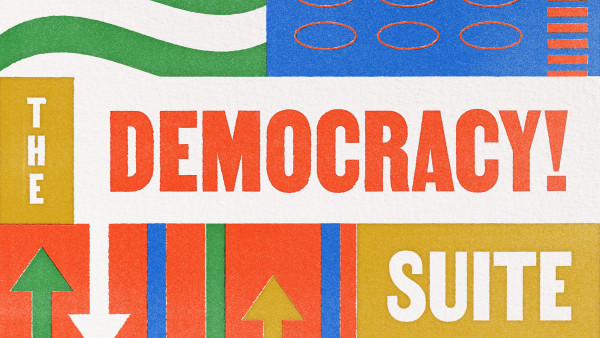 For instance I look forward to seeing whether opinion is as divided over The Democracy ! Suite recorded Wynton Marsalis.
I believe artists are wise enough to know that every viewer, every listener, will take their own truth from a work of art no matter what the intended truth of the artist. It was much less than even a straw poll conducted before I even had the phrase straw poll but it seems to my memory that as many people were inspired and uplifted by John Stewart´s writing about the moon landing as were abhorred by it.
Coming soon in March 2021 a World premier of Joined Up Jazz. A festival to celebrate jazz music and its musicians in joined up words and notes. Sidetracks & Detours blog editor, Norman Warwick, in association with Hot Biscuits jazz broadcasters Gary Heywood Everett and Steve Bewick and What´s On Lanzarote journalist Susana Fondon will be presenting a two week festival of writing on jazz. A fresh posting will take place each day of the festival.
Starting Monday 1st – 12th March 2021 we shall be posting to Normans website, https://aata.dev/ articles on the jazz and blues pioneers Bessie Smith and Ella Fitzgerald, modern jazz men John Coltrane and the post-modernist Gill Evans. Features will also include a personal take on the Israeli jazz scene, the rise and influence of swing jazz across Europe and an eclectic journey down the side tracks and detours of jazz. Many of these pieces will carry links to music to inform, amuse and to bop to. All you have to do is journey on down to our festival site at https://aata/dev No tickets required. This is a free festival to brighten up these Covid times. You can also tune in to hear Hot Biscuits on fc-radio-co.uk
https://aata.dev/wp-content/uploads/2021/02/cover-17.jpg
110
110
Norman Warwick
https://aata.dev/wp-content/uploads/2020/04/newlogo.png
Norman Warwick
2021-02-24 08:51:22
2021-02-24 08:56:08
IN THE DANCE BAND ON THE TITANIC