HEAR IT ON THE BORDER RADIO
by Norman Warwick
We were three grown-ups, each still with the heart of a kid, having an argument about what constituted great songs of the Americana genre as I drove us through the mean streets of Preston looking for a Harvester Inn. Ian Johnson, of Stampede Promotions had named all songs by John Stewart and my own assertion, as co-editor of Detour magazine, had been Stars On The Water by Rodney Crowell, but that drew what I took to be snort of derision from the rock star in the back of the car. The former leader of The Stormkeepers, Gary Hall, (above) great song-writer though he had already become, was then taking his very first baby-steps through Americana as he made the transition from Brit-rock to Springsteen-esque American styles. ´Not a proper song´, he retorted without explaining why. He then pulled out the plugs on his Sony Walkman so we could all hear what he had been listening to. ´Dave Alvin,´ he stated in his usual enough-said manner, after we had heard a verse and a chorus of a song I didn´t recognise. It has ever since been a first-pick on nearly every play-list I have compiled, and now, a quarter of a century after that argument I find myself writing a feature on Dave Alvin, inspired by an e mail from reader Peter Pearson, and in so doing I am learning that Gary was, of course, right all along.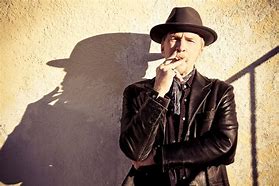 David Albert Alvin is described by Wikipeadia as a sixty five year old American singer-songwriter, guitarist, music producer and poet. That description might be true today, but it is more than forty years since I used to avidly trail every name ever mentioned in the John Stewart platform that was Omaha Rainbow magazine. I saw Alvin´s name in Pete O´Brien´s wonderful occasional magazine that run for almost fifty editions over a period of several years. I trusted implicitly O´Brien´s musical tastes and had pretty much come to love every new name his writings introduced to me.
In one edition readers were introduced to Dave Alvin as a founding member of the roots rock band The Blasters. As well as an edition featuring a typical in-depth article about the songwriter, there were others in which tracks by The Blasters were placed in the Lomax Gold ´chart-listings´ that O´Brien put in each publication as his own current top fifty tracks of interest. (the listings carried a 99% guarantee of top quality sounds, although my own group twice qualified with two our songs).
So I sourced some music by The Blasters, in the same way as American artist and occasional John Stewart associate Jeff McDonald sourced Lendanear´s tape before recording our song Old Black Guitar Case on his Born Smack Dab In The Middle album. There was an attractive dustiness to The Blasters but, if you´ll pardon the pun, they didn´t blow me away, and I pretty much forgot about Dave Alvin, his brother Phil and their fellow Blasters until a fractious argument with Ian Johnson and Gary Hall, about great American songs, almost twenty years later.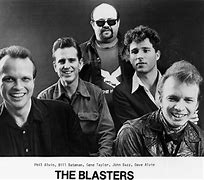 However, since I first played and discarded a couple of Blasters´ tracks half a lifetime ago, Alvin has recorded and performed as a solo artist since the late 1980s and been involved in various side projects and collaborations. He has had brief stints as a member of the bands X and the Knitters and he seems to an artist on call for tribute albums, either supplying his own song for a compilation or recording a song by the artist being lauded.
Growing up in Downey, California, Dave Alvin and his older brother, Phil, as teenagers attended rockabilly and country music venues, listening to the music of Chet Atkins, Leo Kottke, and others.
In 1979, the brothers formed the roots-rock band The Blasters with fellow Downey residents Bill Bateman and John Bazz, with Dave serving as the group's lead guitarist and chief songwriter.
The Rough Guide to Rock noted in that period the ever-increasing numbers of originals that he wrote for the Blasters, signalling his maturation into a great songwriter.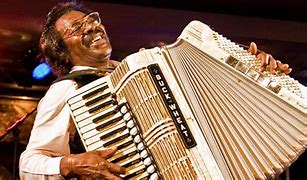 One sure sign of a song-writer´s abilities is that other artists record his material, and in Dave Alvin´s case Marie, Marie became a British-German top 20 hit in 1980 for Shakin' Stevens and received a zydeco treatment in 1987 from Buckwheat Zydeco. Dwight Yoakam recorded Long White Cadillac in 1989. The diversity of genres and artists revealed there is another sign of the abilities the writer.
Dave Alvin remained in that original line-up of the Blasters until 1986. His departure reflected some internal tension in the band, but ultimately he wanted to sing his own songs while his brother Phil was the established lead vocalist for the group.
Dave has sometimes re-joined the Blasters for some reunion tours and live albums with the original line-up, as well as on other occasions, as demanded by circumstance.
A brief stint as the lead guitarist of the Los Angeles–based alternative rock band X, saw him leave in 1987 to work on a solo project after recording and album with the group entitled See How We Are.
He was, too, a member of the country-folk band The Knitters, an offshoot of X. He appeared on their 1985 album Poor Little Critter On The Road and their 2005 follow-up, The Modern Sounds Of The Knitters.
Dave Alvin's first solo album, Romeo's Escape, weirdly entitled Every Night About This Time in England, was released in 1987. Although well received by critics the album did not sell well and because of the album's low sales, Alvin's recording contract with Columbia Records was terminated. He then toured with Mojo Nixon and Country Dick Montana, billed as the Pleasure Barons; an album recorded live on their 1993 tour was released.
Alvin's second solo album, Blue Blvd, was released by the prestigious Hightone Records in 1991. It received positive reviews and had moderate sales until his album Museum Of Heart was released in 1993.
He then slightly changed direction with his recorded King Of California, an album of acoustic music, in 1994. In 2000, he recorded the album Public Domain: Songs From the Wild Land, a collection of traditional folk and blues classics, which earned him a Grammy award for Best Contemporary Folk Album.
In 2011, Alvin recorded the album Eleven Eleven, released by Yep Roc Records. The album marked his return to rock roots and Rolling Stone magazine, when reviewing the album, called Dave Alvin ´an underrecognized guitar hero´.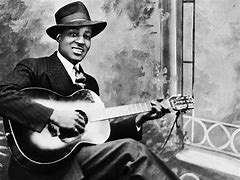 Three years later Dave and Phil Alvin, as a duo, released the album Common Ground, consisting of their versions of songs by Big Bill Broonzy. It was the first studio collaboration of the brothers since the mid eighties.
In 2015 they released Lost Time, a collection of covers including four songs by Big Joe Turner. In live performance, the brothers also worked Blasters tunes into the set list. as Dave assumed the role of story teller and would continue to do for the rest of his career to date.
Dave and Texas singer-songwriter Jimmie Dale Gilmore (of Flatlanders legend) teamed on the 2018 album Downey To Lubbock (the title is a reference to where each man grew up). His stories between songs were a notable part of the stage shows with Gilmore and their supporting musicians.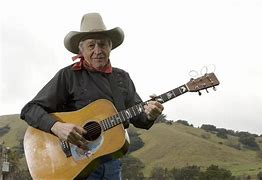 Dave Alvin has also produced records for Chris Gaffney, Tom Russell, The Derailers, Big Sandy & His Fly-Rite Boys and Red Meat. He has collaborated with the rockabilly musician Sonny Burgess and has also worked as a studio session musician accompanying Ramblin' Jack Elliott, Little Milton, Katy Moffatt,(regularly mentioned in our blog posts here at sidetracks & detours) and Syd Straw. He has frequently Alvin ha lent his guitar playing to other artists' albums over the years. For example, he played with the Gun Club and appeared on two songs from their 1984 album, The Las Vegas Story.t
Dave Alvin not only wrote and performed the title song but also appeared in the movies Border Radio as well as appearing on Floundering and on the FX television series Justified in 2011. He also appeared in Streets of Fire, with the Blasters, in 1984.
Border Radio was a film by Coyote Productions and released in the USA in 1987. The story of two musicians and their roadie who ´take some money outstanding to them for a gig´ and flee, one of them to Mexico, leaving behind lots of people with lots of questions.
As recently as 31st August 2020 somebody calling themselves the edges on the IMDb web site called the film ´aimless but amiable´ and reviewed it as ´a breezy hang-out film featuring a handful of dreamers and goofballs of the mid-80s SoCal punk / proto-grunge scene. The stakes are never very high and nothing much of consequence happens, but it has a low-key charm if you know these kind of people.´
It shares some of the same DNA as Clerks, River of Grass, and Bottle Rocket, though it is not as funny or clever as those later films. Good Sunday afternoon watch that doesn't demand a lot of engagement. That it has a nice soundtrack probably goes without saying, given the talent involved.
There are plenty of You Tube clips and such of the wonderfully poignant, evocative and ´distant´ little track that is Border Radio, being played by Dave from venues like Austin TX and at other places in the company of artists such as David Hildago and Flaco Jiminez.
There are also real delights to be found among the numerous cover recordings Dave Alvin has made of songs written by others. One of the most surprising is of Amanda by Don Williams, the soft and lovely work of Don Williams´ that I seem to think was also recorded by Waylon Jennings. Other great surprises include a cut of Que Sera, the song so associated with Doris Day. and he also snag of the Surfer Girl beloved by The Beach Boys.
He has also tipped his cowboy hat to Tom Waits with a delivery of Blind Love and Ol´55 and he has also made a great version, with Jimmie Dale Gilmore, of Deportee, originally recorded by Cisco Houston (subject of the song Cisco Fare The Well by Tom Paxton). There is also a reminder of the greatness of the late Tim Hardin on Dave Alvin´s recording of Don´t Make Promises. Merle Haggard´s Lonesome Fugitive is also rounded up among Alvin covers.
The two standout covers for me are without a doubt his version of California Bloodlines, the song that steered John Stewart from folk music to Americana and the wonderful These Times We´re Living In by the late, great and long lamented Kate Wolf.
The songs listed in the few paragraphs above are only a few of the seventy odd covers Dave Alvin has recorded, that include interpretations of works by the likes of John D Loudermilk, Woody Guthrie, Los Lobos, Nick Lowe, Bob Dylan, Memphis Jug band and Chris Smither, an artist we will be featuring on our pages in 2021. Dave has also brought us versions of pieces by Jerry Garcia, Mississippi John Hurt, Mickey Newbury, (left) Jackson Browne and Springsteen.
So, look at all the names that have fallen out in conversation that began in a brief e mail from our reader Peter Pearson that, after alerting me to the fact that I had posted an obituary to an artist still alive and singing (who I quickly resurrected with a quick re-write!), read:
I'm currently listening to a great deal of Dave Alvin. He does some nice versions of John's California Bloodlines and July You´re A Woman and co-writes a lot with Tom Russell. On internet archives.org there are a host of live recordings by assorted tapers -some of exceptional quality- that are worth listening to and can be downloaded.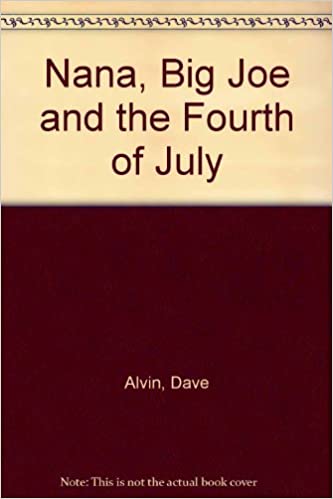 So, I am pleased you all joined me to follow your art down the sidetracks and detours of the career of an artist who has for decades been ´wavin' from the back roads, by the rivers of my memory,´ but who has been brought into much sharper focus thanks to reader Peter Pearson, who I hope will accept this feature as a small Christmas gift in thanks for his support. If you have artists on your playlist you´d like us to include on these pages let me know at normanwarwick55@gmail.com
Meanwhile, for those of you who like to add a little literature to your music it is also worth noting that Dave Alvin has also published two books of poetry: Any Rough Times Are Now Behind You and Nana, Big Joe & the Fourth of July. His poetry has appeared in Caffeine, the AKA Review as well as in Review, Rattler, Asymptote and Enclitic and in the anthologies Nude Erections, Hit and Run Poets and Poetry Loves Poetry, An Anthology of Los Angeles Poets.
https://aata.dev/wp-content/uploads/2020/12/cover-2-2.jpg
266
286
Norman Warwick
https://aata.dev/wp-content/uploads/2020/04/newlogo.png
Norman Warwick
2020-12-24 10:15:42
2020-12-24 10:23:43