´I´VE BEEN EXPECTING YOU, MR. BOND´. St. Peter at the Gates.
´I´VE BEEN EXPECTING YOU, MR. BOND´.
St. Peter at the Gates.
by Norman Warwick
Sir Thomas Sean Connery (August 25, 1930 – October 31, 2020) was a Scottish actor and producer. He is best known as the first actor to portray the character James Bond in film, starring in seven episodes of the franchise (every film from Dr. No to You Only Live Twice, plus Diamonds Are Forever and Never Say Never Again) between 1962 and 1983.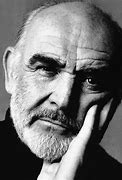 After beginning his career, though, in smaller theatre and television productions, it was his breakout role as British secret agent James Bond that brought international recognition. Although the Scotsman did not like the off-screen attention the role gave him, the success brought film offers from famed directors such as Alfred Hitchcock, Sidney Lumet and John Huston for dramatic roles, which made him a successful actor and major film star.
Those films included Marnie, The Hill and Murder On The Orient Express. There still more successes to follow with The Man Who Would Be King, A Bridge Too Far, Highlander and The Name of the Rose.
The Untouchables in 1987, was a high profile work with Kevin Costner and Indiana Jones and the Last Crusade, in which he played a scatter-brained excitable professor as Indian´s father, played by Harrison Ford, was a rollicking adventure yarn with an unforgettable airplane fight and some wonderful one liners.
The Hunt for Red October , Dragonheart, The Rock, and Finding Forrester were included in his fourth decade of film-making before. Connery retired from acting in 2006.
An Academy Award, two BAFTA Awards (including a Fellowship Award), and three Golden Globes, including the Cecil B. DeMille Award and a Henrietta Award were recognition of his talents. He was also a recipient of the US Kennedy Center Honors lifetime achievement award in 1999 before being knighted in the following New Year Honours List for services to film drama.
Connery was polled in a 2004 Sunday Herald edition as ´The Greatest Living Scot´] and in a 2011 EuroMillions survey as ´Scotland's Greatest Living National Treasure.´ He was voted by People magazine as both the ´Sexiest Man Alive´ in 1989 and the Sexiest Man of the Century´ in 1999.
Connery´s death is the loss of a true icon of The Cinema. The actor, who has passed away aged 90, was, suggests The Guardian, ´the first and finest James Bond´ as they described him as ´a mercurial hero with dancing eyes and a dangerous smile.´
Few actors could have escape the type-casting and public perception such an all-defining role usually brings about, but he did so with seeming effortlessness. Far from being the peak of his career, Bond was merely a starting point as, through the decades that followed, he lit up the screen as a tough guy, a kindly monk, a space sorcerer in glowing orange cod-piece and Indiana Jones's dad. Nothing too stereo-typical there !
Nevertheless, He was always playing Sean Connery in a way – and it was never less than irresistible. One newspaper, in tribute to Connery, published a top ten of his ´best´ performances that made interesting reading.
Finding Forrester, made in 2000 was placed at tenth with the journalist praising Connery for his portrayal of a man who has seen and done it all, that trademark gruffness suffused in melancholy.´
The list included at number 9 the 1974 film Zardoz, in which Connery is ´never less than compelling.´
Time Bandits, a 1981 film, saw Connery ´radiate an unexpected charm as Greek king Agamemnon in Terry Gilliam's surrealistic comedy about a young boy who finds himself hopscotching across the centuries. Essentially it's Monty Python inventing Bill & Ted's Excellent Adventure – but Connery's warm and respectful performance helps elevate the film above mere sci-fi eccentricity. Gilliam was chuffed to get him, too.´
The Rock in 1996 was a typically ludicrous Nineties action movies and an example of Connery maintaining dignity as all around him are struggling to be heard over explosions and gunfire.
For Indiana Jones And The Last Crusade, made in 1989 and sixth on this top ten list, Connery was just 12 years older than Harrison Ford when the two teamed up as father-and-son Henry and Indiana Jones (right). The newspaper describes this as  a pairing forged in B-movie heaven´´  and watching the two stars berate and nag one another while battling Nazis and pursuing the Holy Grail will never grow old. Connery had retired from acting by the time Spielberg came to make the ghastly Indiana Jones and the Kingdom of the Crystal Skull in 2008 – and surely didn't regret turning down the director.
After ending the eighties with a number of excellent appearances, Connery starred in The Hunt For Red October in 1990. He was never more imperious than when playing a Soviet nuclear submarine captain in this fast paced adaptation of the Tom Clancy bestseller. Surely, nobody has ever looked as impressive in a fur hat with a USSR naval insignia as Connery does here. And he enjoys crackling chemistry with Alec Baldwin's Jack Ryan, airlifted aboard Typhoon-class sub Red October as Connery and crew attempt to defect.
Not quite reaching the top three in this list is the 1987 release of The Untouchables. An Irish cop with a Scottish accent proved a winning combination for Connery, who bagged a Best Supporting Actor Academy Award for Brian De Palma's gangsters v G-men masterpiece. As you would want and expect from a De Palma film starring Robert De Niro as Al Capone, The Untouchables is completely over the top.  But there is style to its silliness and Connery is roaring on all cylinders as Jimmy Malone, mentor to Kevin Costner's Eliot Ness. He also has the opportunity to deliver one of his finest ever monologues: "They pull a knife, you pull a gun. He sends one of yours to the hospital, you send one of his to the morgue. That's the Chicago way."
In third place on the list, though, is The Man Who Would Be King made in 1975. Connery and Michael Caine are the perfect double act in John Huston's adaptation of the Rudyard Kipling novella about two rogue soldiers from British India who try to pass themselves off as divine entities in a remote province of Afghanistan. Connery never looked more impressive on screen than when stomping about here in a pith helmet, with magnificent mutton chops. There's a chilling conclusion, too, as his supposedly divine Daniel Dravot is revealed to have feet of clay and flesh that bleeds all too easily.
The Name of The Rose (1986), a film adaptation of a novel by Umberto Eco, showed how Connery could go "small" as well as "big" in his acting. He is sensational as a Franciscan friar with a streak of Sherlock Holmes. The film poses deep questions about faith and morality, while functioning, too, as a thrilling whodunnit. And it wouldn't have worked without Connery, excelling as a man of God negotiating the perils and contradictions of the mortal world.
Top of the top ten, though, has been selected because, more than 50 years on, Connery is still the definitive Bond. Those who follow in that role role are forever doomed to wrestle with his mould-setting performance. All his Bond movies were classics – with the possible exception of 1983's non-canon Never Say Never Again – but the consensus is that Goldfinger is first among equals.
Connery's genius was to combine menace with a twinkling Celtic wit. His Bond was a loaded weapon. Yet there was a wryness to his performance that told you that both spy and actor were in on the joke.
Sliding into Connery's tuxedo, other actors would try, and largely fail, to combine the deadliness with the humour, typically erring too far one way or the other. When we think of James Bond this is what we think of: Sean Connery ordering a martini, holding a Walther PPK double-action pistol or, as in Goldfinger, zipping around in an Aston Martin DB5. Wherever Connery is now, it's tempting to imagine him back at the wheel, a knowing smile on his face, eyes narrowed toward the horizon. a
Sean Connery may have played James Bond in seven films, but he wasn't always happy to be associated with the role.
While the role was the actor's breakthrough after a decade of smaller stage and TV roles, he is said to have found it a drag being so synonymous with the British spy.
In 2004, The Observer reported that the actor once said he was ´fed up´ with the character, stating: ´I have always hated that damned James Bond – I'd like to kill him.´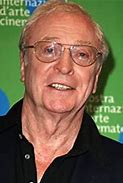 Connery's friend, Sir Michael Caine, once revealed in Andrew Yule's book Sean Connery: Neither Shaken Nor Stirred that ´you didn't the raise the subject of Bond´ around him.
´He became synonymous with Bond,´ said Caine. ´He'd be walking down the street and people would say, 'Look, there's James Bond.' That was particularly upsetting to him. He was, and is, a much better actor than just playing James Bond ´
https://aata.dev/wp-content/uploads/2020/11/cover-3.jpg
100
110
Norman Warwick
https://aata.dev/wp-content/uploads/2020/04/newlogo.png
Norman Warwick
2020-11-07 07:42:25
2020-11-07 07:42:27
´I´VE BEEN EXPECTING YOU, MR. BOND´. St. Peter at the Gates.