JONI MITCHELL SHAPES HER LEGACY
JONI MITCHELL SHAPES HER LEGACY
by Norman Warwick
The modular degree for English Language and Literature that I took at The University Of Leeds, somewhat belatedly at the age of fifty, enabled me to study Canadian literature and read authors who, according to our tutor, had ´written Canada.´ Being the mature student in the group I was pleased I had some awareness of singer-songwriters who had also made music that shaped a Canada I could envisage without ever having been there. These included Ian Tyson with his mythologies of the rodeo and cowboy life style, and the more contemporary sounds of Bare Naked Ladies. I would certainly like to be able to study again later this month at The University Of Victoria Canada when a course is being offered to study two Canadian folk music icons that changed the course of musical history on the world scene: one, Leonard Cohen, from the Jewish community in Montreal and the other, Joni Mitchell, a prairie girl with small town roots; Both artists had a lot to say and an abundance of extraordinary talent.
Students will discover plenty about Joni Mitchell and her legacy for for themselves on a twelve session instructional course, with hybrid on-line work undertaken too. The course runs from September 24th to October 29th and will include expert tutelage by Jan Randall for a total one-off fee of just over 120 dollars, and will not only explore the career and legacy of Joni, but also that of her fellow Canadian singer-songwriter, Leonard Cohen.
Actually, even if I could get over there in these non-travelling days I would not be able to gain a place, because the course is already what the Canadians call wait-listed. Nevertheless, these two particular musicians emerged in an exciting era that has already been well documented on these pages by Michael Higgins, who spent time in Toronto during that period.
Leonard Norman Cohen CC GOQ was a Canadian singer, songwriter, poet, and novelist. His work explored religion, politics, isolation, depression, sexuality, loss, death and romantic relationships. Cohen was inducted into the Canadian Music Hall of Fame, the Canadian Songwriters Hall of Fame, and the Rock and Roll Hall of Fame. He was invested as a Companion of the Order of Canada, the nation's highest civilian honour. In 2011, Cohen received one of the Prince of Asturias Awards for literature and the ninth Glenn Gould Prize.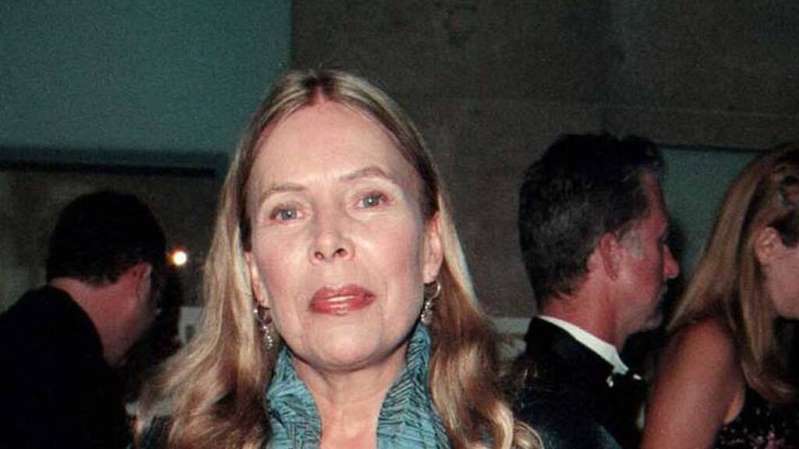 Joni Mitchell has crafted an extraordinary body of work over a fifty year career and is acknowledged as one of the very brightest musical lights of recent generations. She has been a singer, composer and lyricist of exceptional talent and unmatched influence.
She has recently announced the upcoming release of a special box set that will feature rare archival recordings of her music. The folk singer confirmed that the project, titled Joni Mitchell Archives will launch with Vol. 1: The Early Years (1963-1967) on 30th October. The rest of the collection will then be unveiled over the next few years. The Early Years album will feature nearly six hours of previously unreleased material, including her earliest performance at the age of 19.
´A lot of these songs, I just lost them,´ Mitchell said in a statement.
´They fell away. They only exist in these recordings,´ she revealed.
Admitting she snubbed her early recordings because they earned her a 'folk singer' tag, Joni confessed: ´For so long I rebelled against the term… I would get p**sed off if they put that label on me.´
Whilst that is understandable, I remember that, as a seven clubs a week folk performer cross the North West of England around the start of Joni´s international recognition, being introduced to her work by a fellow floor-spot singer called Helen Robinson, and songs like The Circle Game and Both Sides Now were excellent but ubiquitous covers in Helen´s repertoire. It is worth noting, too, that at nearly every club somebody would sing Leonard Cohen´s Suzanne and someone one else would remind us that Hey, That´s No Way To Say Goodbye.
Joni declared she has had a change of heart since recently reviewing her work.
´I listened and… it was beautiful. It made me forgive my beginnings. And I had this realization… I was a folk singer!´ she shared.
Joni is now prepared to delve deeply into her musical archives to find unreleased content from different eras of her fabled career. She has already become hands-on involved in producing the archive series, lending her artistic eye and personal attachment to every element of the adventure. The first box set, officially announced this week, will be released at the end of October and will include selections from the early years of Blue and Song To A Seagull, as well as jazzy material like Mingus and Wild Things Run Fast. All the classics, like Michael From The Mountains and favourites such as Big yellow taxa and Free Man In Paris will be part of the project as well.
The Early Years release will also include a 40-page booklet, with several unseen photos and liner notes featuring conversations between Mitchell and music writer-turned-filmmaker director Cameron Crowe.
We all now know of course that her music has become a standard to which others are compared and which many aspire to copy even whilst its inventiveness and the ineffable spirit that infuses her work makes it very decidedly her own.
Nevertheless, having worked with so many male musicians in those ´romantic´ and hedonistic nineteen sixties and seventies she became the ´muse´ of many of her fellow musicians.
I remember a journalist called Will Hodgkinson in The Times a few years ago conducting a gently interrogative interview with another of my favourite songwriters, Jackson Browne, and focussing on Jackson´s song Fountain Of Sorrow.
I checked up for the song via a search engine for confirmation, to find
https://jonimitchell.com/music/SongsAboutJoni.pdf
The track had long been strongly rumoured to be a reference to a brief affair between Jackson and Joni many years previously.
Hodgkinson was, if I remembered correctly, interviewing Brown at The Ryman Auditorium either at the interval or after the show, in which the singer had introduced his song, that perhaps until then had been held by most fans to be a fictionalised and generic in and out of love song, by saying that since he had written it the song ´had turned out to be perhaps more generous than she deserved.´
That would have generated a wobble in my journalistic biro, too, and suddenly Hodgkinson couldn´t leave the subject alone.
Whilst as a youth the epitome of easy going sun-kissed Californian liberalism Jackson Brown wrote Take It Easy for the Eagles and countless other wonderful songs including For A Dancer, a song I indelibly attach to Margaret Greenwood, a beautiful and graceful dance practitioner with Rochdale based Can´t Dance Can in the UK for whom the song must surely have been written. Well, perhaps not, but certainly for someone very like her. Nowadays Jackson seems to have found a way to walk the walk of a pop star of pensionable age with more dignity than most.
He explained to the journalist that ´the things that come to bear in that song, really, are the healing and the acceptance of each other´s differences. That´s what I meant by it being more generous than she deserved.´
Hodgkinson saw through the drawing of the curtains though, and asked for further detaisl, suggesting in his article, (though it is unclear with he actually said this to Jackson, that thesong belongs in that small pantheon of break up songs, by famous people about famous people, like Carly Simon´s You´re So Vain, that the world thought was abouyt her former lover Warren Beatty.
Browne dead-batted the ball back to him by saying that ´the song is about the fact that when you fall in love with someone when you are broken-hearted, you don´t see them as a person.´
The world might think it knows the story, but Jackson Browne remained far too chivalrous to confirm or deny.
Meanwhile, Paste on-line magazine at https://www.pastemagazine.com/
describes Joni Mitchell as a provocateur, a painter and a poet.
It is true that she once said, ´I'm a painter first. I sing my sorrow and I paint my joy,´ which actually went to also demonstrate what a great lyricist she is.
This description might seem astounding considering her rank as one of the best musical artists of the 20th century, but you can also see the life and wisdom in her portraits, which can be found on the covers of her albums Clouds, Both Sides Now and Taming The Tiger, to name a few. That she considers herself a visual artist before a musician makes it only more charming that Mitchell has achieved such acclaim through her recorded works. Like her peers from the folk revival of the sixties and into the early seventies (i.e. Bob Dylan, James Taylor, Crosby, Stills & Nash, etc.), Mitchell ushered in a new way of singing socially conscious songs.
Paste are right to suggest that songs like Woodstock and Big Yellow Taxi came to be anthems for the counterculture movement, though to be honest I don´t remember at the age of thirteen or fourteen or so when I and all my friends would walk through our village singing the ´Taxi´ right the way to the end of its ooh doo doo doo doo finale that I was remotely aware of a counterculture.
Joni´s´ performances at Newport Folk Festival in the late sixties are legendary and her albums from that era, like Clouds and Ladies of the Canyon, are some of her best work., as you'll see below. She was always, though, a restless prowler of the musical stage and would become known as a similar habitual shape-shifter to David Bowie, exploring the realms of experimental jazz, avant-garde rock and even synth-pop, very often latching on to whatever genre was prevailing in American pop culture at a given time. These efforts brought on a mix of more timeless classics, as well as a few forgettable studies in sound. But they're all representative of an artist who remains iconic.
The writers at Paste revisited every stage of Joni´s career and returned with a handy ranking of all her albums. Each is unique and special in its own way, but only a few will go down in history as some of the best recorded albums of all time.
We will not detract from your excitement and urgency as you search for Paste on-line to find their final running order, but we will just give you three random selections from their list of nineteen to whet your appetite.
Paste journalist Andy Whitman recalls that sometime in the mid-1970s he saw Joni Mitchell, sort of, from the upper deck of a basketball arena in Columbus, Ohio. She was a tiny figure in the distance who may or may not have been hunched over a piano; it was hard to tell. Her intimate, confessional songs didn't translate well into oversize barns, and at one point she stopped the concert to chide the audience for its inattention. "Why aren't you listening?" she asked. By then Andy had been listening to her music for many years. He had gone back and discovered those wondrous early folk albums. He had eagerly purchased the folk/pop/jazz hybrids For The Roses and Court and Spark that followed Blue, and which found Joni at the peak of her creative powers. Andy stayed with her through the ´jazz experiments, when she lost much of her pop audience, and I was delighted to discover the music of Weather Report and Charles Mingus through Joni's influence. She lost me in the early '80s when she started writing lyrics like, "The three great stimulants of the exhausted ones / Artifice, brutality and innocence," which sounded like it was supposed to be incredibly profound, and which I still haven't figured out. But she found me again on albums like Turbulent Indigo, when she rediscovered the uncharted territories of the heart. 
Ellen Johnson had this to say, though about an album that was the first turn in  a diversion Joni has returned to a few times since. Being the restless artist she is, Joni Mitchell has never been content to make the same album twice. Ellen reckons that Mitchell´s first nine albums were, of course, vastly different in their own ways, but 1979's Mingus, a starkly minimalist study of jazz and atmosphere, was a project unlike any she'd accomplished before. The album was Mitchell's collaboration with jazz legend Charles Mingus, who passed away shortly after its release. The master composer and instrumentalist spent 30 years getting down with jazz greats like Louis Armstrong, Duke Ellington and Charlie Parker, but this experimental manifesto with the melodically inclined Joni Mitchell would end up being his final musical mark. "The Dry Cleaner From Des Moines" is the tuneful, toe-tapping ode to big bands, but the rest of the album is, for the most part, quiet and suspicious. Joni Mitchell even scats during the interludes—seriously, what can't she do?
The Hissing Of Summer Lawns ´If there was still any debate by 1975, Joni Mitchell's seventh studio offering The Hissing of Summer Lawns cemented her place as a visionary creative force to be reckoned with,´ says Paste contributor Saby Reyes-Kulkarni. Certainly, it boldly announced to the world that Joni  Mitchell wasn't the type of artist to be confined by her own hit potential. Mitchell had already produced four of her own records, growing steadily more seasoned and adventurous with each one and hitting paydirt a year earlier with Court And Spark, her biggest commercial success to this day. But, where Court And Spark saw Mitchell stretching the rules of folk and pop to fit an increasingly jazz-based sensibility, songs like Help Me and Free Man in Paris still nested comfortably within traditional notions of form. On The Hissing of Summer Lawns, structure and genre melt down in an elastic, dreamlike ambience that sounds like no other record ever made. The way Mitchell creates an underwater sensation singing about yellow schools of taxi fishes,´ for example, is just one of many moments where she reaches new heights of sublime. It's fun to imagine how the record execs reacted when they realized Mitchell was about to follow-up double-platinum sales with a challenging record nipping at the edges of the avant-garde, but one can easily picture them trusting her judgment too, as Hissing's sonic adventurousness never obscures Mitchell's unparalleled song-writing gifts. No less an authority than Prince raved about this album, and it's easy to see why. 
My recollections and awareness of Joni and her music as interpreted by Helen Robinson are so prevalent in my consciousness not only because of the brilliance of the nineteen albums Paste explore in their article but because of Joni´s association with so many other musicians who made recordings I loved.
I also recall being surprisingly reminded of her song The River when I heard Kirsty Almeida (left) perform it (in an achingly beautiful fashion) when supported by her band the Troubadours at Heywood Civic Hall on a wintry night nearly a decade ago now
Now just as Joni is creating her own legacy. as we explained at the top of this report, the good people of Paste have created and published their recommendations of each of Joni´s albums. So why not create your own downloads of her greatest music?
https://aata.dev/wp-content/uploads/2020/09/cover-1-3.jpg
480
854
Norman Warwick
https://aata.dev/wp-content/uploads/2020/04/newlogo.png
Norman Warwick
2020-09-29 08:39:59
2020-09-29 08:40:02
JONI MITCHELL SHAPES HER LEGACY